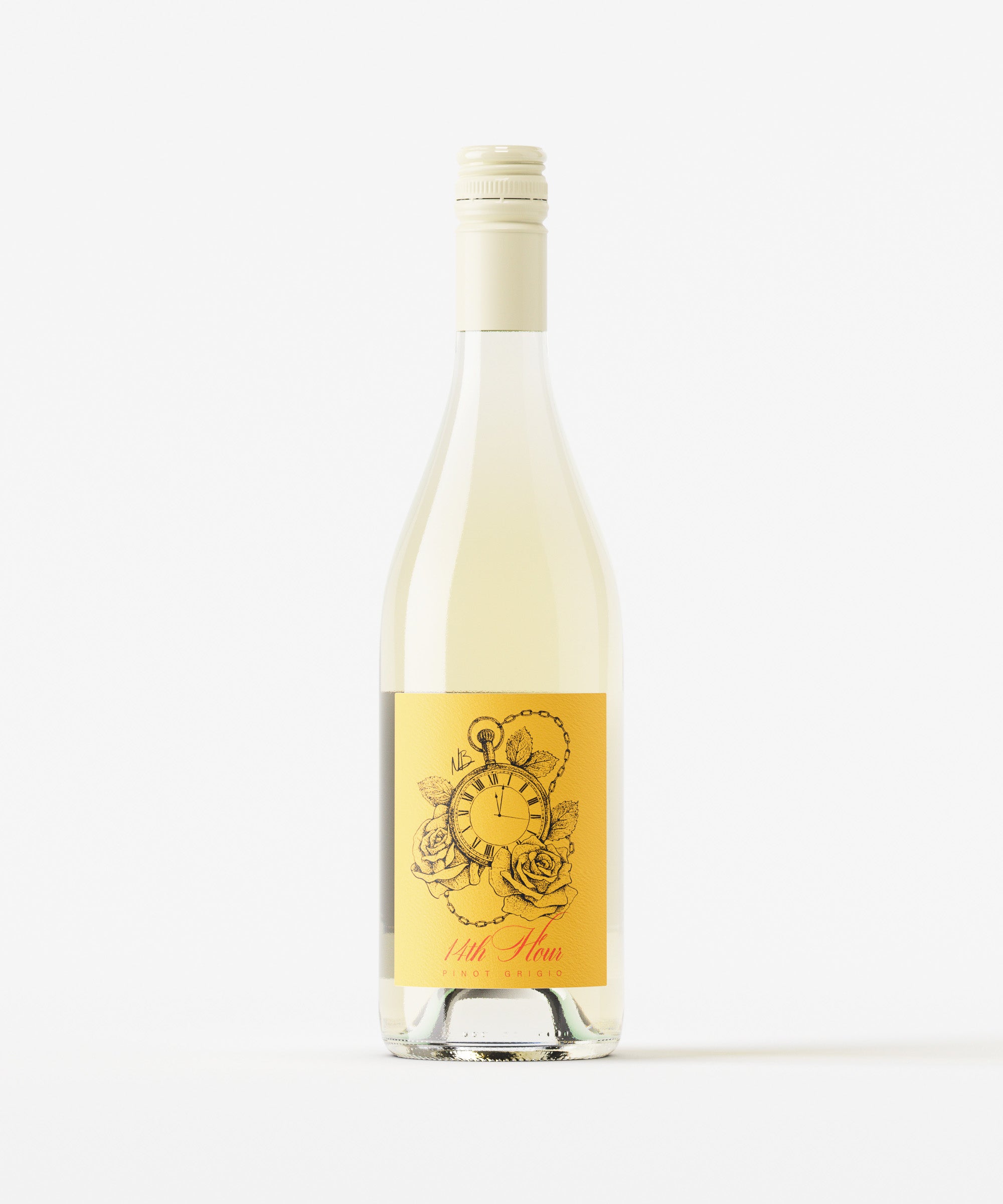 "14th Hour" Pinot Grigio by Nurse Blake
The 14th hour is your hour!
It's your time to sit back, relax, and reflect on your day. Many of us work 8, 10, 12 hour days where we use our energy to help and care for others. After you get home from a long day and get settled, the 14th hour will be waiting for you.

Love, Nurse Blake
The Pinot Grigio:
Blend: 100% Pinot Grigio
Appellation: Washington State
Notes: Pear, white peach, guava
Palate: Light, refreshing, subtle minerality
Taste Like: A great time after a long day!
About the wine: This Pinot Grigio is a true crowd pleaser. Just pop it in the fridge and it'll be ready and waiting for you when it's time to relax and enjoy! It's luscious fruit flavors and hint of sweetness are just what the nurse ordered!
This wine is produced, bottled, sold, and fulfilled by Nocking Point Wines, Walla Walla, WA. Must be 21+ to purchase alcohol. ID & signature required upon delivery. 
"14th Hour" Pinot Grigio by Nurse Blake
NURSE BLAKE
Blake is a registered nurse. He has worked in a number of healthcare roles throughout his career. Today, Blake is the largest nurse influencer on social media with over 800,000 followers. He is a writer, public speaker, and has been a paid contributor to the New York Times.
BLAKES TIKTOK
A NOTE FROM OUR CO-FOUNDER, DREW
"When we were approached by Nurse Blake to collaborate on a wine, our answer was an emphatic, "Yes!" Blake has done so much to empower and advocate for nurses in such a short time. His work is funny, truthful, and impactful. All things we at Nocking Point align with. We hope you enjoy Blake's rosé and when drinking it are inspired to care for others...as well as yourself. Cheers!"
-DREW HARDING
Send as a gift.
Gifting? We got you.
Gift your friends & family what they really want: Wine, Coffee & Nocking Point goodies with a custom gift message, wrapped in tissue paper.

Just click the "Add A Free Gift Message" button above & craft your custom note!