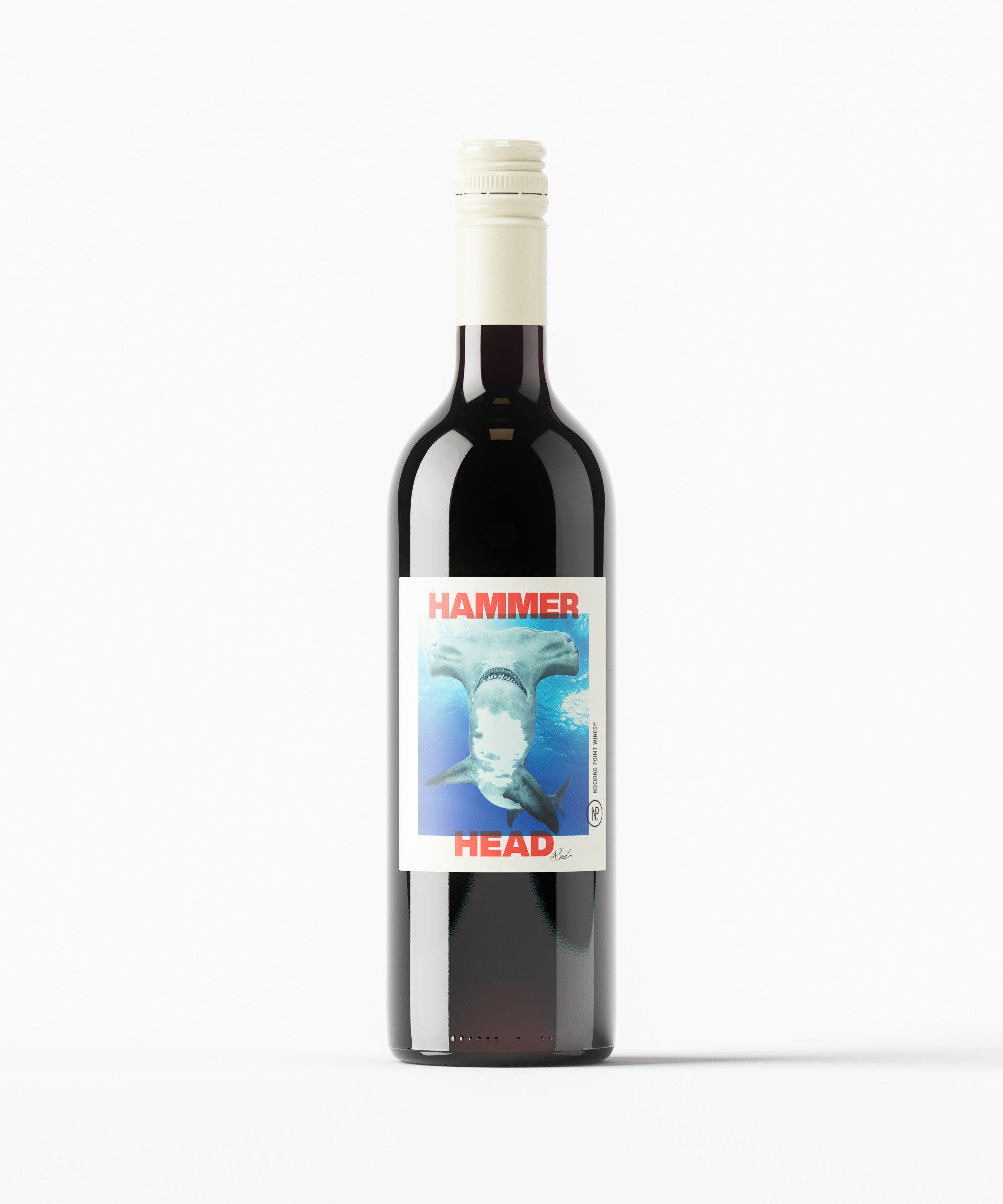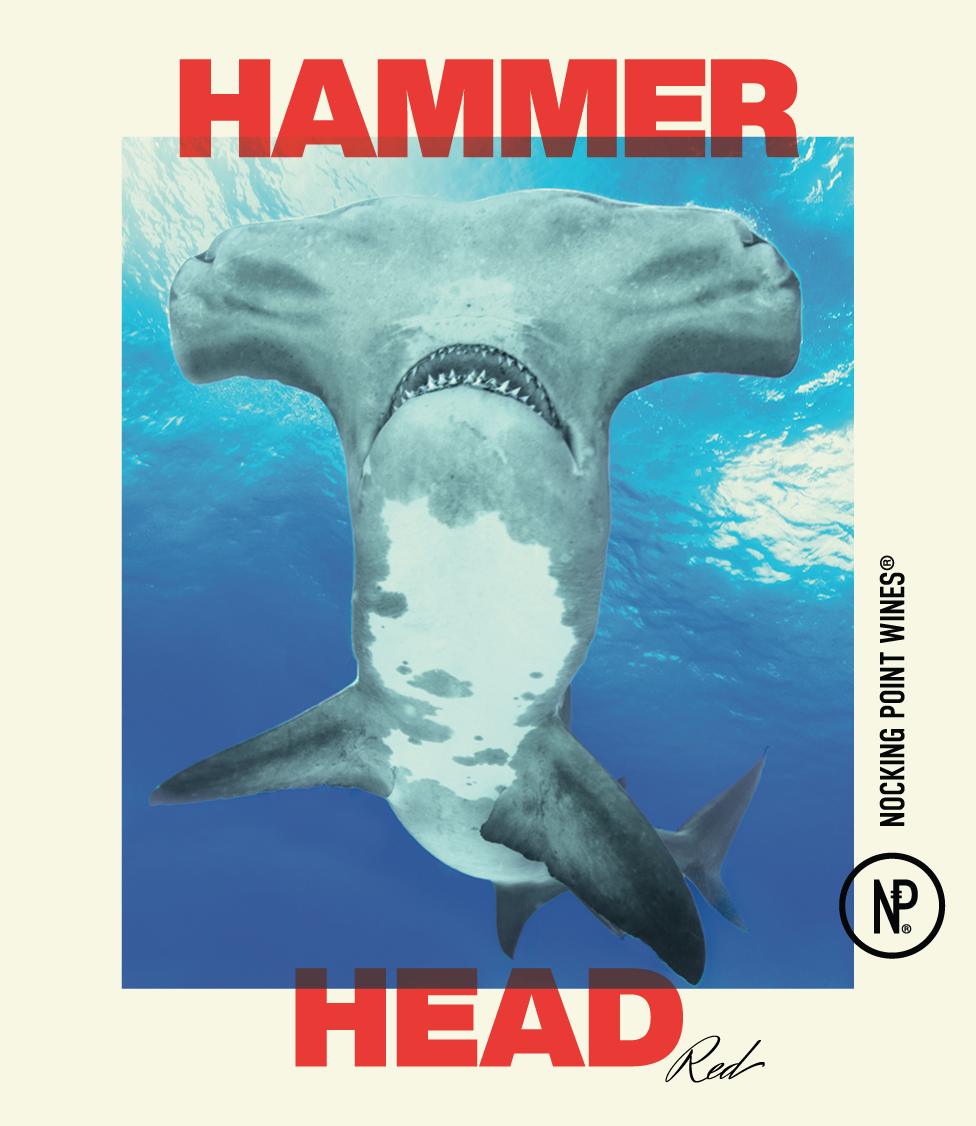 "Hammerhead Red" by: Bryan & Jenn Swanson
Introducing Hammerhead Red by our friends Bryan and Jenn Swanson! Bryan and Jenn created this wine as part of their charitable donation from the 2020 ALL IN Challenge.  You can read more about the inspiration and photography for this label below! 

About the Wine: 
Blend: Merlot | Cab Franc | Malbec (2019)
Appellation: Washington State
Notes:  Blackberry, black cherry, plum, vanilla.
Palate: Medium-bodied, floral with fine tannins.
Taste Like: Fresh, lively, and dangerous! A real treat for your jaws. 
"Hammerhead Red" by: Bryan & Jenn Swanson
Hammerhead Red
Bryan and Jenn Swanson of Nashville are newer friends to the NP community, but after a wonderful weekend launching their wine alongside Greg & Terry's this past June during our annual party weekend, we think we'll be seeing them again! We enjoyed spending the weekend with them, and feel like they fit right into our community of members who welcomed them in with open arms, especially after they busted out the Hammerhead Red!

We first met Bryan and Jenn over Zoom back in 2020 following their big ALL IN Challenge auction win, and though lockdowns, work schedules, and kids prevented us from meeting in person until this June, there was always a vision of using one of Bryan's photographs as the front label. When he mentioned he was an underwater photographer and had some pictures of sharks, we were super excited. When he sent over a batch of his selections, it was super hard to choose which one to use, but the one you see here jumped out to everyone immediately! The name here was also pretty much a no-brainer, and we got a real nice Jaws feel to the label design. Though this red blend is an easy-drinking wine that you open up all day long, it does have a bite to it and we think you're going to love it! Thank you to Bryan & Jenn for their BIG donation!
Send as a gift.
Gifting? We got you.
Gift your friends & family what they really want: Wine, Coffee & Nocking Point goodies with a custom gift message, wrapped in tissue paper.

Just click the "Add A Free Gift Message" button above & craft your custom note!