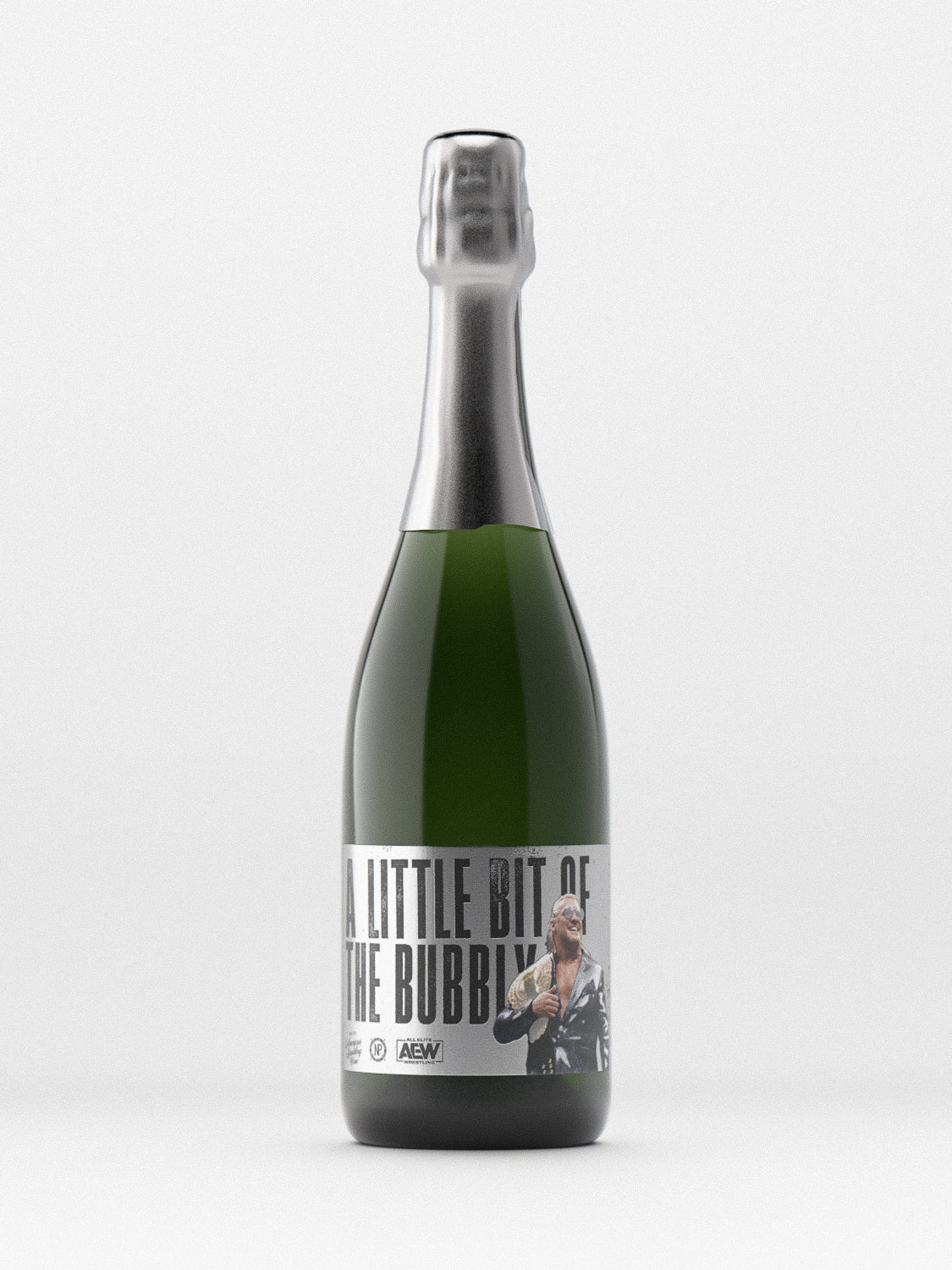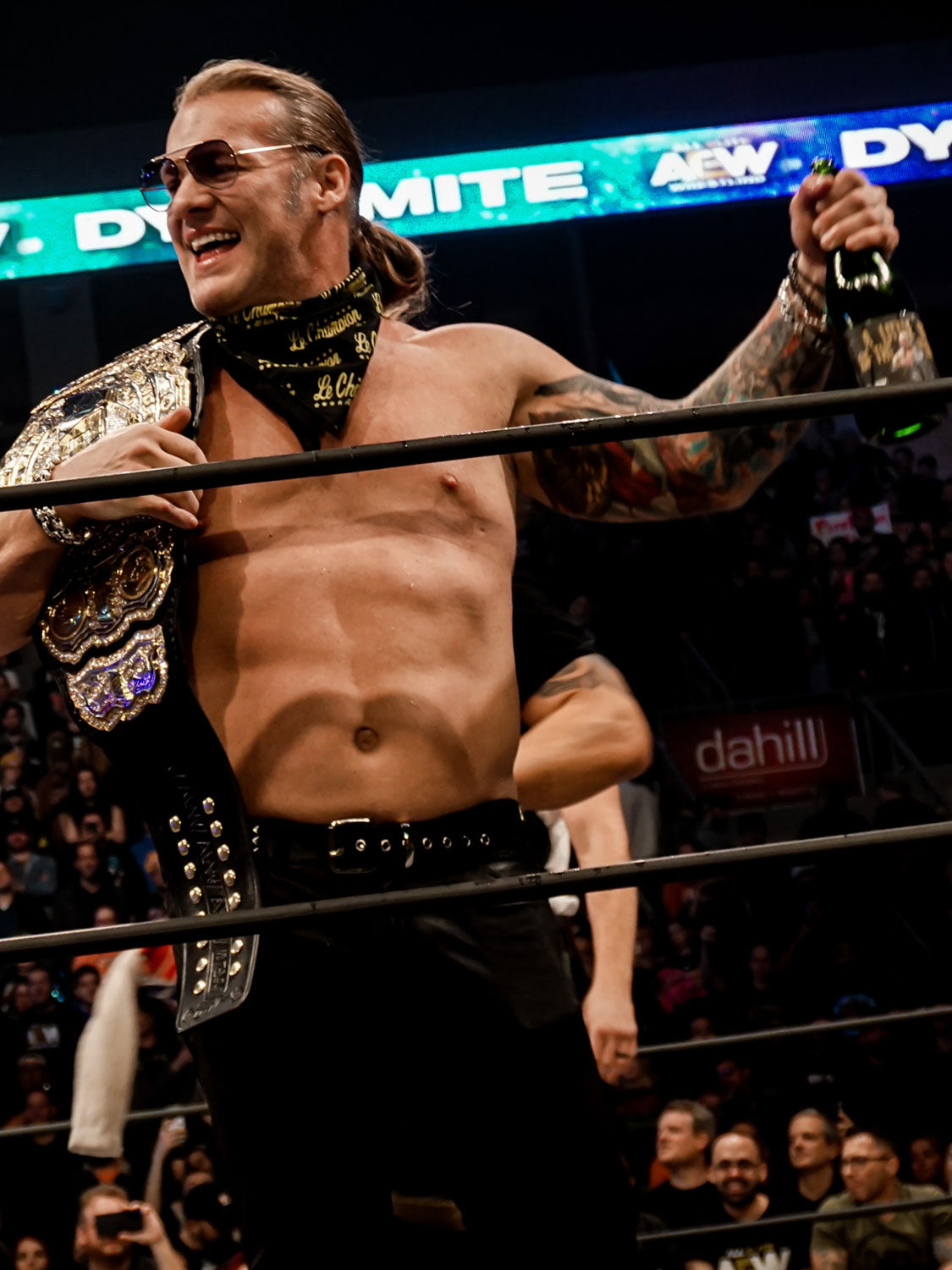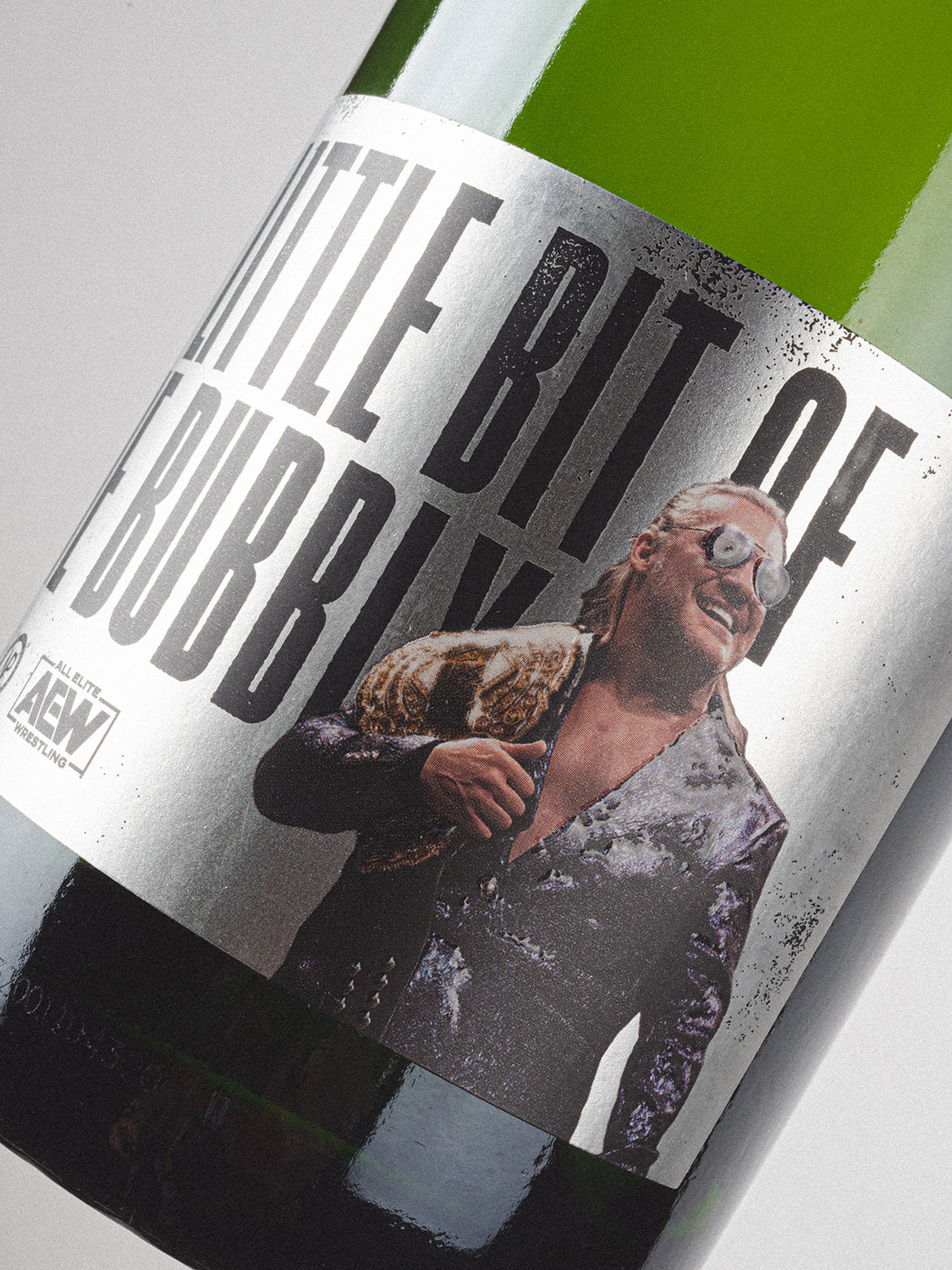 "A Little Bit of the Bubbly" by Chris Jericho
Description
 
Back by popular demand, BUBBLY PART DEUX is here! THE best tasting sparkling wine, by the best-looking sommelier in the free world, is BACK BABY! Delivered in a brand-new bottle with a brand-new label, yet still featuring the same great crackling taste that could only be endorsed and enhanced by Le Champion!
Blend Details
Blend: 100% Ultra-Premium American Sparkling Wine
Appellation: Quincy, WA
Winemaker: Sean Boyd
Consulting Winemaker: Chris Jericho
Release Date: October 7, 2020
Terms
$8 flat rate shipping on all one-time orders! FREE shipping & 10% off for subscribers. Must be 21 or over to purchase.
"A Little Bit of the Bubbly" by Chris Jericho
A LITTLE BIT OF THE BUBBLY!
On August 31st, 2019, after becoming the very first AEW World Champion, Chris Jericho approached a celebration area set up and upon seeing a bottle of Champagne would exclaim; "Ooh, a little bit of the bubbly!" - This moment immediately went viral, and to this day remains one of the most historic moments in AEW history. We knew what we had to do!


CHRIS JERICHO x NOCKING POINT x AEW
The first edition of A Little Bit of the Bubbly was released just in time for the holidays in 2019, and quickly became a best seller on the Nocking Point website, officially selling out in summer of 2020.
As seen on AEW: Since it's original release during the Jericho Thank You Celebration, "A Little Bit of the Bubbly" has been featured in many segments on AEW Dynamite, the "Mimosa Mayhem" match between Jericho and Orange Cassidy at All Out 2020, and has even been spotted in toy form as part of the AEW Unrivaled Collection! 
The current is nearly SOLD OUT, so get your second edition bottles of Bubbly today while it's still available! 
LOVE WRESTLING? WE GOT YOU!
CHECK THESE OUT!
A BADASS ROSÉ
WHOA BABY! BY: BRANDI RHODES
Enjoy the Bubbly but looking to add another bottle to your AEW watch parties? You're going to LOVE Whoa Baby! - A new Rosé from the CBO herself. It's light, refreshing, and Badass! 

As seen on Season 1 of the hit TNT series Rhodes to the Top.
SHOP NOW
KEEP IT KAYFABE
If you're looking for a light & delicious red, look no further than Kayfabe by NP's own Stephen Amell.
Named in honor of the pilot episode of the Starz drama Heels, Kayfabe pays homage to the biz we love. If you know, you know. 
The label features an image by photographer Ricky Havlik from All In in 2018, when Stephen attemted  to destroy Christopher Daniels through a table from off the top rope… and missed. This brings new meaning to the term "Table Wine."
SHOP NOW