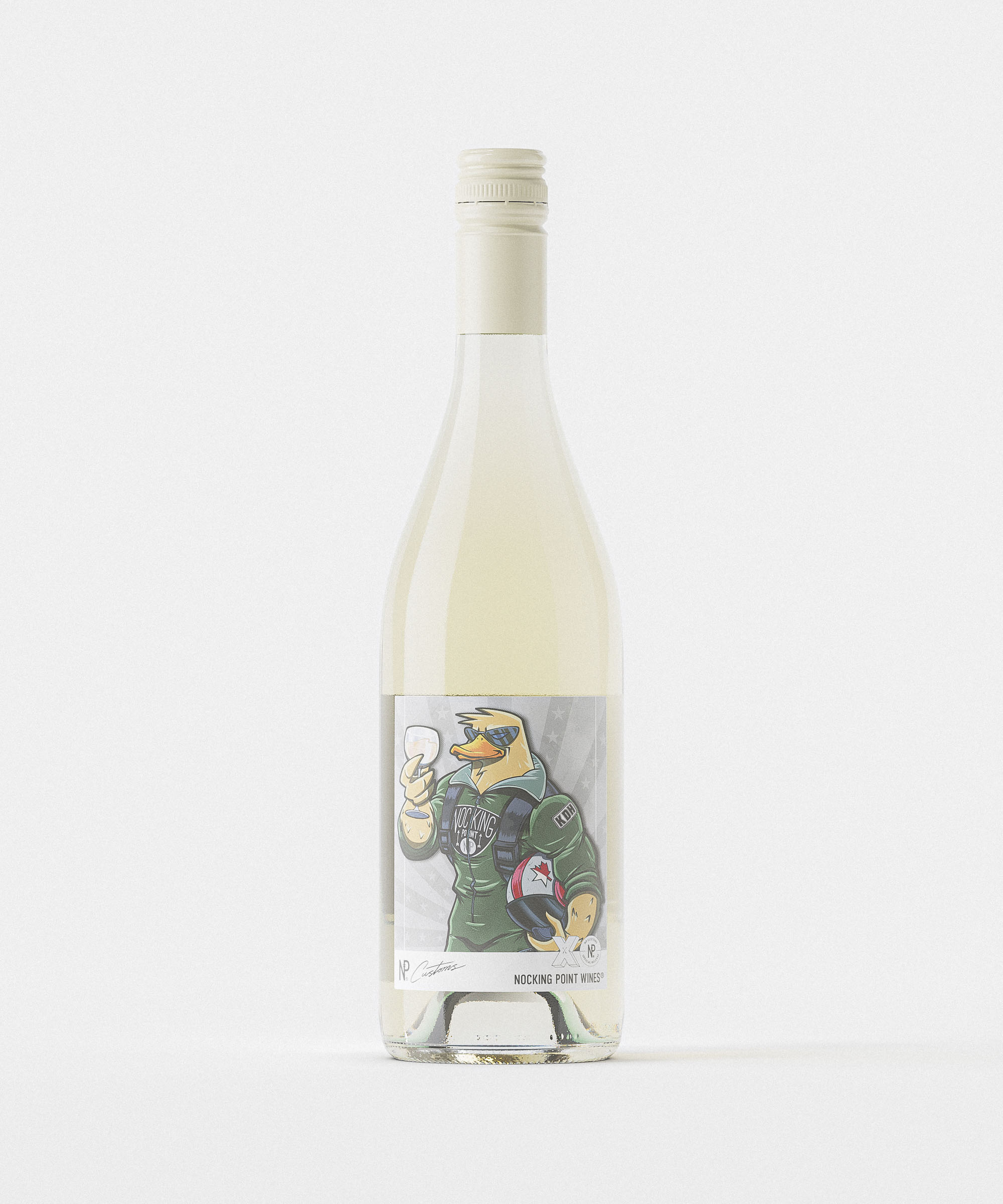 10th Anniversary Throwback: KDH
100% Pinot Grigio
Back on June 1, 2016 we released the second KDH Sauvignon Blanc. KDH is named after Andrew's daughter Kennedy Drew Harding, and as you know by the most recent puppy release, she's been art directing (and now drawing) the labels ever since she could talk.  Being that she was only not even 2 when it was time to work on this one, there's one thing she LOVED… Ducks!  So we had our friend Lord Mesa take the typical rubber duck and crank up the volume big time! The original Sauvignon Blanc was produced by Sean Boyd and only 360 cases were produced.
10th Anniversary Throwback: KDH
Send as a gift.
Gifting? We got you.
Gift your friends & family what they really want: Wine, Coffee & Nocking Point goodies with a custom gift message, wrapped in tissue paper.

Just click the "Add A Free Gift Message" button above & craft your custom note!