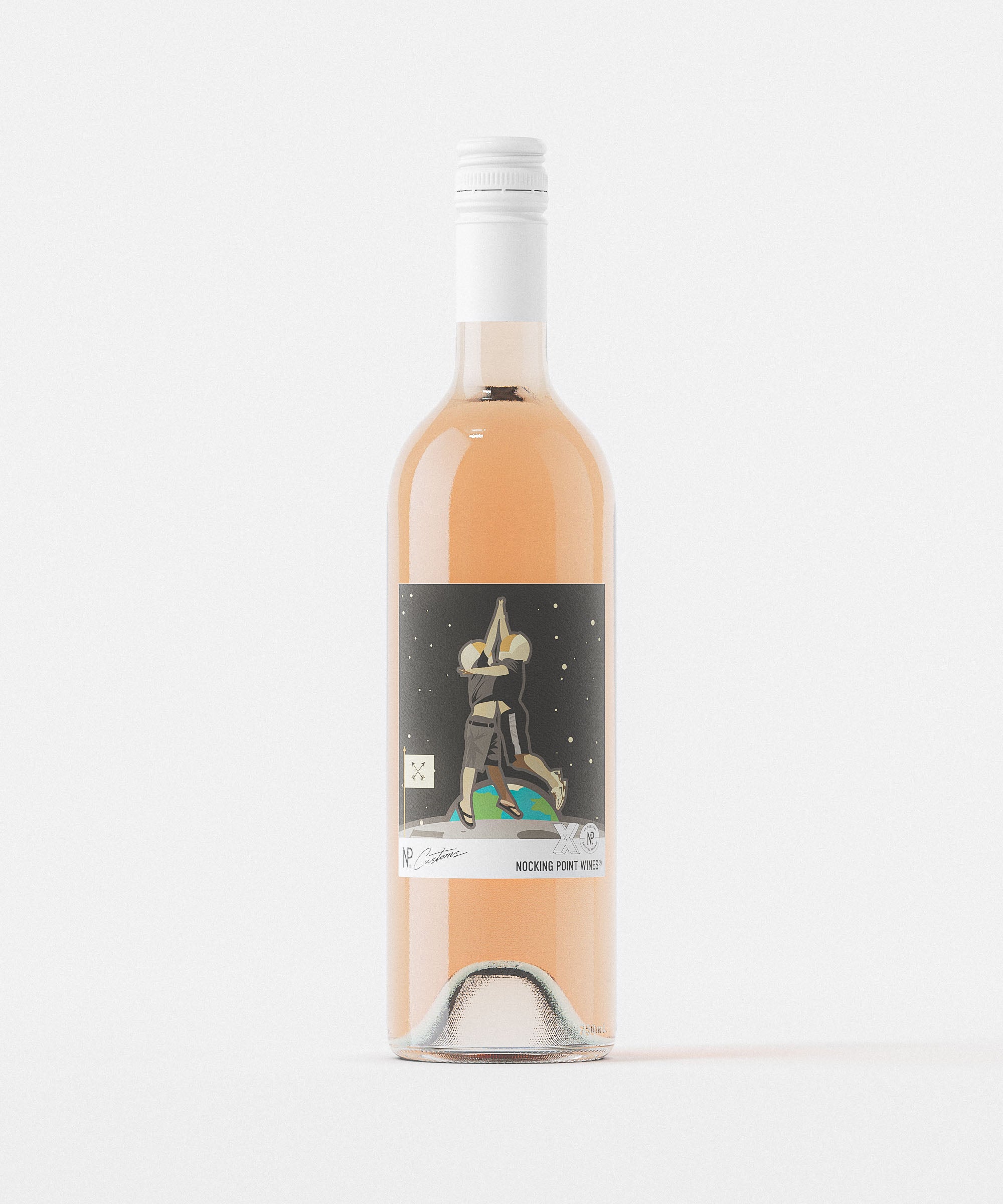 10th Anniversary Unreleased: Apex 17 Rosé
Low Quantity: Only 1.5 Cases Left!
As a follow up to the 2016 release of Apex Rosé, we decided that the dudes would go somewhere they had never gone before. Space! What you may remember is that the final label featured full on space suits.  But what we have here is the alternate version where the guys opted for just the helmets. We can't be certain the reason we went with full suits, but it could have simply been to make it appear more realistic! Though, I don't down these dudes could pull it off in space in shorts and flip flops! Another classic unreleased piece by Danny Haas.
10th Anniversary Unreleased: Apex 17 Rosé
Send as a gift.
Gifting? We got you.
Gift your friends & family what they really want: Wine, Coffee & Nocking Point goodies with a custom gift message, wrapped in tissue paper.

Just click the "Add A Free Gift Message" button above & craft your custom note!