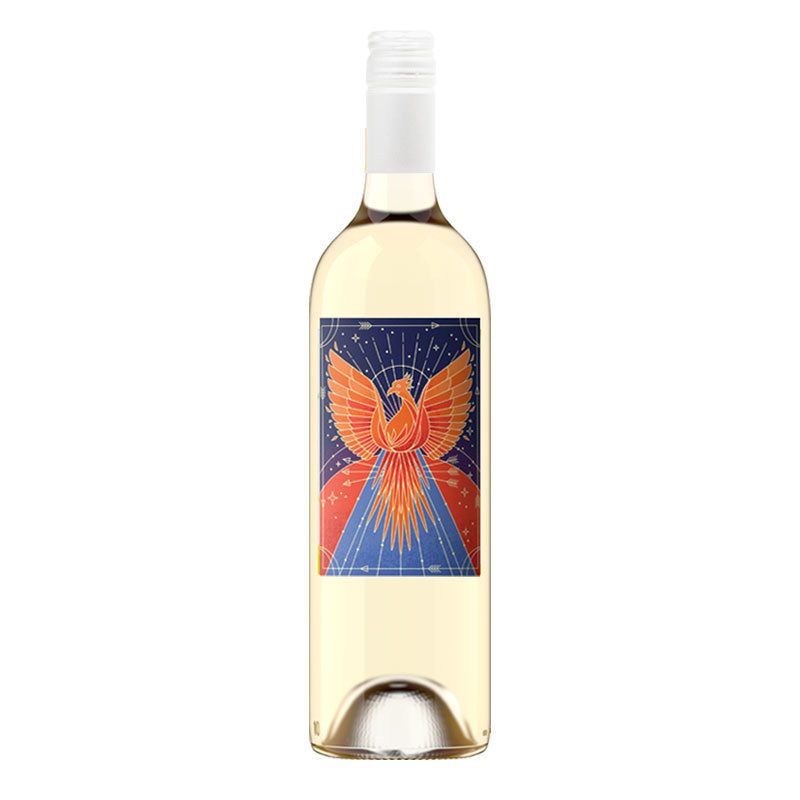 Back from the vault for a limited time! MAJA Pinot Gris is here. We've been hanging on to this one and are excited for you all to have another chance at this special release! 

Blend: 100% Pinot Gris Appellation: Yakima Valley Winemaker: Sean Boyd Release Date: June 1, 2020 Original Label Art By: Danny Haas x Mavi Amell NOTES: Nectarine, peach ring, white flowers  ••  PALATE: Medium bodied, dry, silky texture, bright acidity, feminine  ••   AGED: Stainless steel tank  ••   SWEETNESS: Low  ••   ACIDITY:  Medium  ••   BODY: Medium ••  TANNINS: Low  ••  TASTES LIKE: Biting into a peach, in a garden of white flowers  ••  DRINK WITH: Light poultry, thai, salad, grilled fish, duck.
This wine's story: As always, the 2019 MAJA was creative directed by Maverick Alexandra Jean Amell, daughter of Stephen and Cassandra Amell. This year she wanted a Phoenix on the label so we turned to Danny Haas to bring this one to life, and boy did he ever! The back reads "Phoenix is Power," and there's a couple good reasons for that. One, because it's true! Two, because the global property in which you've seen a phoenix present in some order would have had some objections to the original idea. Enjoy!
Send as a gift.
Gifting? We got you.
Gift your friends & family what they really want: Wine, Coffee & Nocking Point goodies with a custom gift message, wrapped in tissue paper.

Just click the "Add A Free Gift Message" button above & craft your custom note!