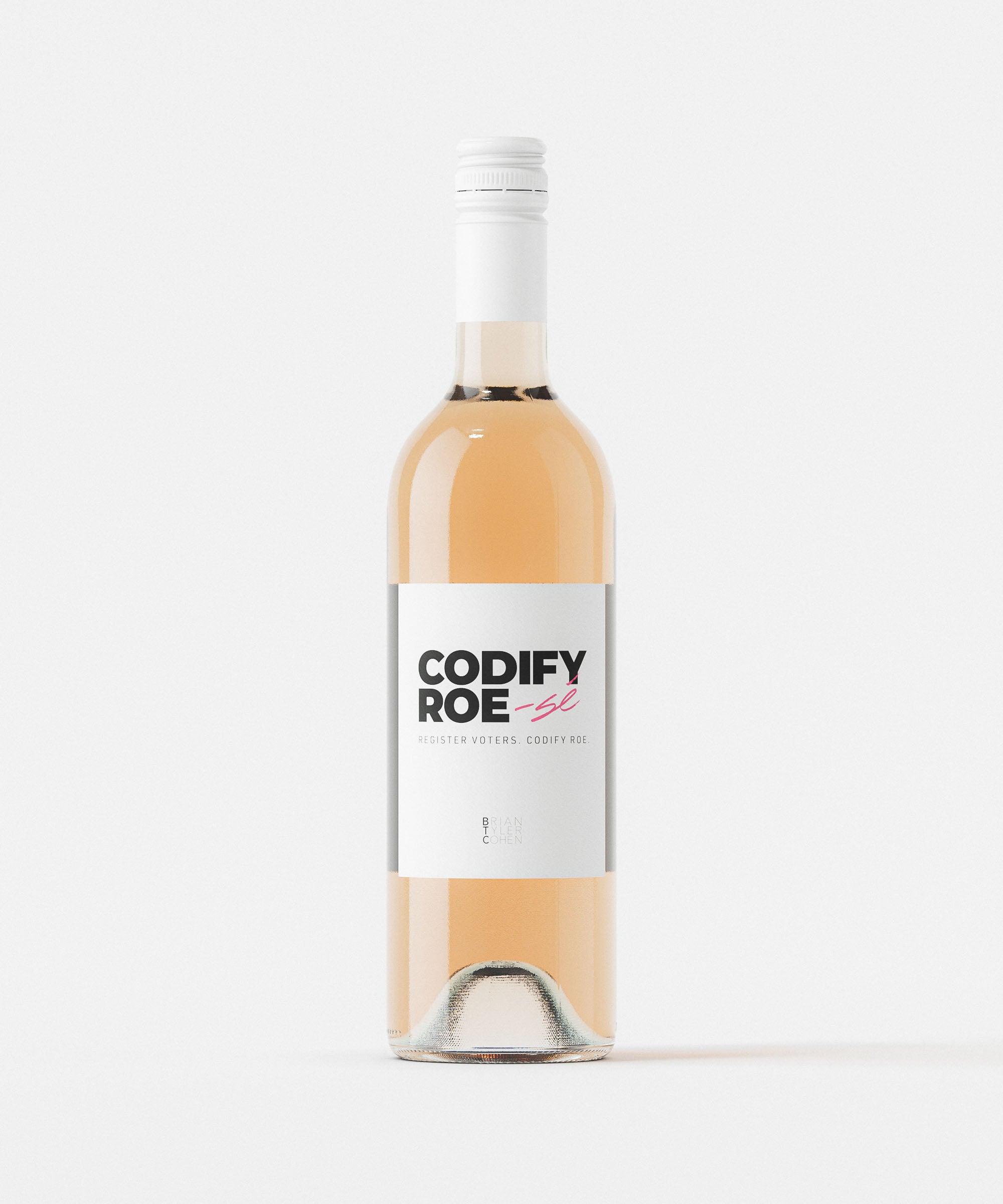 Codify Roe-sé (Supporting Voter Registration)
If the overturning of Roe has shown us anything, it's the importance of every American having a say in our elections. To that end, profits from every bottle sold will support voter registration efforts in battleground states. Together, we can codify Roe into law, but it's going to take turning out voters like never before. Codify Roe-sé can get us a little closer to making that a reality. Due to an overwhelming response and having to increase our production we are experiencing a little longer delay than planned in bottling and shipping.  We will continue to keep you posted on when your wine will ship! Thank you for your support!

2018 Rosé - 70% Grenache | 30% Sangiovese 
Origin: Washington State
Aged: Stainless Steel
Notes: Grapefruit, cherry, lemon, rose petal
Palate: Delicate flavors, bright acidity, dry style, light bodied, refreshing finish

About the wine: This 2018 Rosé is made using the direct to press method. Grapes are kept cold during and after picking until taken straight to the press where the pale pink juice is separated from the grape skins. Cold fermentation from there helps to retain the delicate fruit and floral aromas in the wine, and the end result is a light, lean, and refreshing rosé from USA TODAY's #1 ranked wine region two years running. 


This wine is produced, bottled, sold, and fulfilled by Nocking Point Wines, Walla Walla, WA. 
Codify Roe-sé (Supporting Voter Registration)
Send as a gift.
Gifting? We got you.
Gift your friends & family what they really want: Wine, Coffee & Nocking Point goodies with a custom gift message, wrapped in tissue paper.

Just click the "Add A Free Gift Message" button above & craft your custom note!