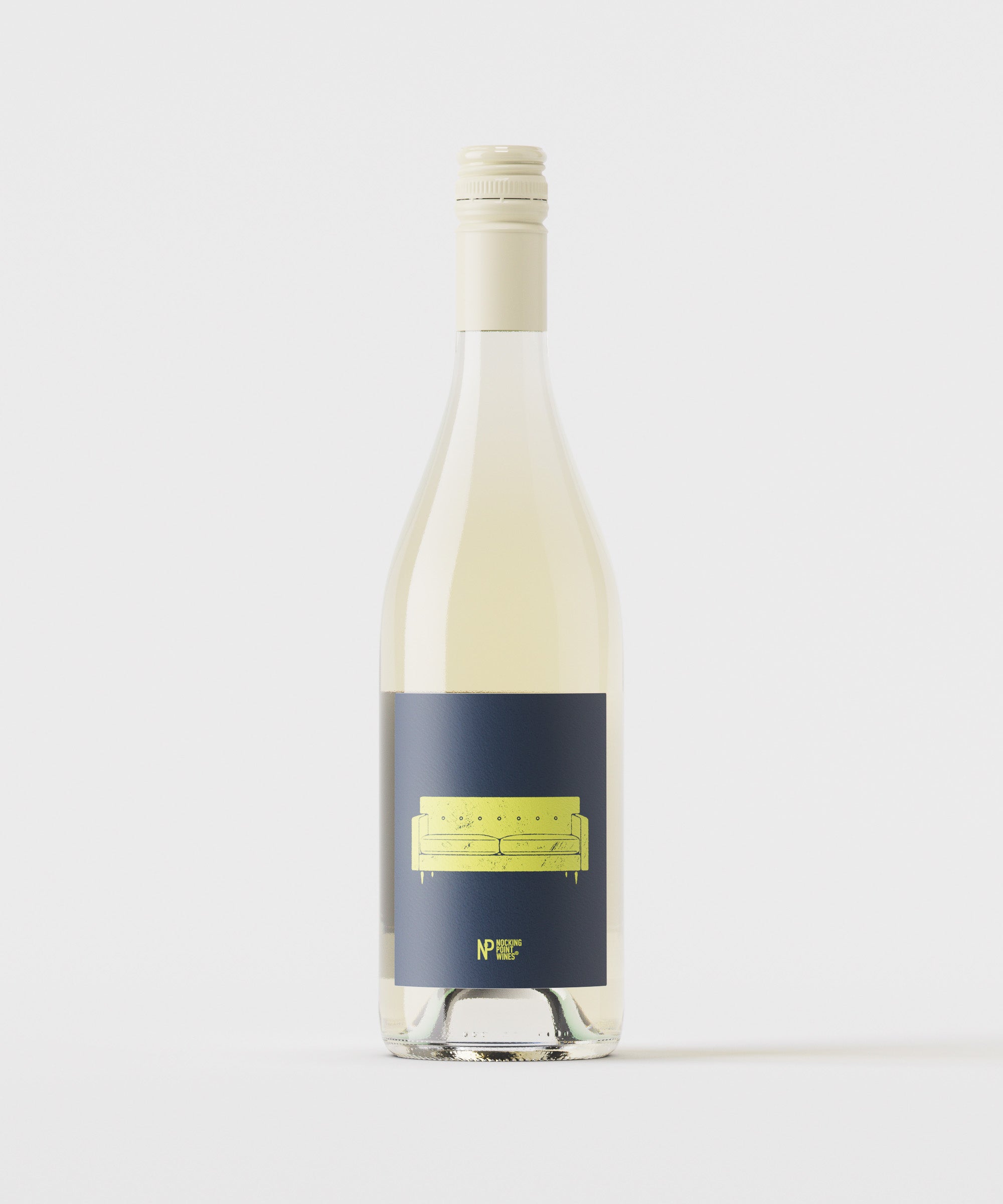 "Couch Wine" Pinot Grigio
Things are a lot better than they were when we originally released "Couch Wine" and you couldn't go many other places besides the couch. But you gotta admit sometimes it's just nice to open up a bottle of wine from the comfort of your own couch! Especially when it's SOFA KING GOOD.

•Aroma: Citrus fruits such as lemon, lime, and grapefruit.
•Flavor: bright acitdiy with fruit-forward notes with hints of green apple, pear, and subtile mineral or herbal character.
•Mouthfeel: Light to medium body with a crisp, clean mouthfeel.
•Pairing suggestions: Couch apps and snacks such as bruschetta, crostini, and crutités!
"Couch Wine" Pinot Grigio
Send as a gift.
Gifting? We got you.
Gift your friends & family what they really want: Wine, Coffee & Nocking Point goodies with a custom gift message, wrapped in tissue paper.

Just click the "Add A Free Gift Message" button above & craft your custom note!