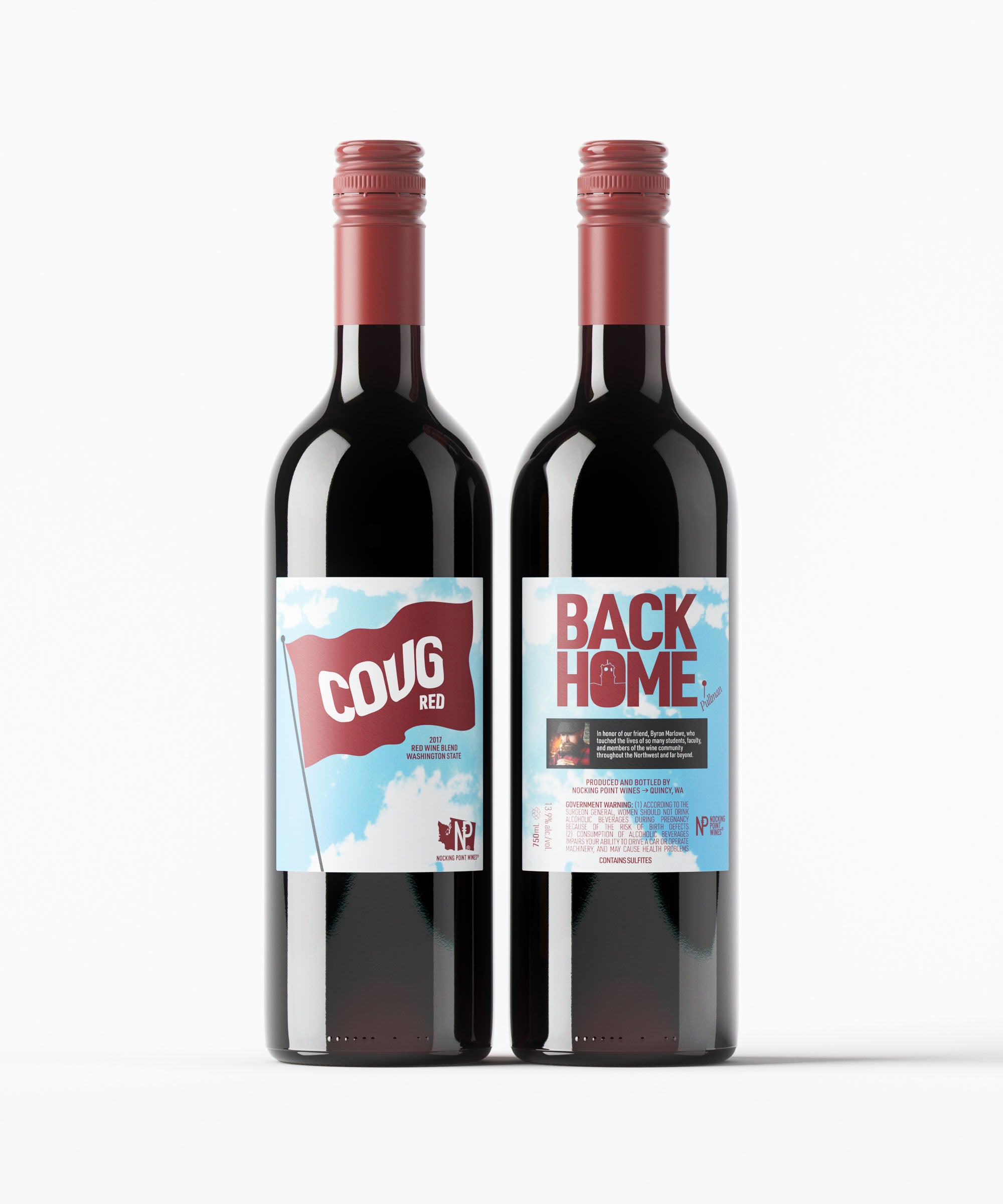 Our new "Coug Red: Back Home" wine celebrates the spirit of Washington State University and the Washington wine community. Created in collaboration with the late, great WSU professor Byron Marlowe, a portion of sales will support the Dr. Byron Marlowe Endowed Scholarship Fund for students in the Wine & Beverage Business Management Program at WSU. As Cougars ourselves, we are proud to honor Byron's legacy as an educator and ambassador for Washington wine. This wine represents the many contributions of WSU and its people - past, present and future - to the vibrant wine industry in the state we call HOME. Most of all, it symbolizes the unrivaled spirit of community, lifelong bonds, and passions nurtured in our one-of-a-kind Cougar community.

Learn more about Byron Marlowe's Legacy here.

Donate directly to the Dr. Byron Marlowe Endowed Scholarship Fund here.
About The Wine:
Blend: Merlot | Cabernet Sauvignon | Syrah (2017)
Appellation: Wahluke Slope, Columbia Valley, WA
Notes: Plum, huckleberry, high-cacao chocolate.
Palate: Full bodied, bright acidity, fruit forward.
In honor of our friend, Byron Marlowe, who touched the lives of so many students, faculty, and members of the wine community throughout the Northwest and far beyond.
GIFTING? WE GOT YOU!
Gift your friends & family what they really want: Wine, Coffee & Nocking Point goodies with a custom gift message, wrapped in tissue paper.

Just click the "Add A Free Gift Message" button above & craft your custom note!