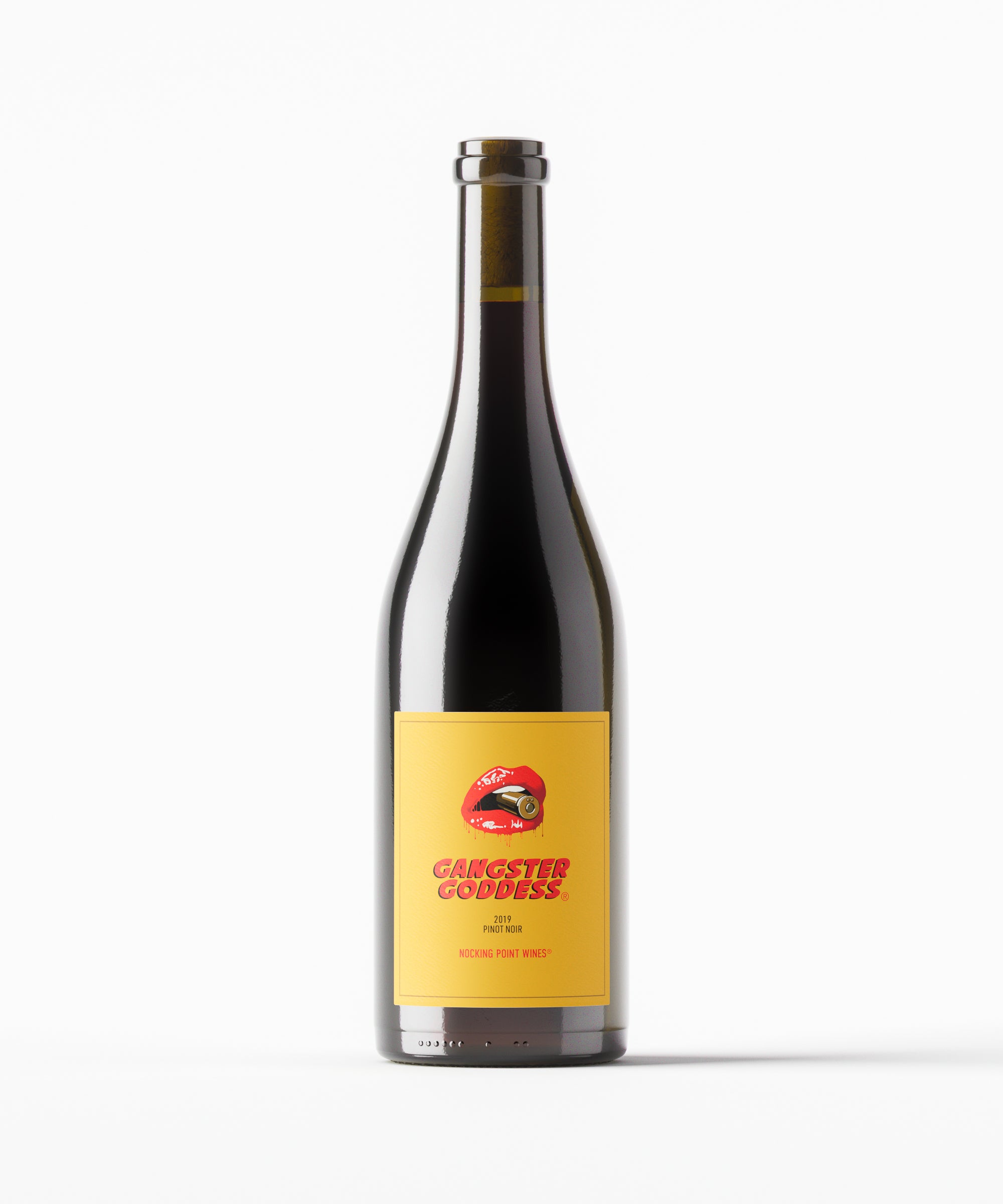 "Gangster Goddess" Pinot Noir by: Drea De Matteo & Chris Kushner
She's back by popular demand for the holiday season! Gangster Goddess Pinot Noir was the original release from Drea De Matteo and Chris Kushner, and now it's back joining the Sauvy B to make the ultimate girl gang! 
Blend: 100% Pinot Noir
Appellation: Willamette, Valley OR
Notes: Cherry, raspberry, hints of red plum and blackberry. 
Palate: Medium-bodied with a velvety texture and soft, balanced tannins. 

About the wine: Little bit of cinnamon, little bit of clove, and a touch of forest floor. This bad-ass pinot noir is fresh, lively, and you're new favorite wine. 
GIFTING? WE GOT YOU!
Gift your friends & family what they really want: Wine, Coffee & Nocking Point goodies with a custom gift message, wrapped in tissue paper.

Just click the "Add A Free Gift Message" button above & craft your custom note!