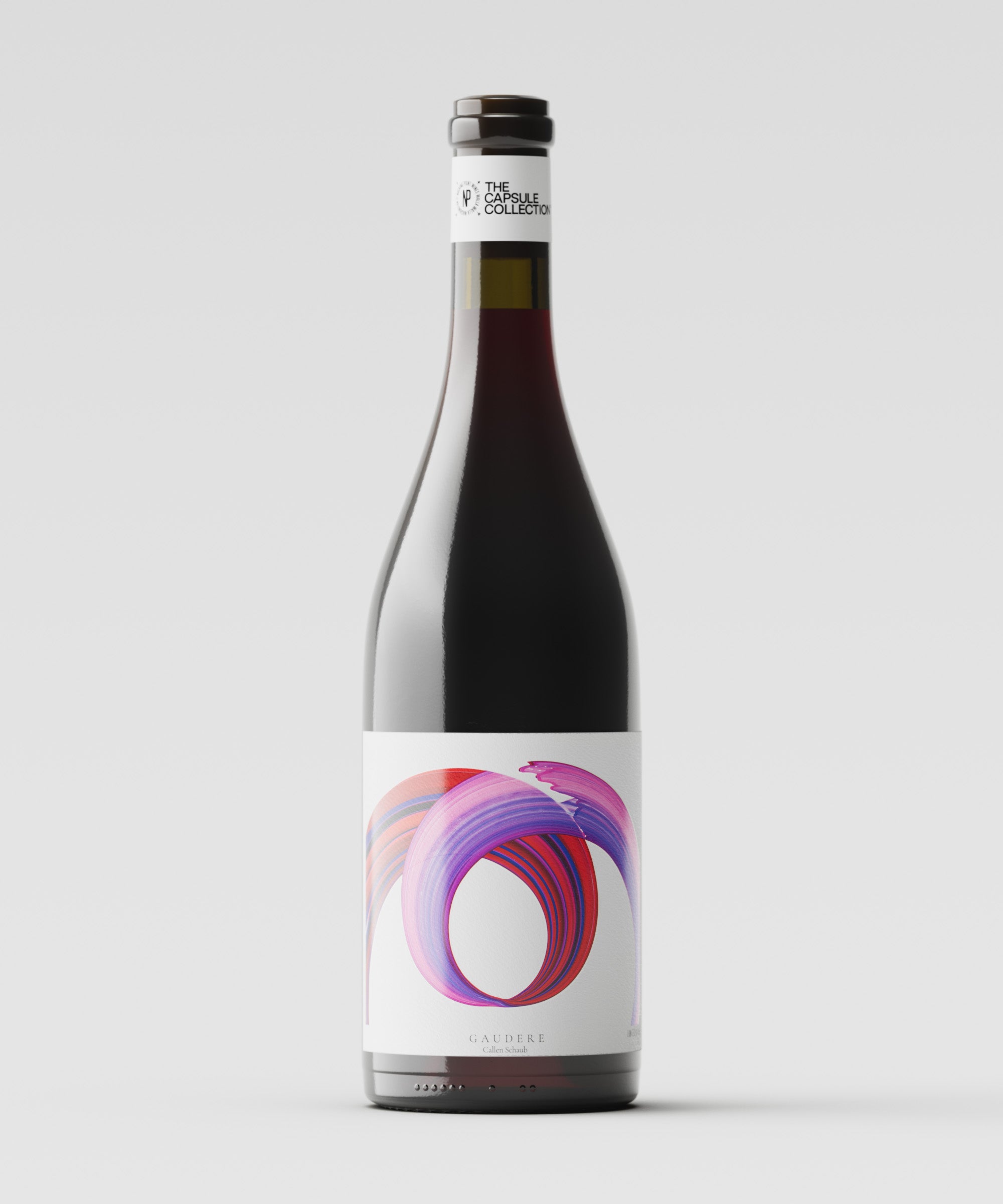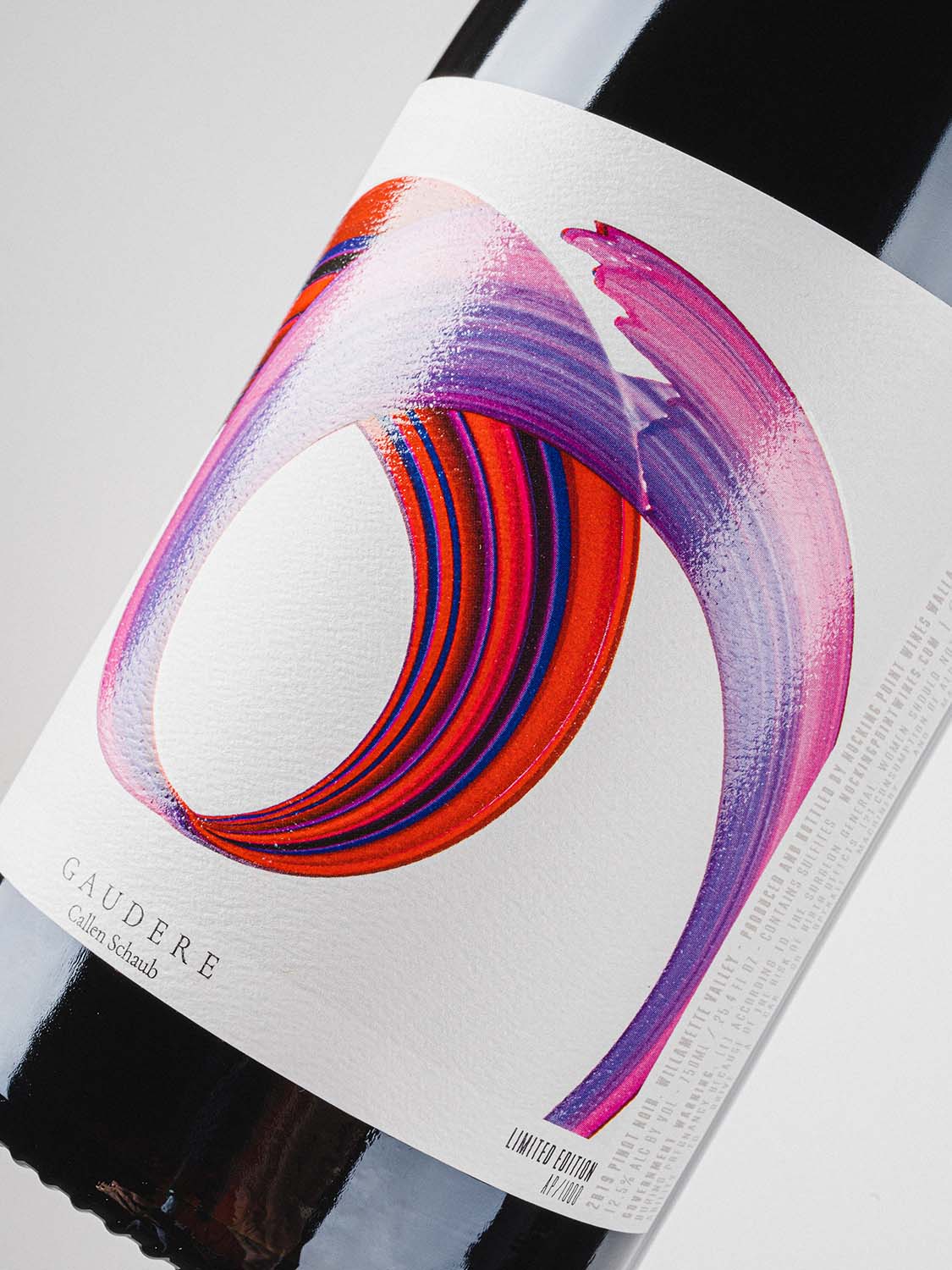 "Gaudere" Pinot Noir by Callen Schaub
Description
For the Wine + Art lover, it's
 GAUDERE
 by Callen Schaub. A stunning Pinot Noir available for the first time outside of The Capsule Collection. 
Blend Details
Blend:
Appellation:
Winemaker:
Consulting Winemaker:
Release Date:
Terms
$8 flat rate shipping on all one-time orders! FREE shipping & 10% off for subscribers. Must be 21 or over to purchase.
NOCKING POINT X CALLEN SCHAUB
GAUDERE
Limited to only 1200 bottles, each individually numbered. Montreal-based abstract artist Callen Schaub selected a Pinot Noir from Willamette Valley, OR. He named the wine Gaudère, a term that comes from the Latin verb meaning to rejoice or take pleasure in, with label art reflecting the artist's signature method. 

A UNIQUE EXPERIENCE
WINE + ART
THE CAPSULE COLLECTION™ is SOLD OUT, but you can still get your hands on a limited number of bottles of Callen Schaub's "Gaudere."