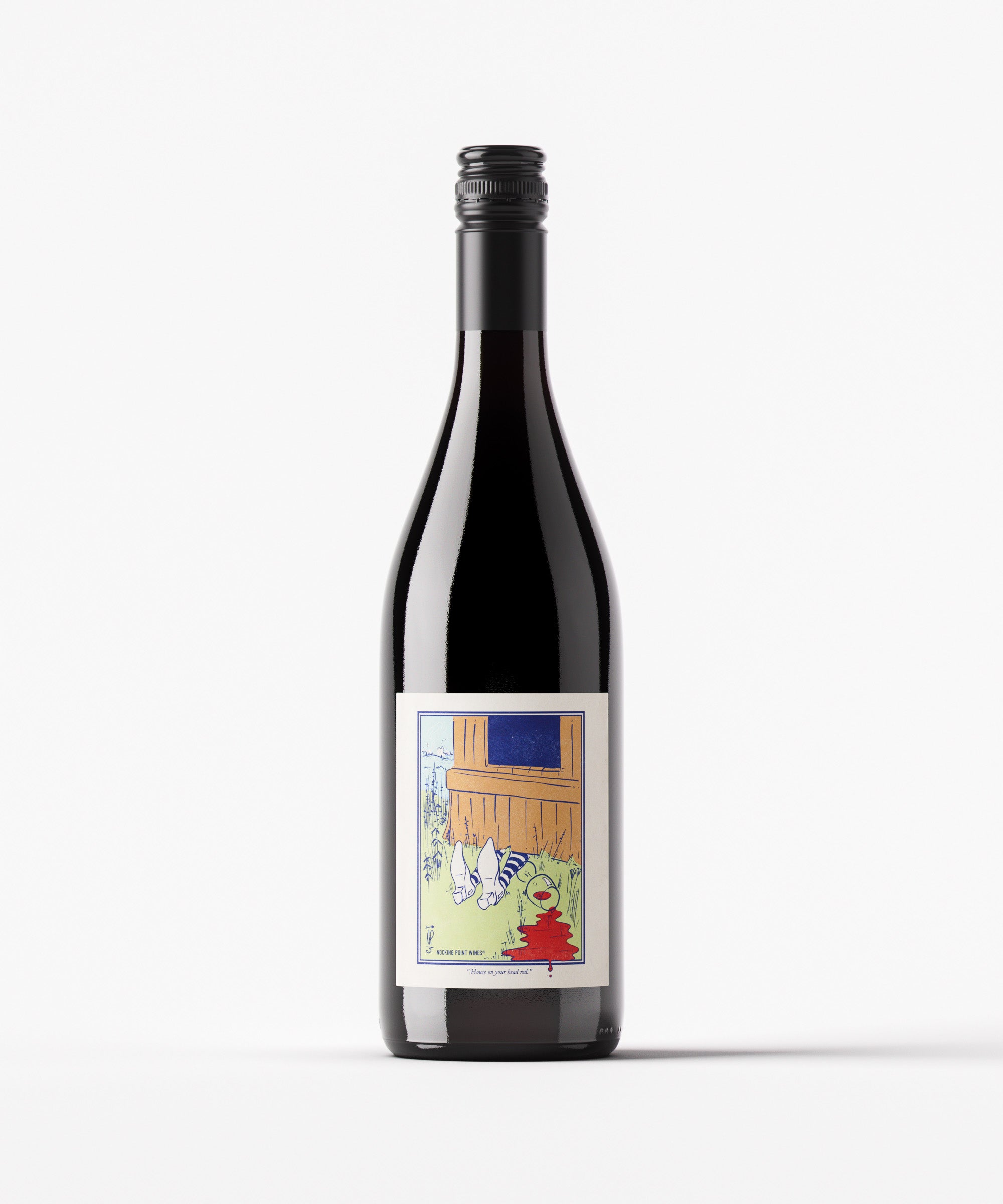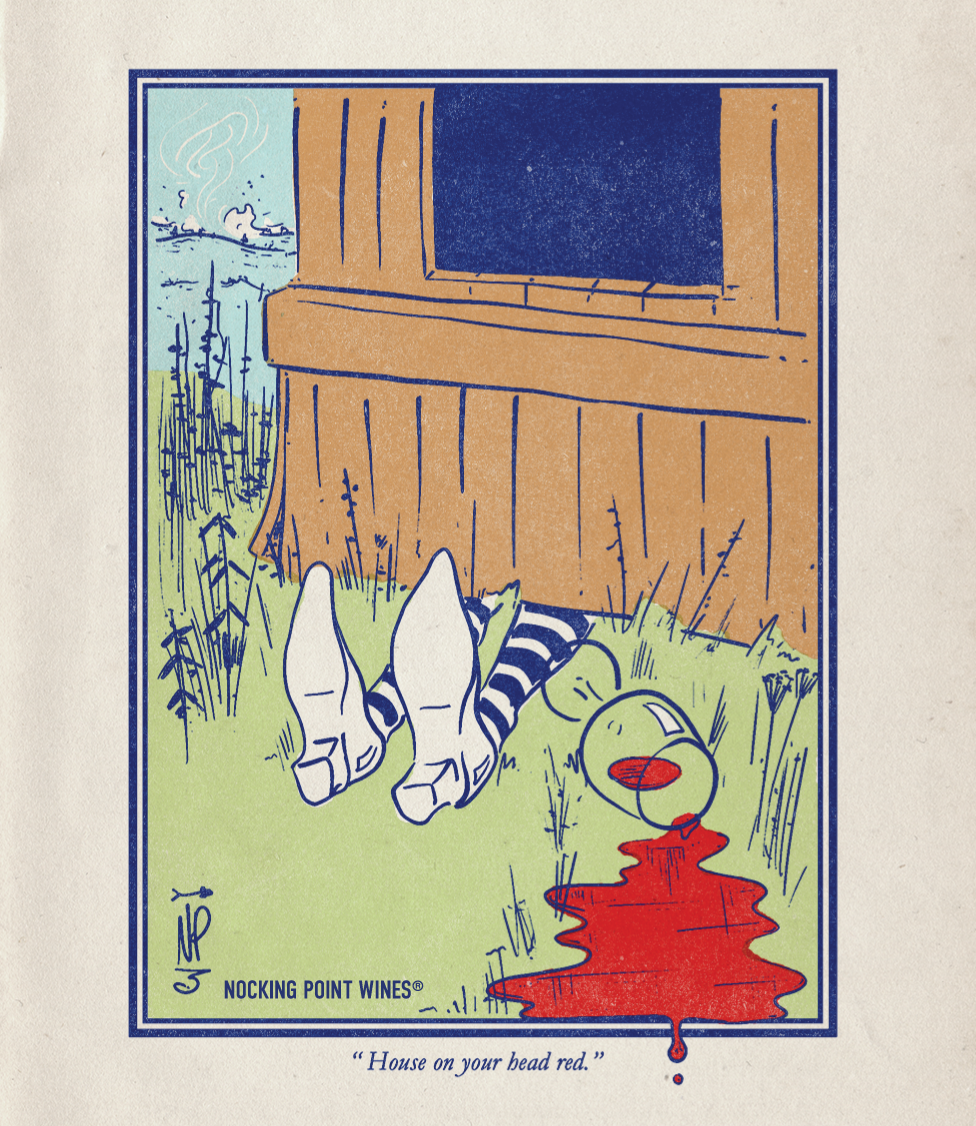 "House On Your Head Red" by: Greg & Terry
"There's no place like home with a bottle of wine!"
Introducing House On Your Head Red by our long time friends Greg & Terry! Greg & Terry created this wine as part of their charitable donation from the 2020 ALL IN Challenge.  You can read more about the inspiration for this label below! 
About the Wine: 
Blend: Grenache | Syrah | Mourvèdre (2019)
Appellation: Washington State
Notes: Dark fruits, cherries, & plums with hints of vanilla. 
Palate: Rhone-style, medium bodied, fine tannins, floral.
Pairs well with: BBQ, steak frites, roasted vegetables, friends, family, lions, tigers, and bears! 
"House On Your Head Red" by: Greg & Terry
House On Your Head Red
Greg Swalwell and Terry Connor are long time Nocking Point members who have spent a number of springs with us in Walla Walla at our annual party, so it was very special to release their wine to our members and attendees this past June in Walla Walla!

"House on Your Head Red" was born a few months prior during a tasting and brainstorming session with Greg, Terry, Stephen, and the NP crew in Austin, Texas! Greg & Terry are huge fans of The Wizard of Oz, and wanted to come up with something that would pay homage to the original book, but with a unique flair. The name was a pretty easy choice once it rolled off Stephen's tongue, and after a few conversations with our designer Brian, this original piece of artwork was born of the original illustration style from W.W. Denslow. We think you're really going to enjoy this red blend, the story behind it, and drinking to a wonderful cause. Thank you to Greg & Terry for their BIG donation!
Send as a gift.
Gifting? We got you.
Gift your friends & family what they really want: Wine, Coffee & Nocking Point goodies with a custom gift message, wrapped in tissue paper.

Just click the "Add A Free Gift Message" button above & craft your custom note!