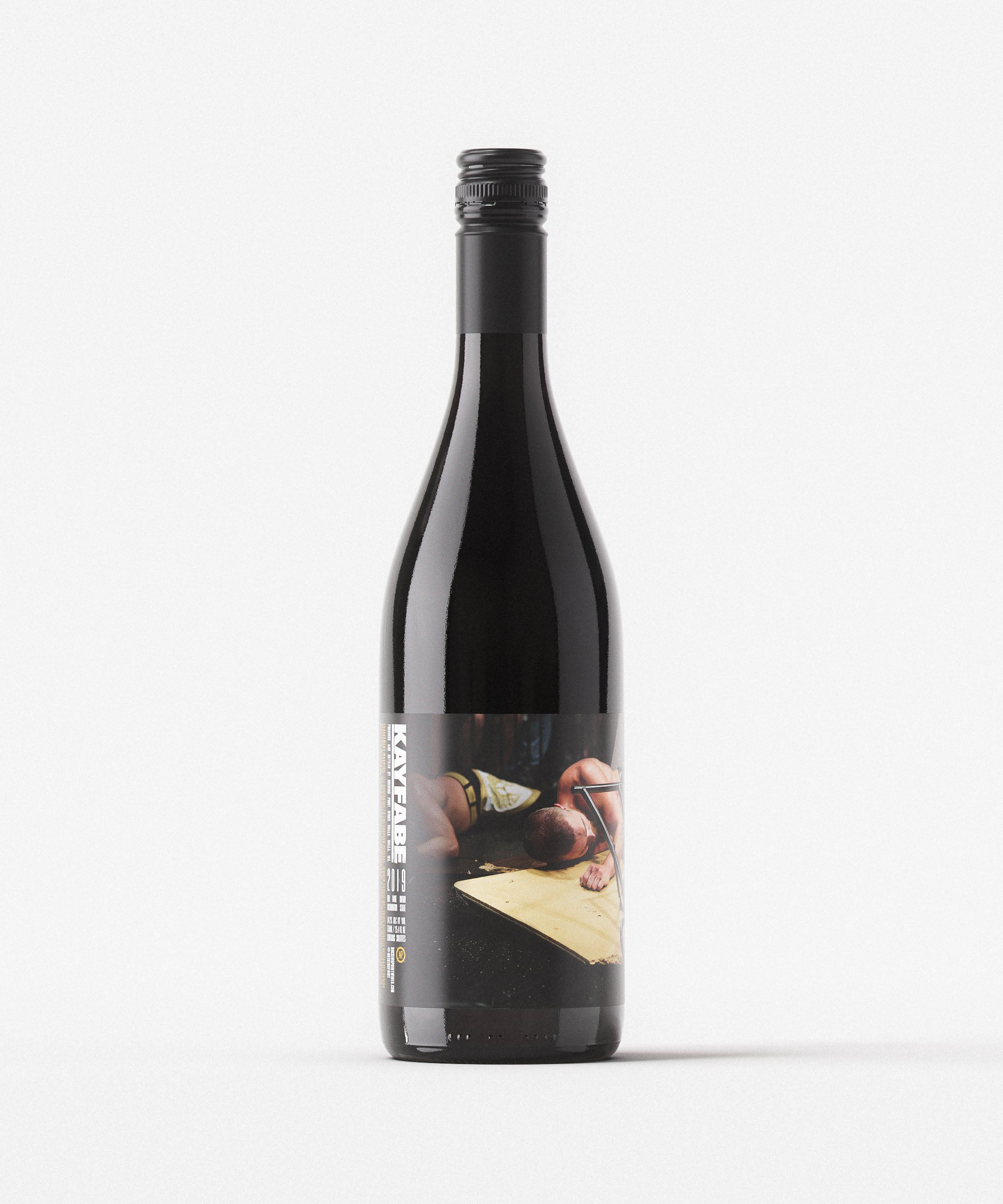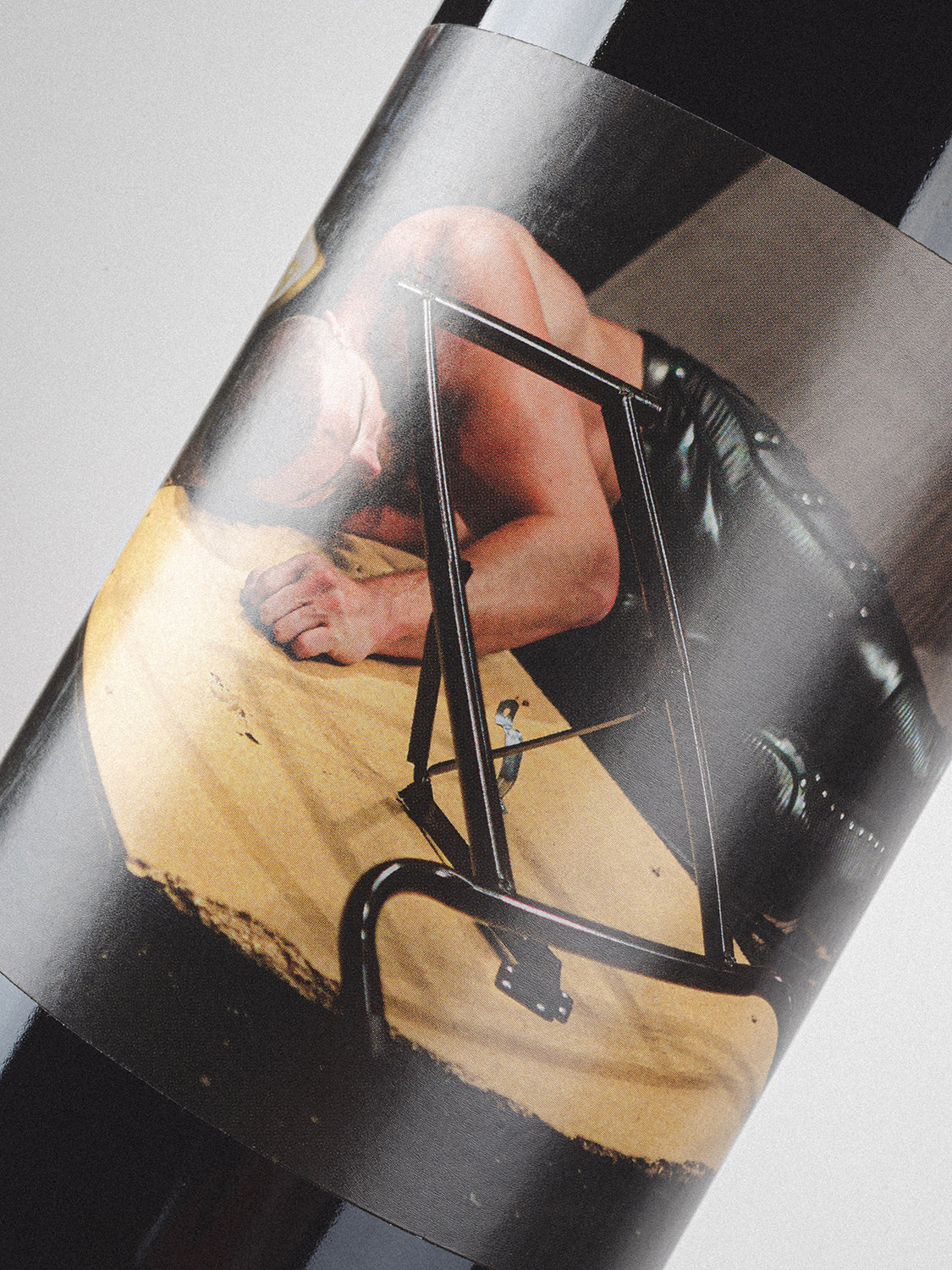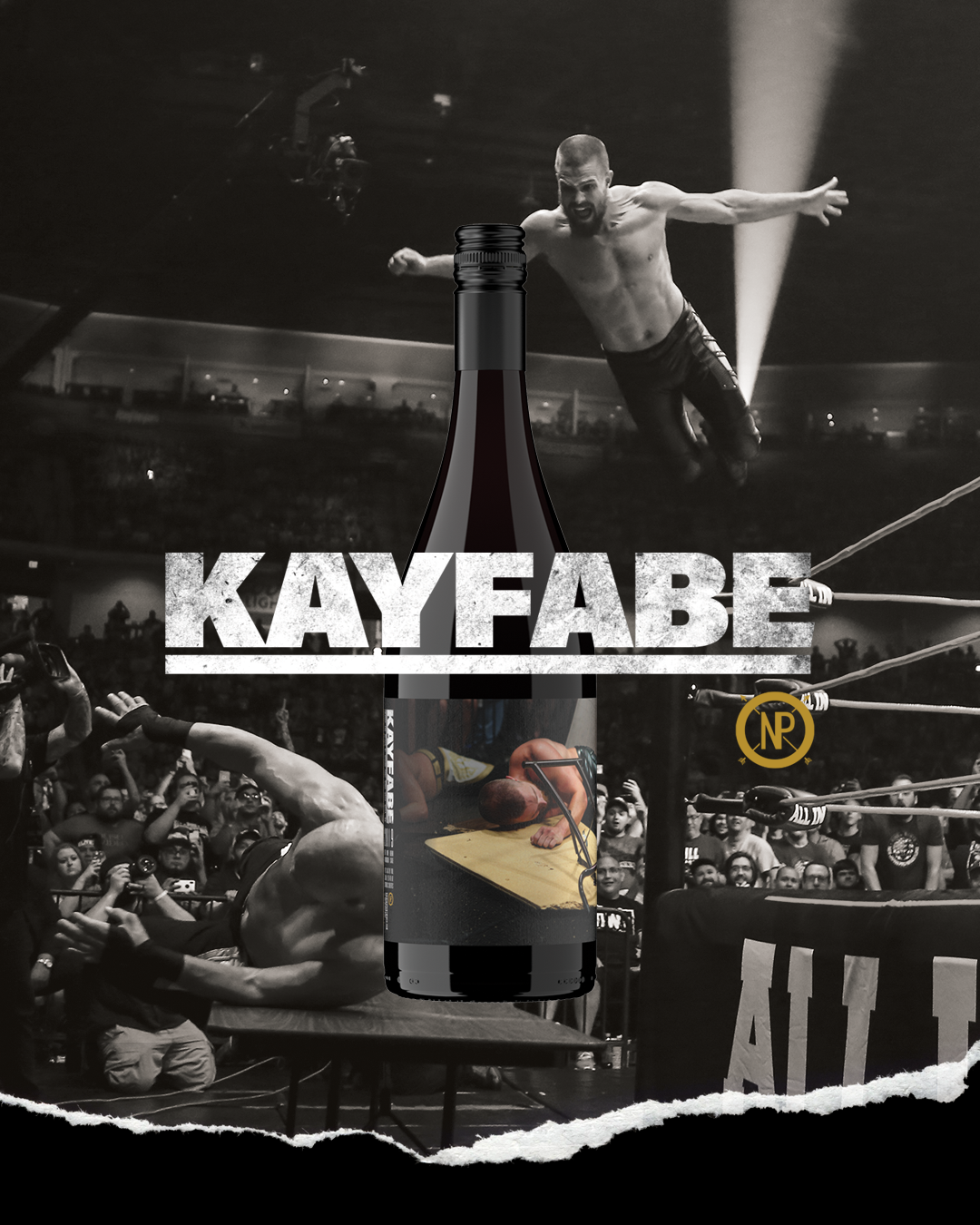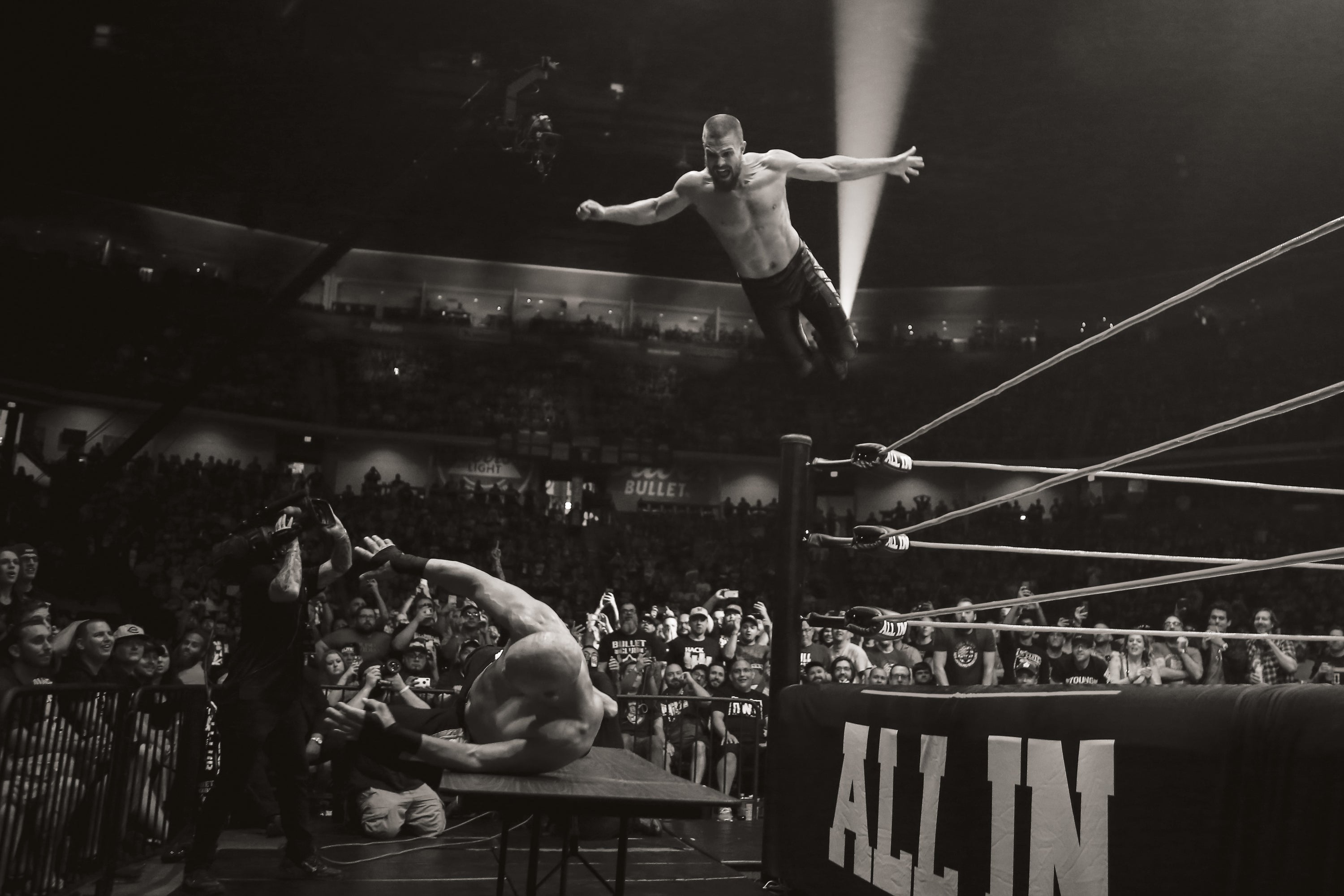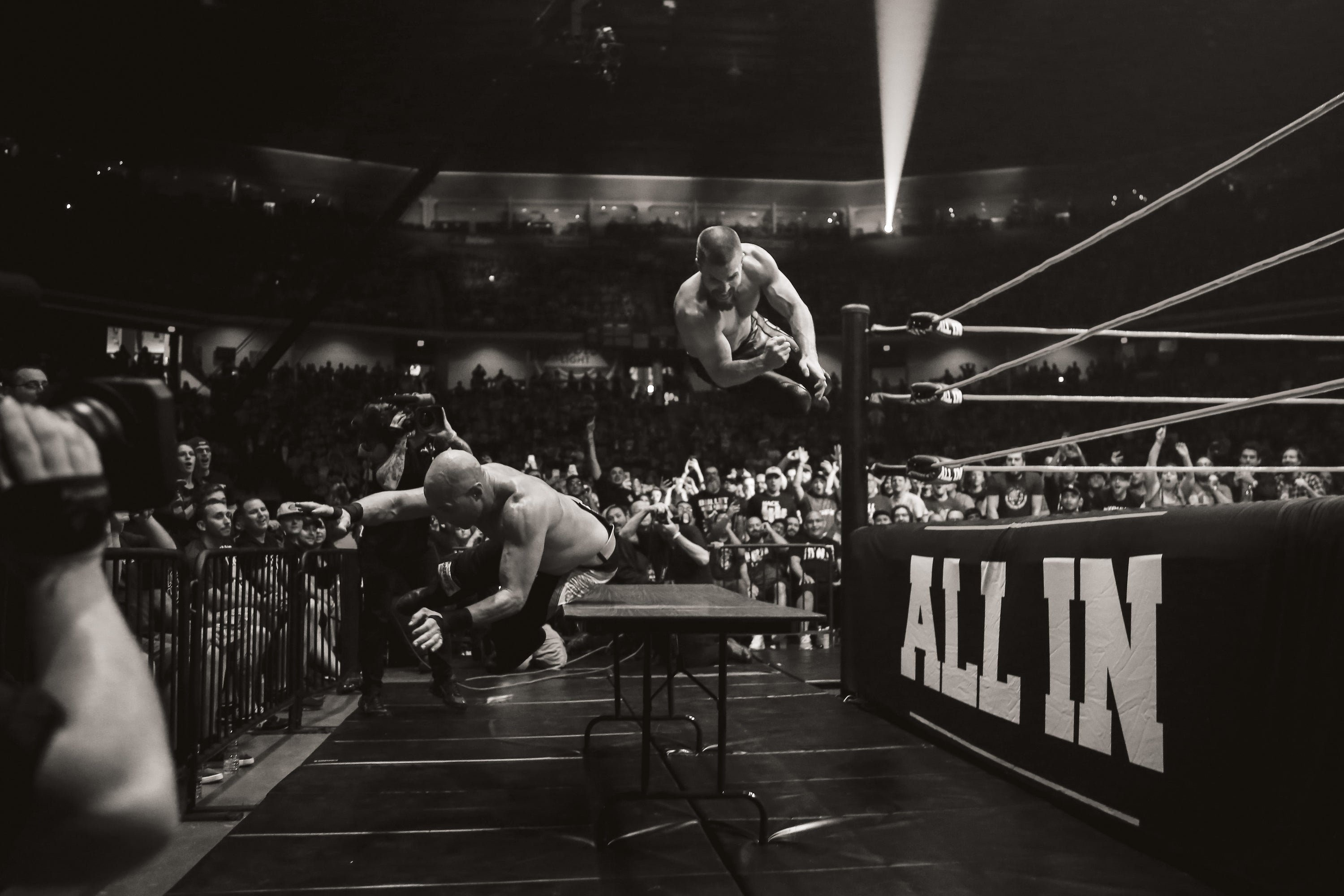 2019 "Kayfabe" Red Blend by Stephen Amell
KAYFABE RED BLEND
"On September 1st, 2018 I attempted to destroy Christopher Daniels with an elbow drop off the top rope. I missed." -Stephen Amell
Blend: 65% Cabernet Sauvignon | 35% Malbec 
Appellation: Walla Walla Valley
Winemaker: Sean Boyd
Consulting Winemaker:  Stephen Amell
Label Photography By: Ricky Havlik 
Release Date: August 1, 2021 

This wine's story: Nocking Point's own Stephen Amell is all set to return to the squared circle as Jack Spade in the new Starz series HEELS which premieres on August 15th 2020. We're celebrating with the release of a new red blend that shares a name with the title of the series' pilot episode in Kayfabe, and features an incredible image from Stephen's match against Christopher Daniels at 2018's "All In" Pay-Per-View taken by wrestling photographer Ricky Havlik. Special thank you to our buddies Jeff Jones and Cody for the assist on securing the label image! 
Make sure to tag us on social media when you crack open a bottle of Kayfabe and tune in to HEELS, Sunday nights starting August 15th on Starz. 

@nockingpoint | #nockingpoint | #kayfabewine
2019 "Kayfabe" Red Blend by Stephen Amell
Send as a gift.
Gifting? We got you.
Gift your friends & family what they really want: Wine, Coffee & Nocking Point goodies with a custom gift message, wrapped in tissue paper.

Just click the "Add A Free Gift Message" button above & craft your custom note!