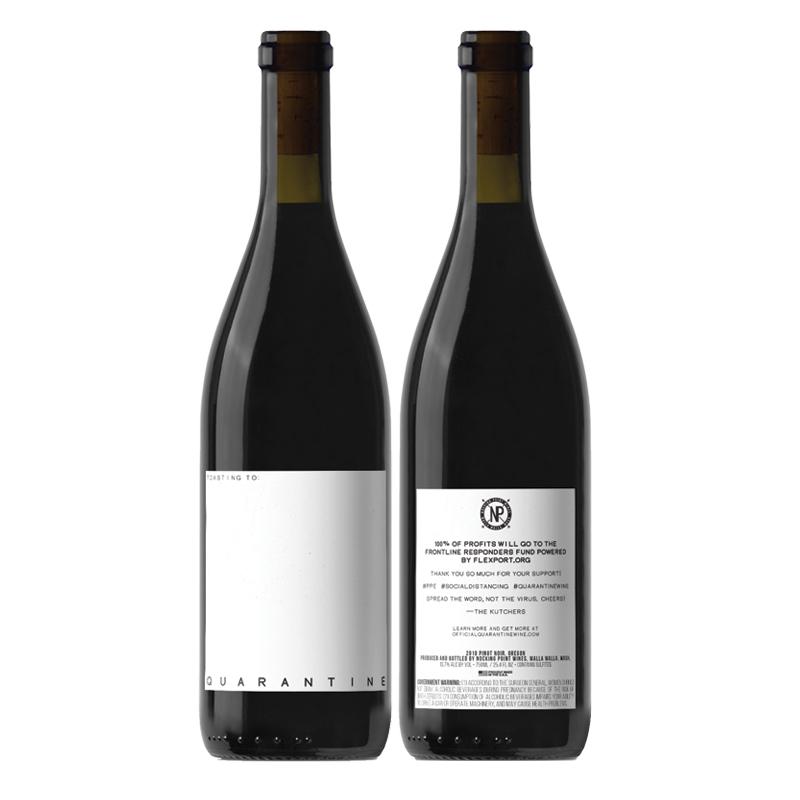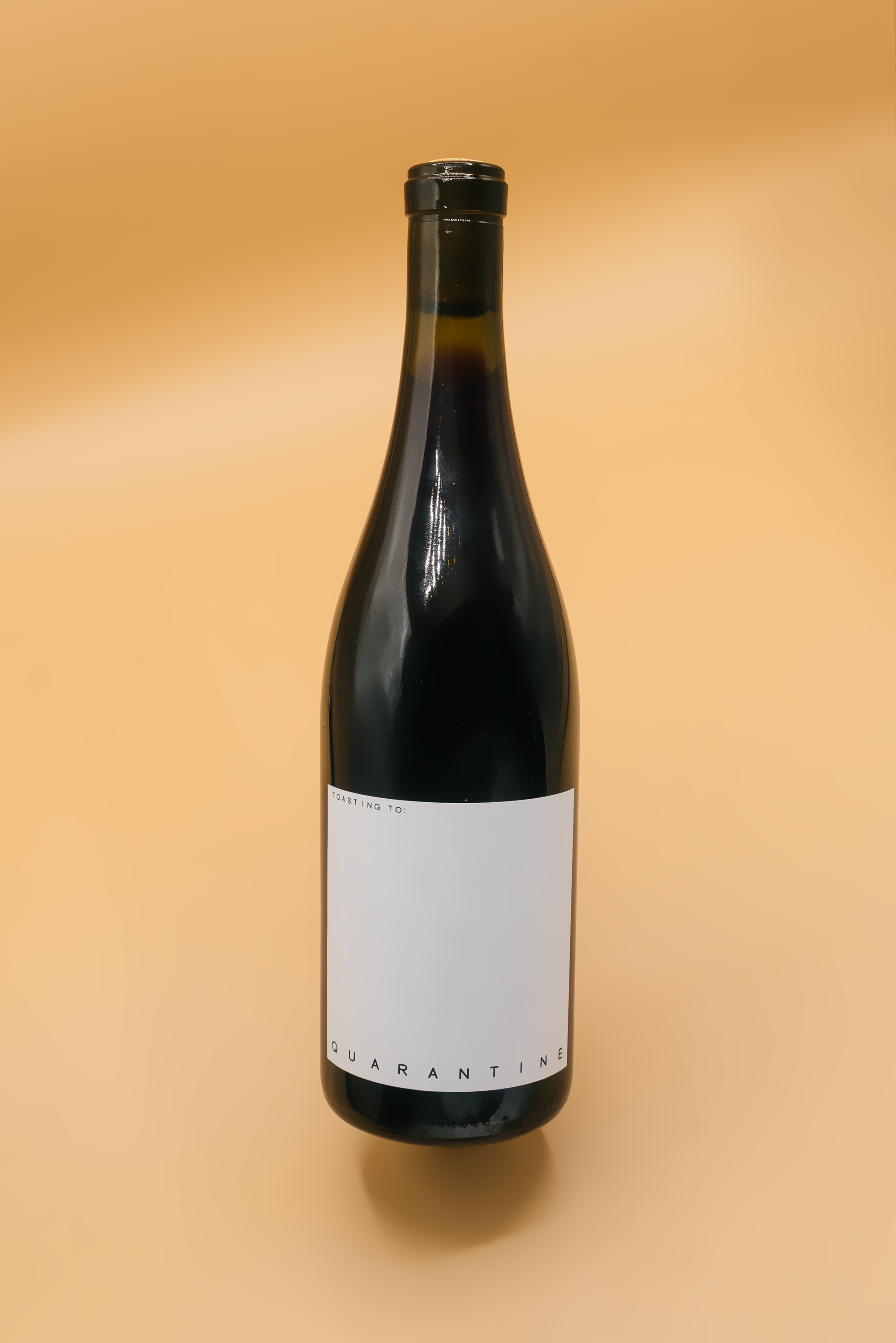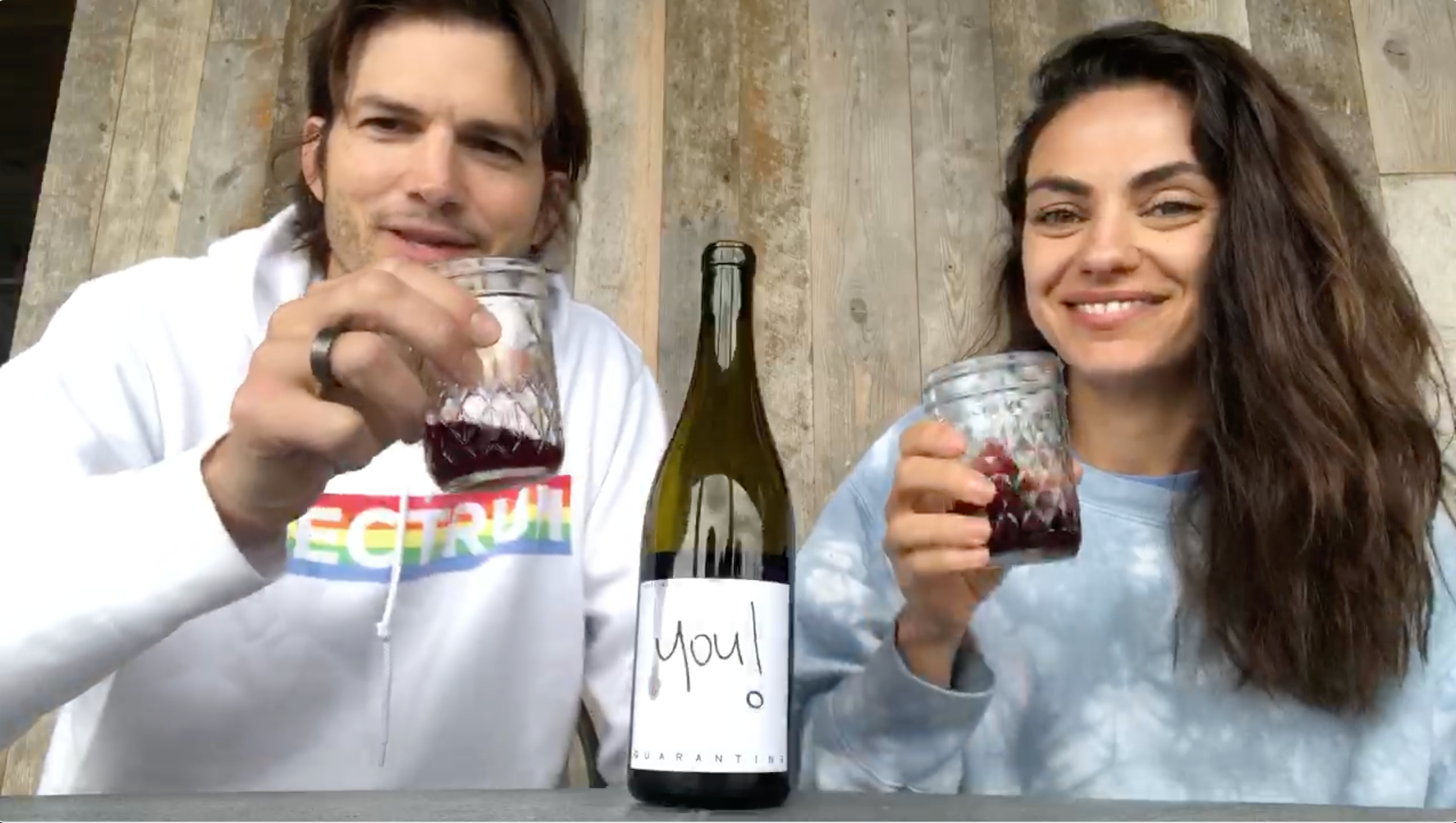 Quarantine is back from the vault! 2020 (and 2021) was a year we certainly all remember for many reasons.  But one of the best things to come from it was YOU, the NP community, raising $1 Million Dollars for four great causes.  We have pulled a limited number of bottles of Quarantine Pinot Noir from our library and are releasing it today for a limited time (or until it's gone!) 
You know we love Oregon Pinot Noir. The only thing better than Oregon Pinot Noir is Oregon Pinot Noir that has raised $1 million dollars and been resting for 3 years. Very limited number of bottles left. Get yours while you can. 
#Here's the  original posting as it was then....
This wine's story: Nocking Point co-founder Andrew Harding got a call from his friend Ashton because Mila had an idea to create a QUARANTINE-themed wine that could be used to raise proceeds for multiple COVID-19 response efforts that she, Ashton, and several friends were putting their efforts into.

The NP team obviously loved the idea and instantly sprang into action on sourcing the best available blends possible and dug right into bringing the Kutcher's label design and creative vision to life. One virtual blind wine tasting session over Facetime with Jen, Drew, Mila, and Ashton (Stephen and Cass were quarantined in Palm Springs and couldn't get to the wine!) plus a handful of design concepts later, and their "QUARANTINE" wine idea was set to become a reality. They unanimously landed on a beautiful Oregon Pinot Noir with an interactive label that they're all super proud to share with everyone.

100% of the profits from this wine go to the charities listed below who are all doing critical and incredible work during these unprecedented times. We hope that you enjoy this wine as much as we do and we can't thank you enough for your support!

Wines with impact: In addition to the profits from your purchase going to these great causes, you can take action by spreading the word and getting even more people involved. The front label of this wine is meant to be written on by YOU. Crack open a bottle of this wine, enjoy a virtual happy hour with a friend or loved one, and write (or draw!) who you're toasting to from the comfort of your own home. 


We'd like to thank: A very special thanks goes out to Sarah Cabot and the Battle Creek Vineyards team for their quick work on helping us pull this incredible Pinot Noir together on late notice. You guys always come through for us!

Another huge thank you goes out to Stephan at Trysk Print Solutions in Seattle for putting us at the top of his schedule and making this happen under such a quick turnaround too!

Finally, thank you to the Kutchers for coming up with this fantastic idea that we are incredibly proud to be part of. You guys never miss an opportunity to make a giant impact by helping causes in need that continue to make the world a better place.
Check out the original video! 
Send as a gift.
Gifting? We got you.
Gift your friends & family what they really want: Wine, Coffee & Nocking Point goodies with a custom gift message, wrapped in tissue paper.

Just click the "Add A Free Gift Message" button above & craft your custom note!