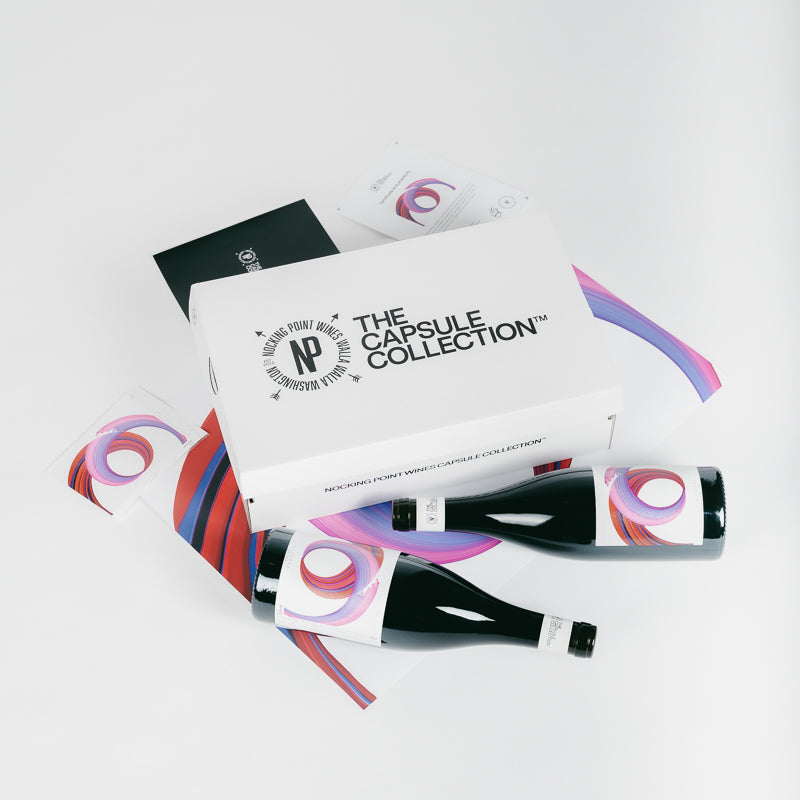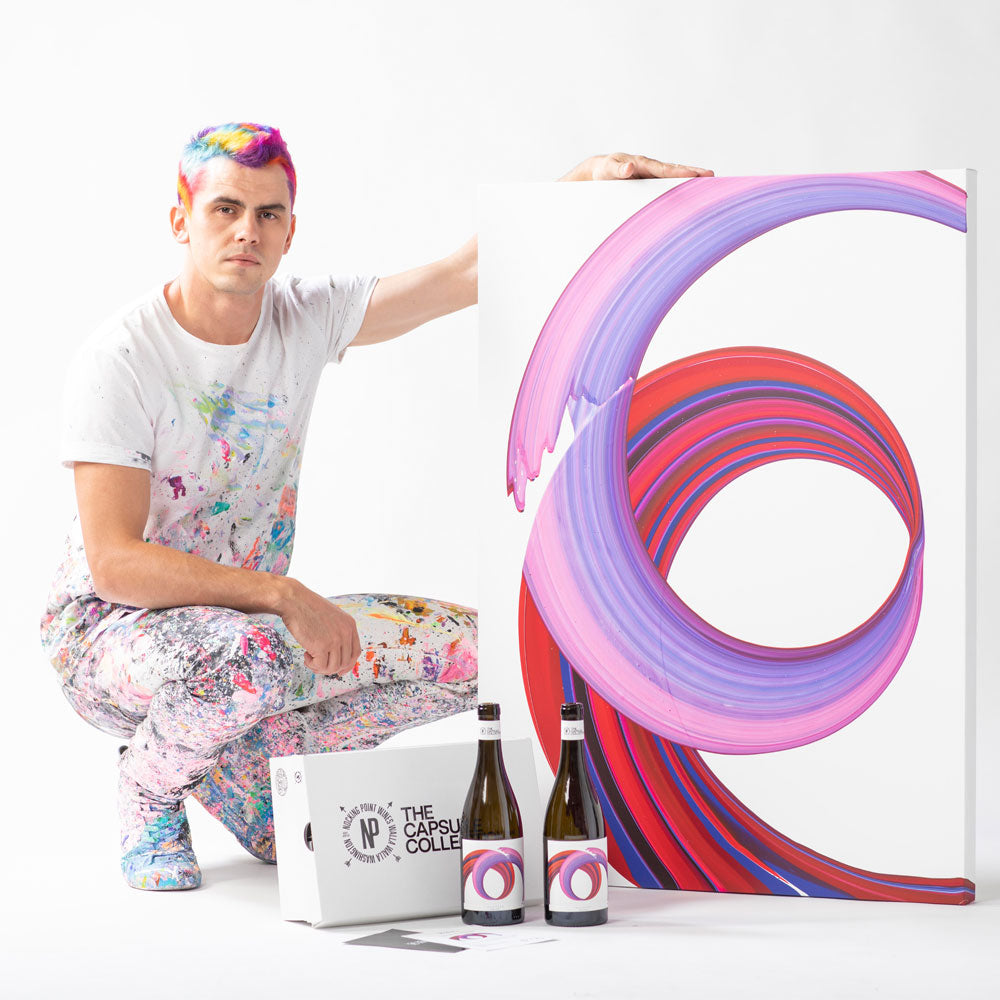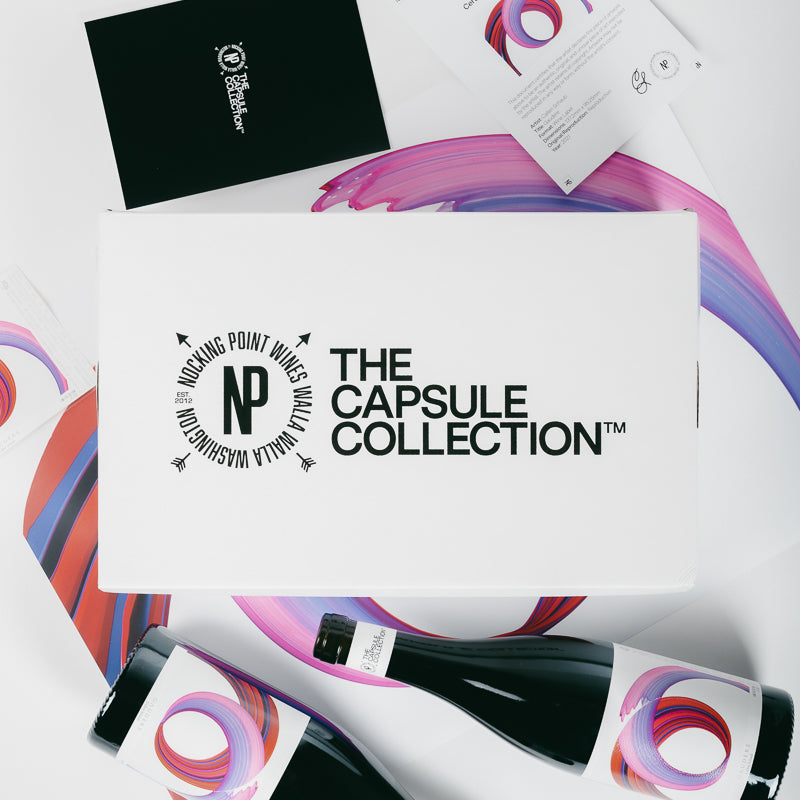 Capsule Collection Pinot Noir by Callen Schaub
Blend Details
Blend: 100% Pinot Noir
Appellation: Willamette Valley, OR
Winemaker: Sean Boyd
Consulting Winemaker: Callen Schaub
Release Date: September 17, 2021
Terms
$8 flat rate shipping on all one-time orders! FREE shipping & 10% off for subscribers. Must be 21 or over to purchase.
Capsule Collection Pinot Noir by Callen Schaub
NOCKING POINT X CALLEN SCHAUB
GAUDERE
Limited to only 500 capsules, Montreal-based abstract artist Callen Schaub selected a Pinot Noir from Willamette Valley, OR. He named the wine Gaudère, a term that comes from the Latin verb meaning to rejoice or take pleasure in, with label art reflecting the artist's signature method. 

A UNIQUE EXPERIENCE
WINE + ART
THE CAPSULE COLLECTION™ is a first-of-its-kind wine + art experience created only by Nocking Point Wines. There are TWO WAYS to shop for your exc CALLEN SCHAUB CAPSULE:

Wine + artwork capsule: 2 bottles of numbered, limited-edition wine in the official capsule box plus a signed, limited-edition print of the label art work (Limited to 50 prints available) 

Wine capsule: Get 2 bottles of this limited-edition, ultra-premium, numbered wine in the official capsule collection box.

Each capsule collection box includes a certificate of authenticity, extra label print, and two individually numbered 1/1000 bottles of Pinot Noir.