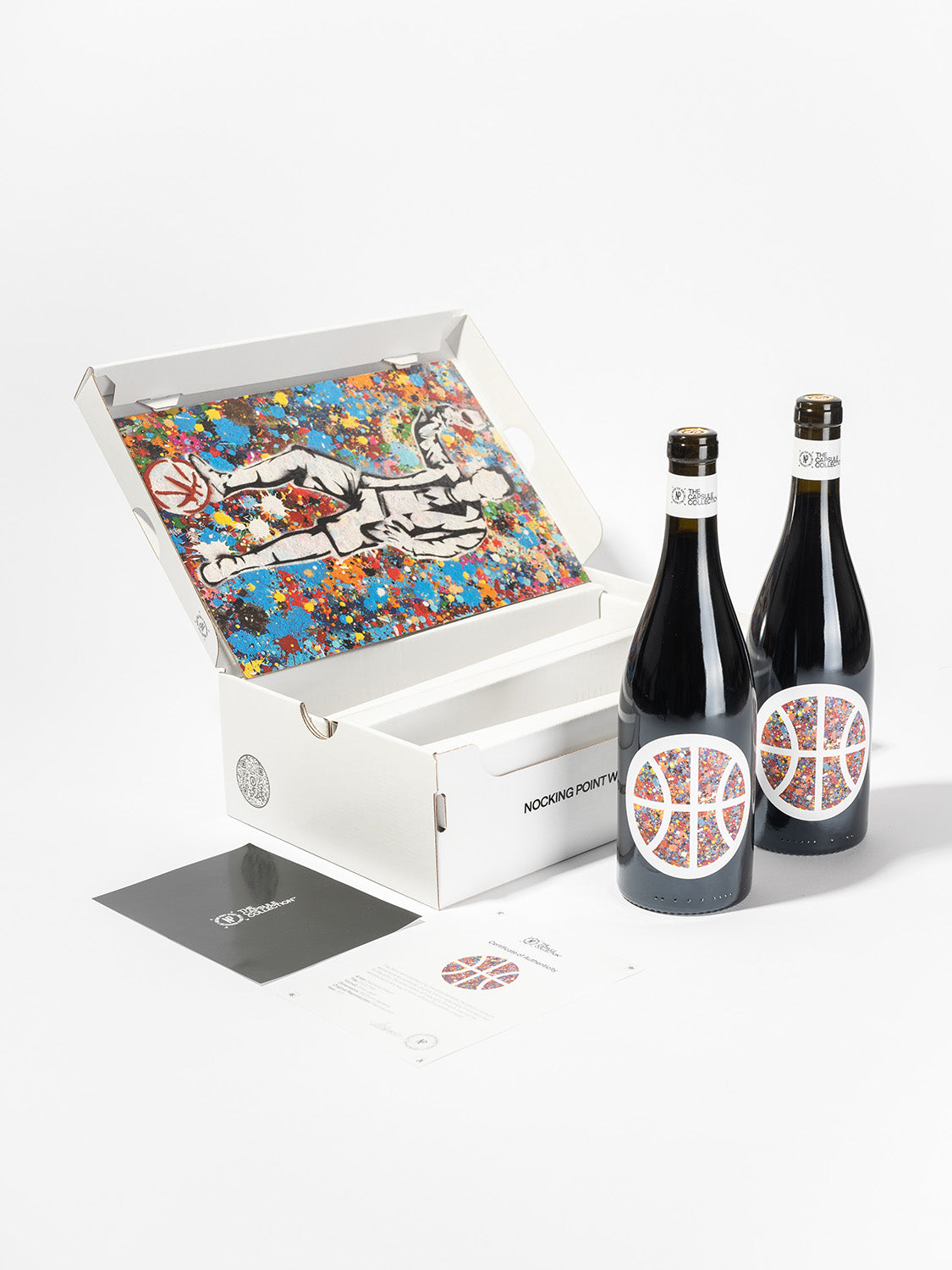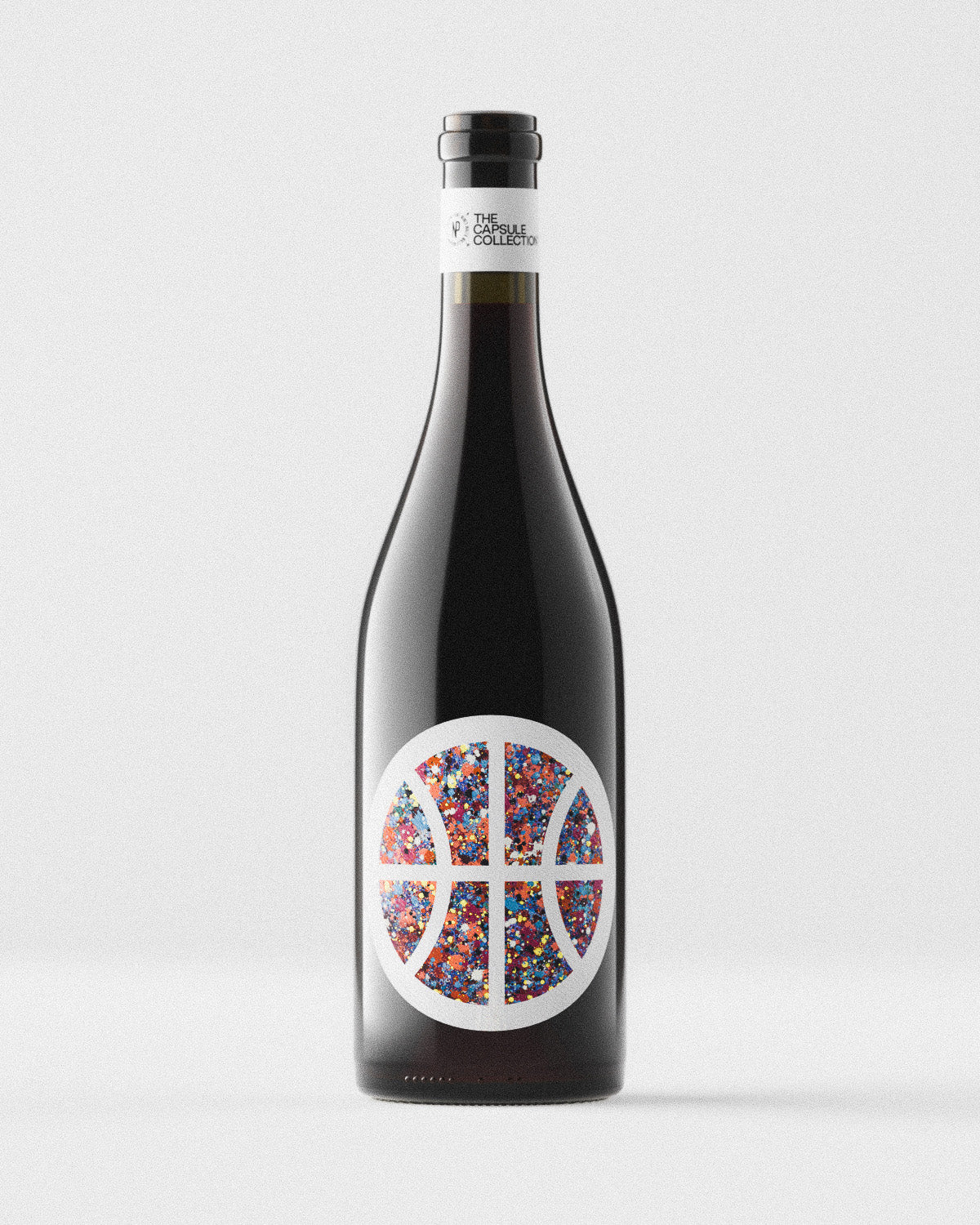 The Desmond Mason Capsule
Your capsule also includes an exclusive, limited edition NFT from Nocking Point x Desmond Mason.
Description
EACH CAPSULE INCLUDES:
 Two bottles of "EVOLTRA"  red wine, a limited edition Grenache blend curated by Desmond Mason himself. Your wine will be packaged inside the exclusive CAPSULE COLLECTION™ collector's edition box which also includes one extra label print straight off the roll, and a certificate of authenticity. 


*Wallet info will be collected after purchase and NFTs will be air dropped to you at a future date. 
Blend Details
Blend: 75% Grenache 25% Syrah
Appellation: Washington State
Winemaker: Sean Boyd
Consulting Winemaker: Desmond Mason
Release Date: 2/22/22
Terms
$8 flat rate shipping on all one-time orders! FREE U.S. shipping & 10% off for members. Must be 21 or over to purchase alcohol.
The Desmond Mason Capsule
ARTrepreneur, International Artist, NBA Slam Dunk Champion & wine collector, Desmond Mason works in acrylic, watercolor, oil, ceramics, and copper etchings along with many other mediums...and now ultra-premium wine labels.
EVOLTRA
"EVOLTRA" - (ART LOVE spelled backward) a blend of 75% Grenache and 25% Syrah created by NBA Slam Dunk Champion Desmond Mason, has arrived, featuring original artwork by Dez himself.
"I love wine and have been a collector and connoisseur since the age of 24, but this has been a dream of mine since having my first glass of wine. I creatively designed my labeling of my wine, blended, named and it is now being bottled for the release of my FIRST big red wine! It's so good and I loved being involved and having creative freedom to create this SMALL LIMITED BATCH! Level up!" - Desmond Mason
TREAT YOURSELF
Club Memberships
3 clubs, endless perks. Get incredible quality & consistent surprises delivered directly to your door: monthly or quarterly... the choice is yours.

10% off + Free Shipping
Free Access to Events
First Access to Releases
VIP Treatment & Much More

This community is one likes no other.
Become a member & see for yourself.
Only 10k Memberships Made
You May Also Dig These...