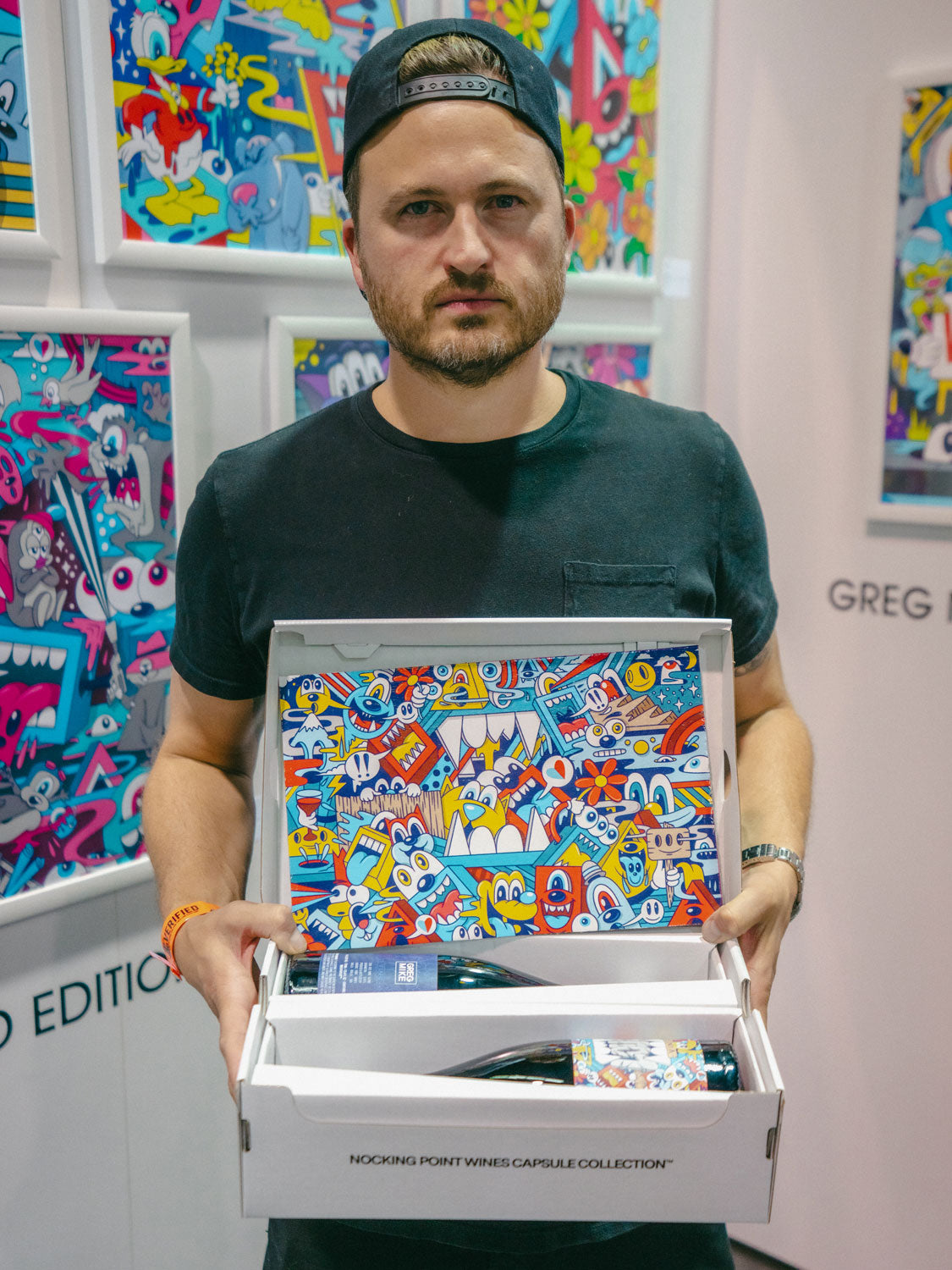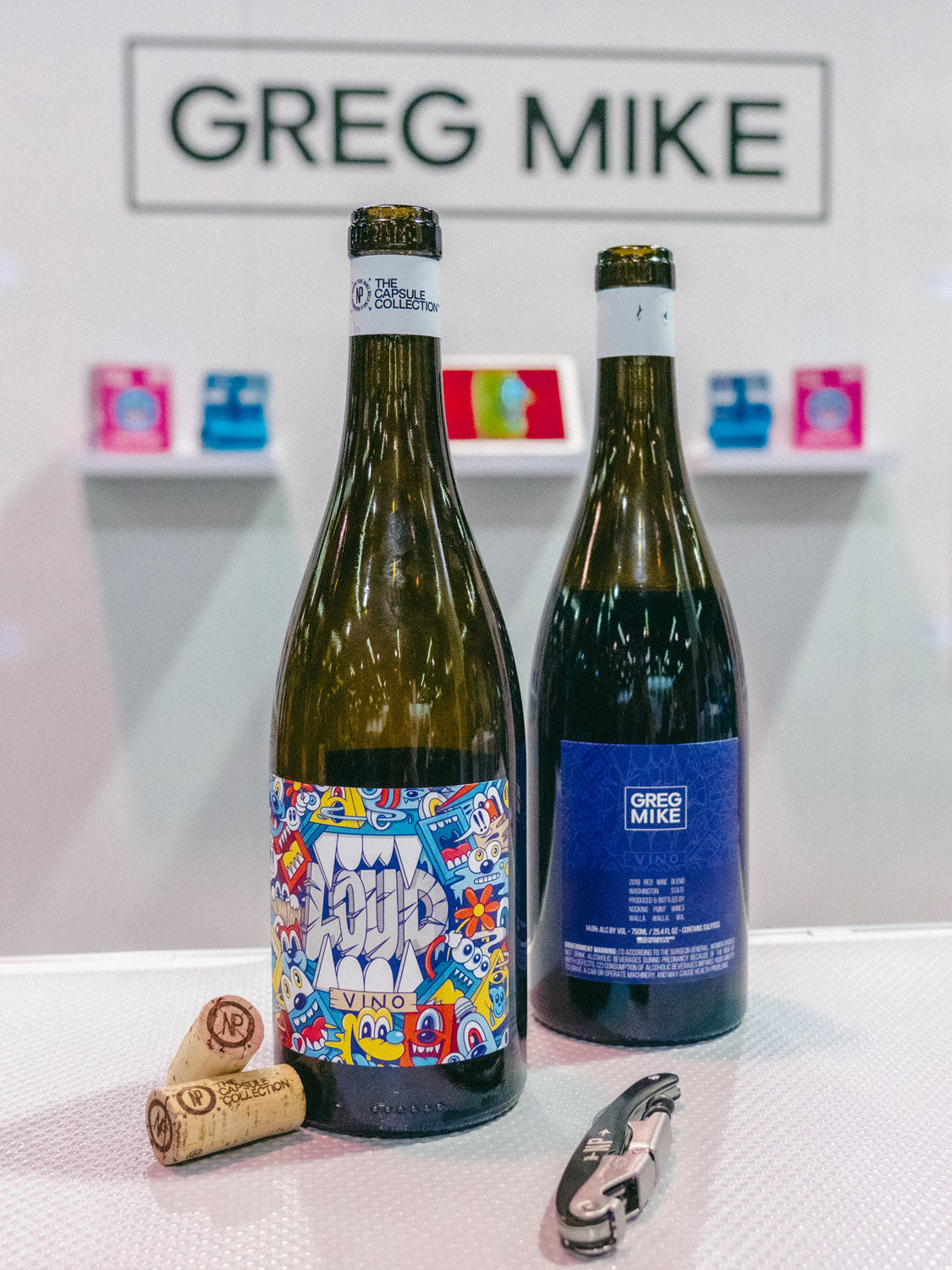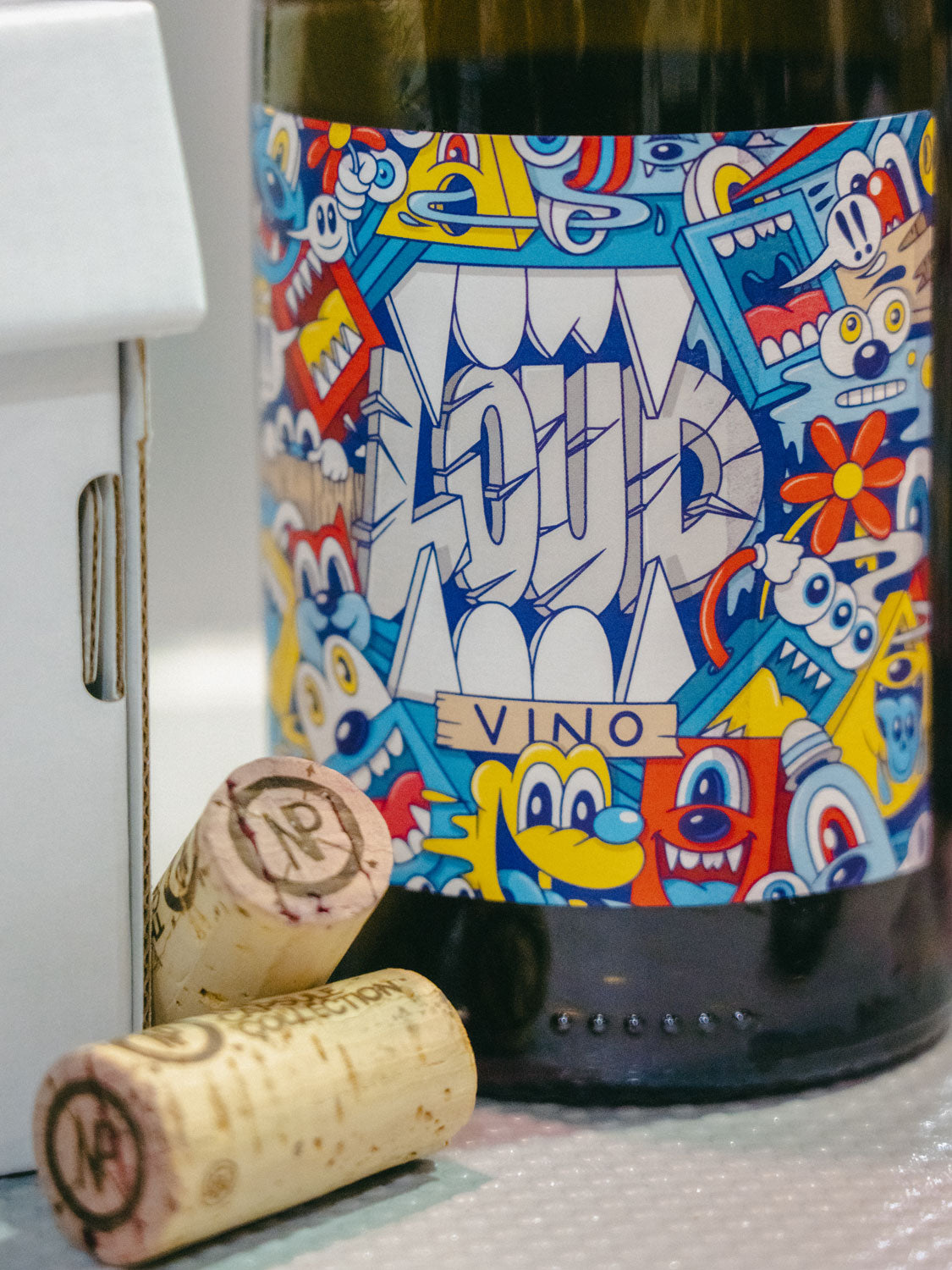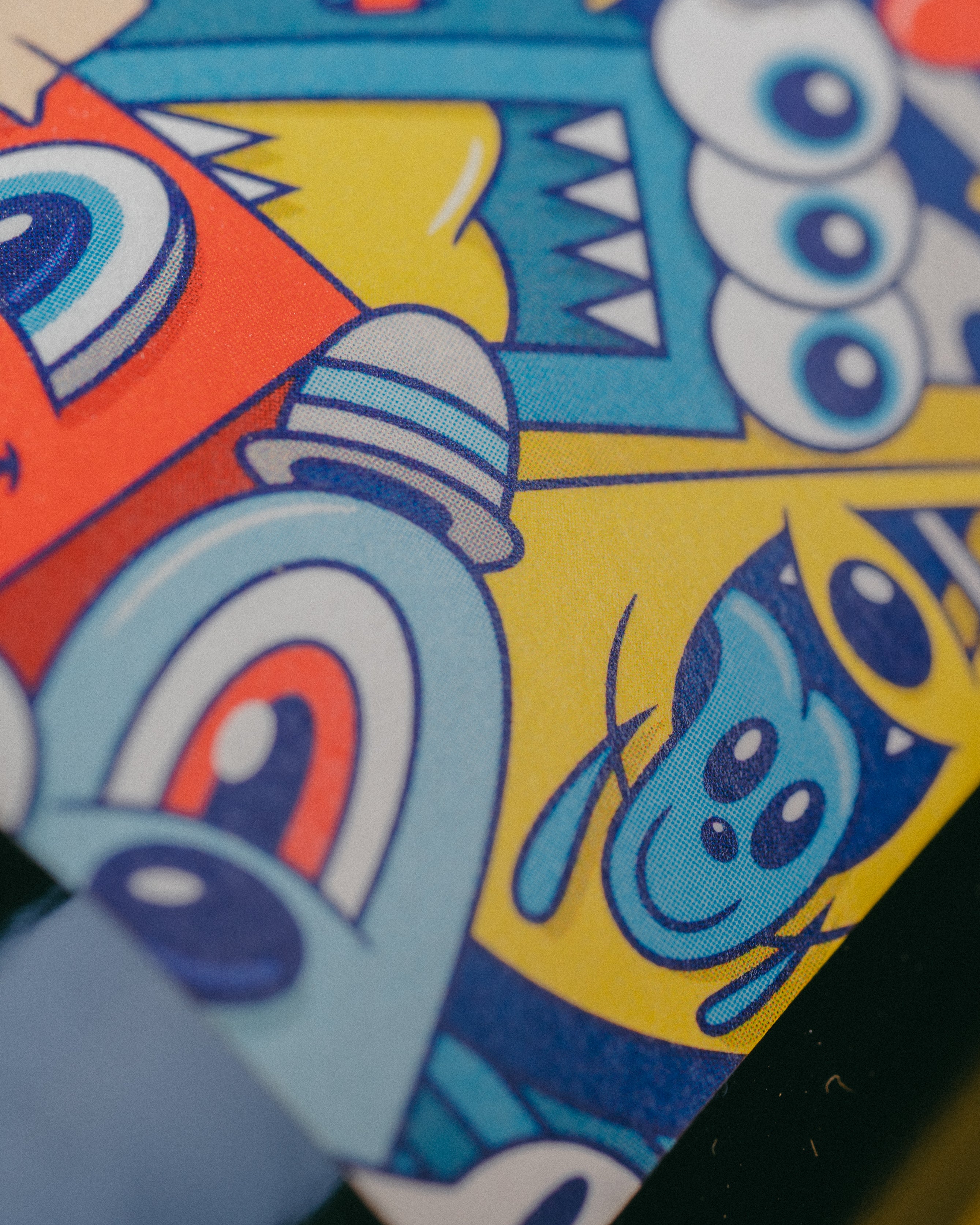 The "Loud Vino" Capsule by Greg Mike
Description
EACH CAPSULE INCLUDES:
 Two bottles of "LOUD VINO" wine, a limited edition red blend curated by Greg Mike himself. Your wine will be packaged inside the exclusive CAPSULE COLLECTION™ collector's edition box which also includes one extra label print straight off the roll, and a certificate of authenticity.

"I named it LOUD because everything I do is LOUD."
- Greg Mike -
Check Out The Video From DesignerCon
The "Loud Vino" Capsule by Greg Mike
NOCKING POINT X GREG MIKE
LOUD VINO
Limited to only 500 capsules, The Greg Mike Capsule is the second release from The Capsule Collection™. Featuring a delicious blend of Grenache & Syrah selected by Greg Mike himself, Loud Vino lives up to the name! Featuring an original piece of artwork on the label, these collectors edition bottles are a pure statement piece!
A UNIQUE EXPERIENCE FOR COLLECTORS
WINE + ART
THE CAPSULE COLLECTION™ is a first-of-its-kind wine + art experience created only by Nocking Point Wines. Each Capsule features two bottles of ultra premium limited-edition wine (1000 bottles) in the official capsule box plus an extra label straight from the roll, and a certificate of authenticity.