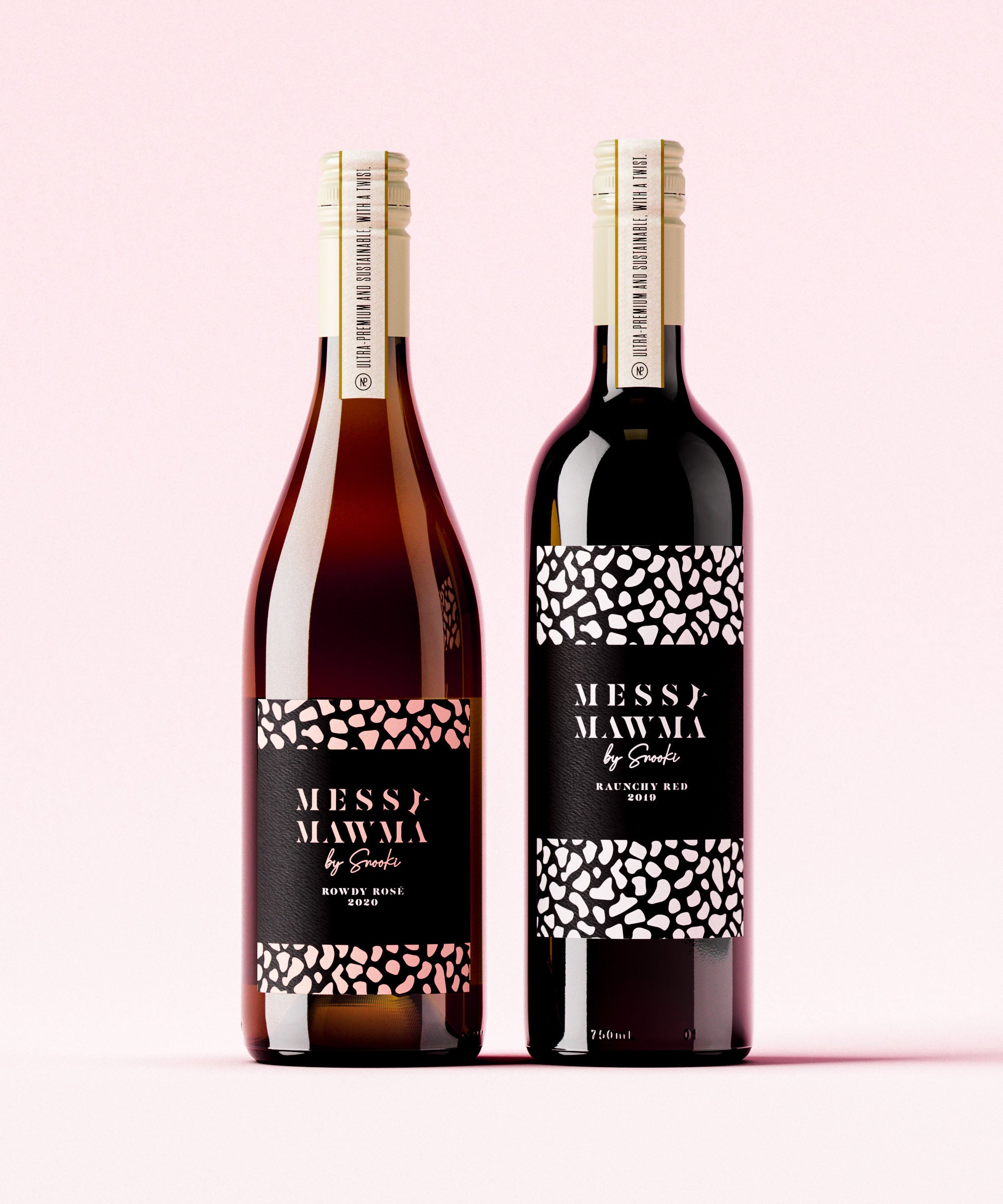 Messy Mawma Duo by: Snooki
Sip on something special with the Messy Mawma Duo! This two-pack features a bottle of Raunchy Red and a bottle of Rowdy Rosé, so you can really get the party started. So open these partners-in-crime up, crank up the music, and get ready to get messy!
This wine is produced, bottled, sold, and fulfilled by Nocking Point Wines, Walla Walla, WA. Must be 21+ to purchase alcohol. ID & signature required upon delivery. 
Messy Mawma Duo by: Snooki
EACH SHIPMENT INCLUDE 1 BOTTLE OF EACH:
RAUNCHY RED
2019 Red Blend:
Blend: Merlot | Cab Franc | Malbec
Appellation: Washington State
Notes:  Blackberry, black cherry, plum, vanilla.
Palate: Medium-bodied, floral with fine tannins.
Taste Like: This one tastests fresh and lively with a long and smooth finished capped off with a hint of oak and spice. 

About the wine: You'll love the deep, rich color that is a blend of ruby and garnet. You'll want to pair this one with hearty meat dishes includeing  steak, lamb, and roasted vegetables. 
SHOP RED
ROWDY ROSÉ
Blend: 2020 Grenache | Syrah | Mourvèdre
Appellation: Washington State
Notes: Fruit-forward, floral notes, strawberry
Palate: Easy-drinking, lean/high acidity, juicy red fruits
Taste Like: A great time after a long day!
About the wine: This Rosé is made using the direct to press method. Grapes are kept cold during and after picking until taken straight to the press where the pale pink juice is separated from the grape skins. Cold fermentation from there helps to retain the delicate fruit and floral aromas in the wine, and the end result is a light, lean, and refreshing Rosé from USA TODAY's #1 ranked wine region two years running. 
SHOP ROSÉ