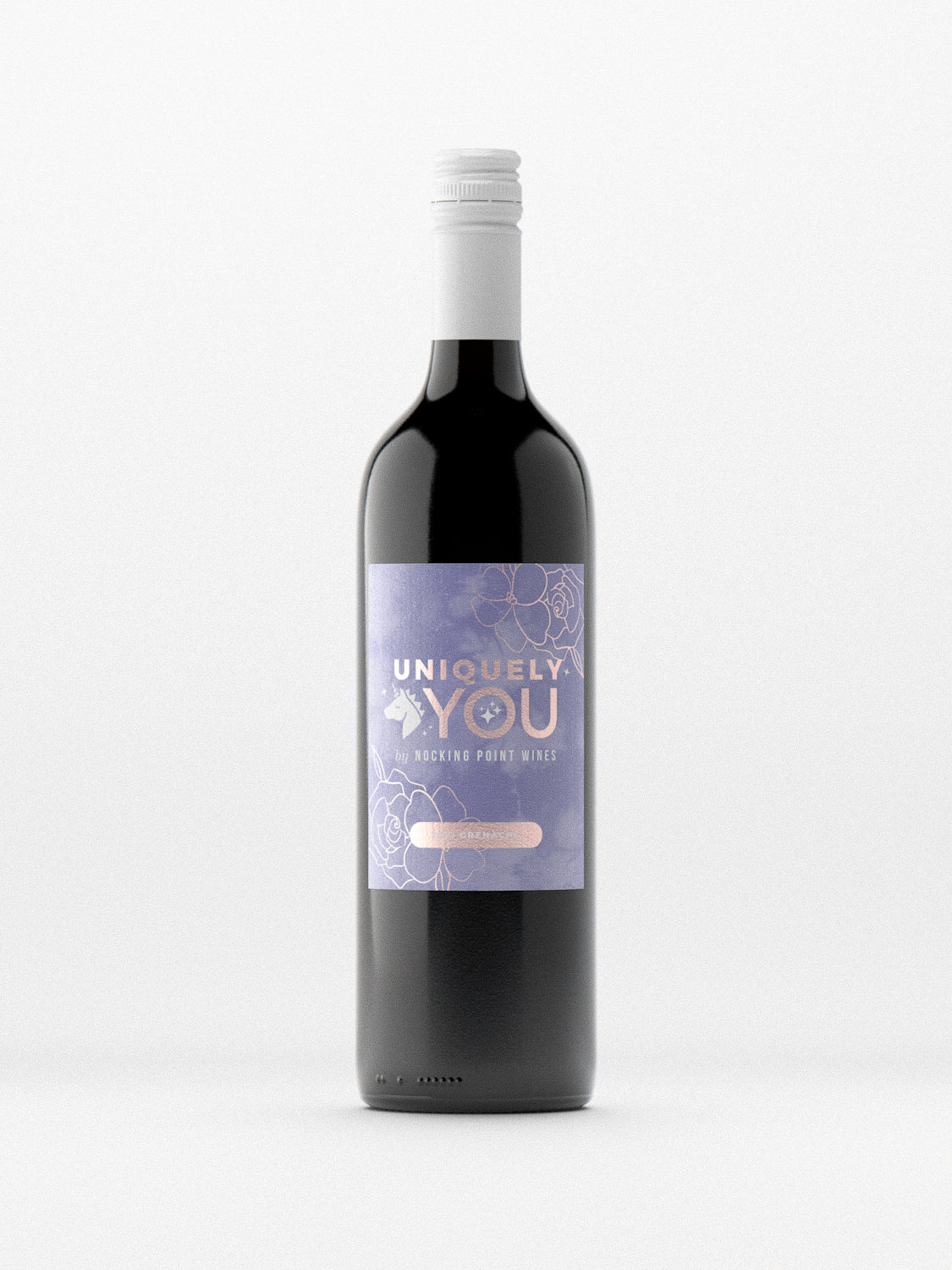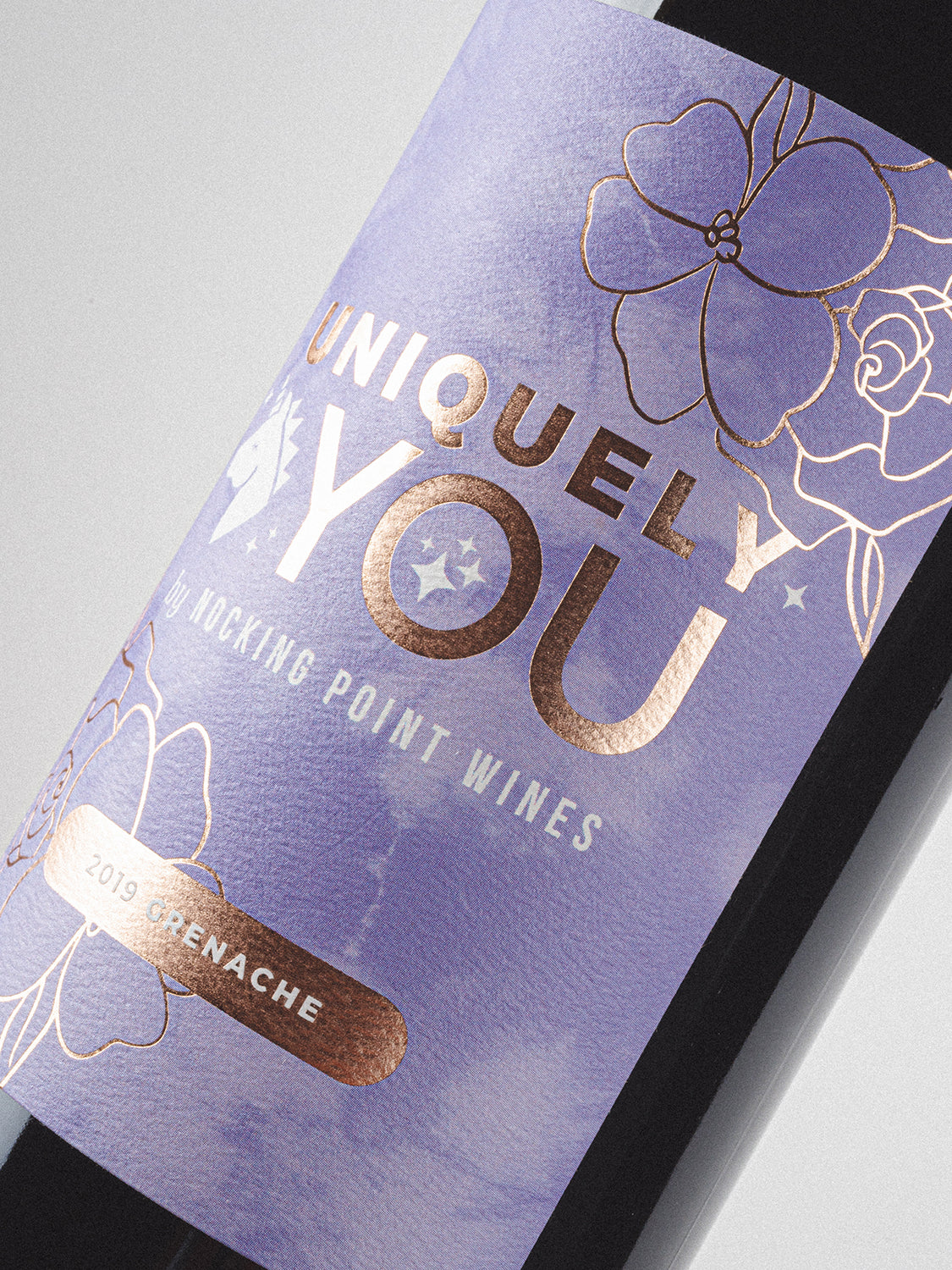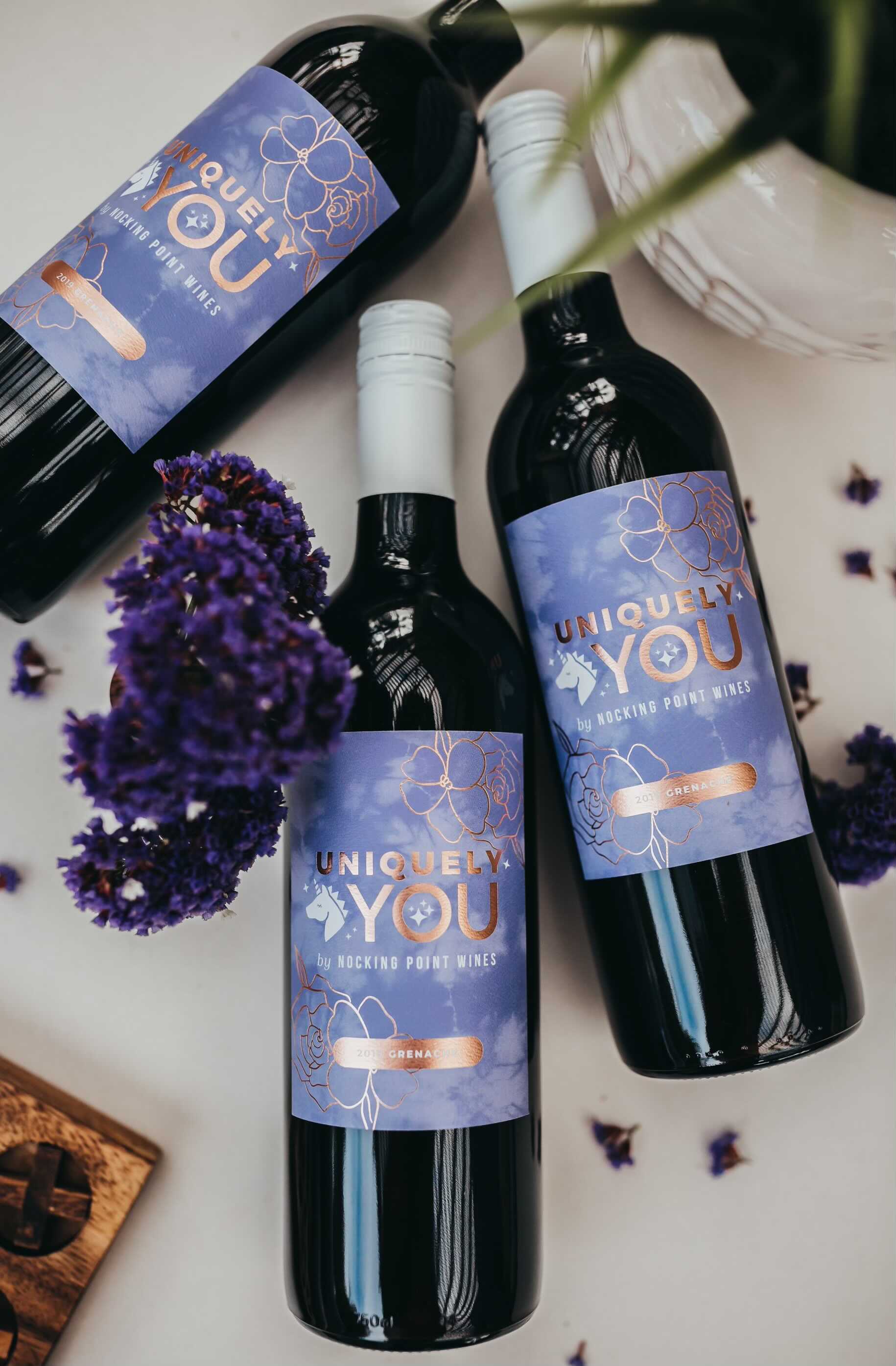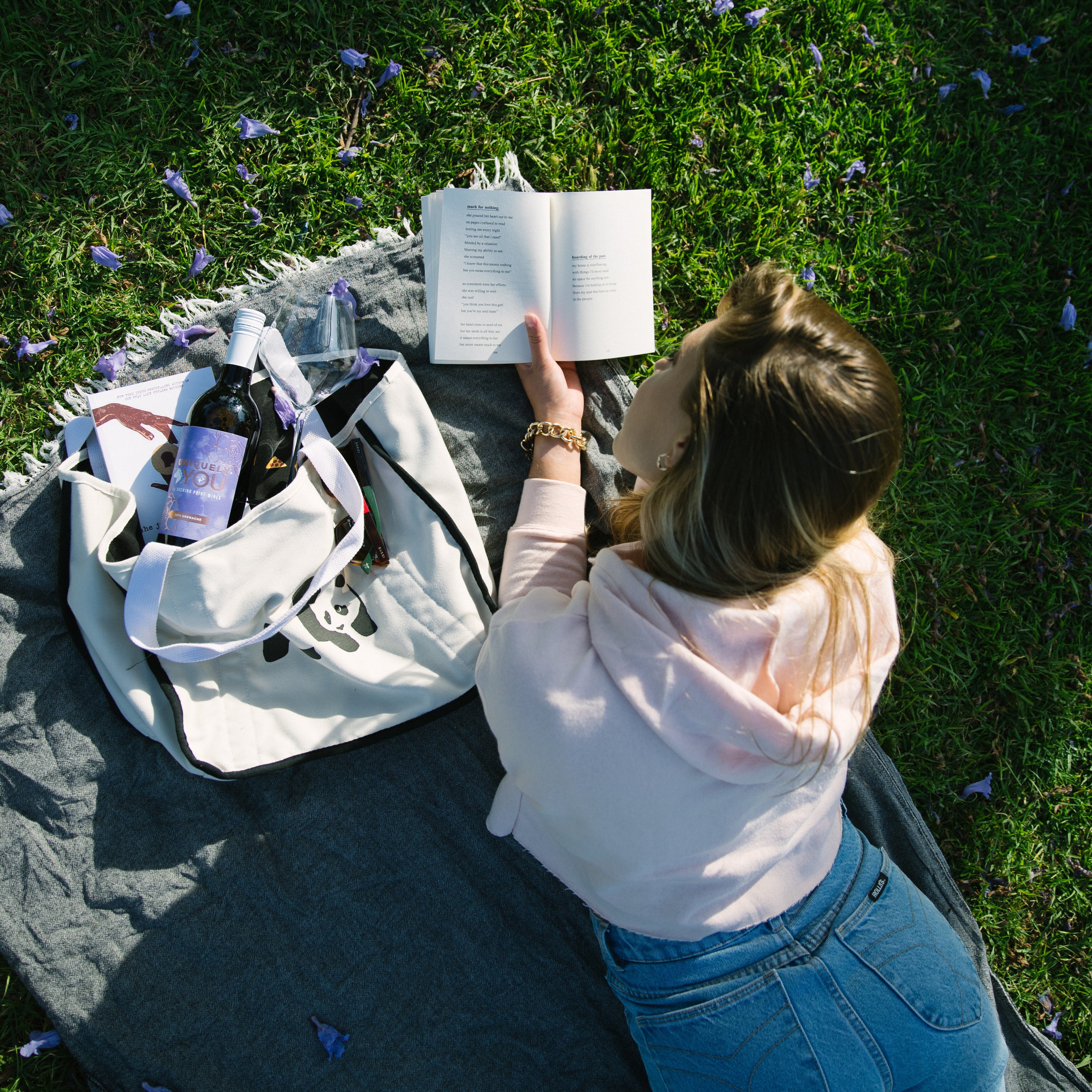 2019 "UniquelyYou" Grenache
This wine's story:
Our friends at Uniquely You create healthy, easy, and enjoyable natural solutions to help YOU feel your best and reach your nutritional goals. So how does wine fit into wellness? We all believe that life is all about balance.

Some days you have a drink with friends, other days you take your vitamins. It's what makes you uniquely YOU :) We know you'll love this 100% GrenacheRed Wine. It's perfect for a backyard BBQ or a picnic in the park.

This one pairs well with just about anything (including Apple Cider Vinegar Gummies). Enjoy!


Consulting Winemaker: Uniquely You
Original Label Art By: Uniquely You


Share your bottles on social:
@UniquelyYou | @NockingPoint | #UniquelyYou | #NockingPoint
Because drinking for a good cause is extra delicious.
Wines With Impact
Impact is what's important and we put our wines where are mouths are to make sure what we do matters. Our Wines With Impact collection has helped us donate over $2M over the years and we aren't stopping! This collection will continue to allow us to make a positive impact through WINE.
Meet the collection
What's Everyone Else Shopping?
Treat Yourself
Club Memberships
3 clubs, endless perks. Get incredible quality & consistent surprises delivered directly to your door: monthly or quarterly... the choice is yours.

10% off + Free Shipping
Free Access to Events
First Access to Releases
VIP Treatment & Much More

This community is one likes no other.
Become a member & see for yourself.
Only 10k Memberships Made