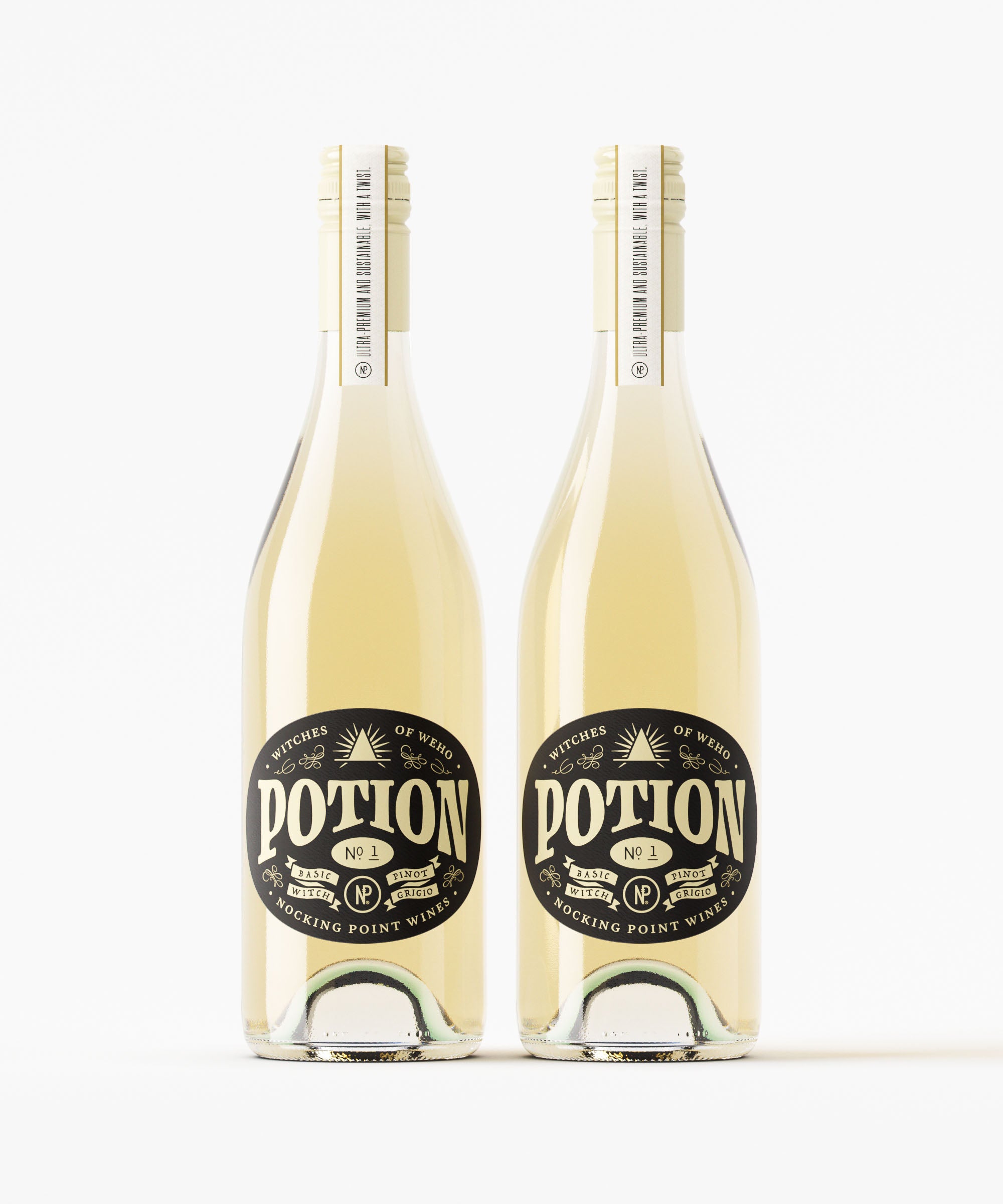 "Potion No. 1" Pinot Grigio by Katie Maloney & Kristen Doute
Potion No. 1 is back! We've teamed up once again with Katie Maloney & Kristen Doute to bring you Basic Witch "Potion No. 1" Pinot Grigio!  Spring is Pinot Grigio season and this one stands above the rest with its secret ingredient: The tears of your exes! 
The Pinot Grigio:
Blend: 100% Pinot Grigio
Appellation: Washington State
Notes: Subtle notes of white peach & lemon zest with a hint of something more elusive lurking in the background.
Palate: Enigmatic character, full-bodied, fine tannins.
Taste Like: A journey into the unknown, as the wine seems to transform with each sip.
About the wine: Overall, this Washington Pinot Grigio is a wine of great intrigue and depth. Its mysterious character makes it a fascinating choice for those seeking a wine that is both complex and captivating.
A portion of the proceeds of each bottle sold will be donated each month to a new cause.  This month we will be donating to: SOSA

"Potion No. 1" Pinot Grigio by Katie Maloney & Kristen Doute
"I'm not sure what i've done to you, but I'll take a Pinot Grigio."
Send as a gift.
Gifting? We got you.
Gift your friends & family what they really want: Wine, Coffee & Nocking Point goodies with a custom gift message, wrapped in tissue paper.

Just click the "Add A Free Gift Message" button above & craft your custom note!