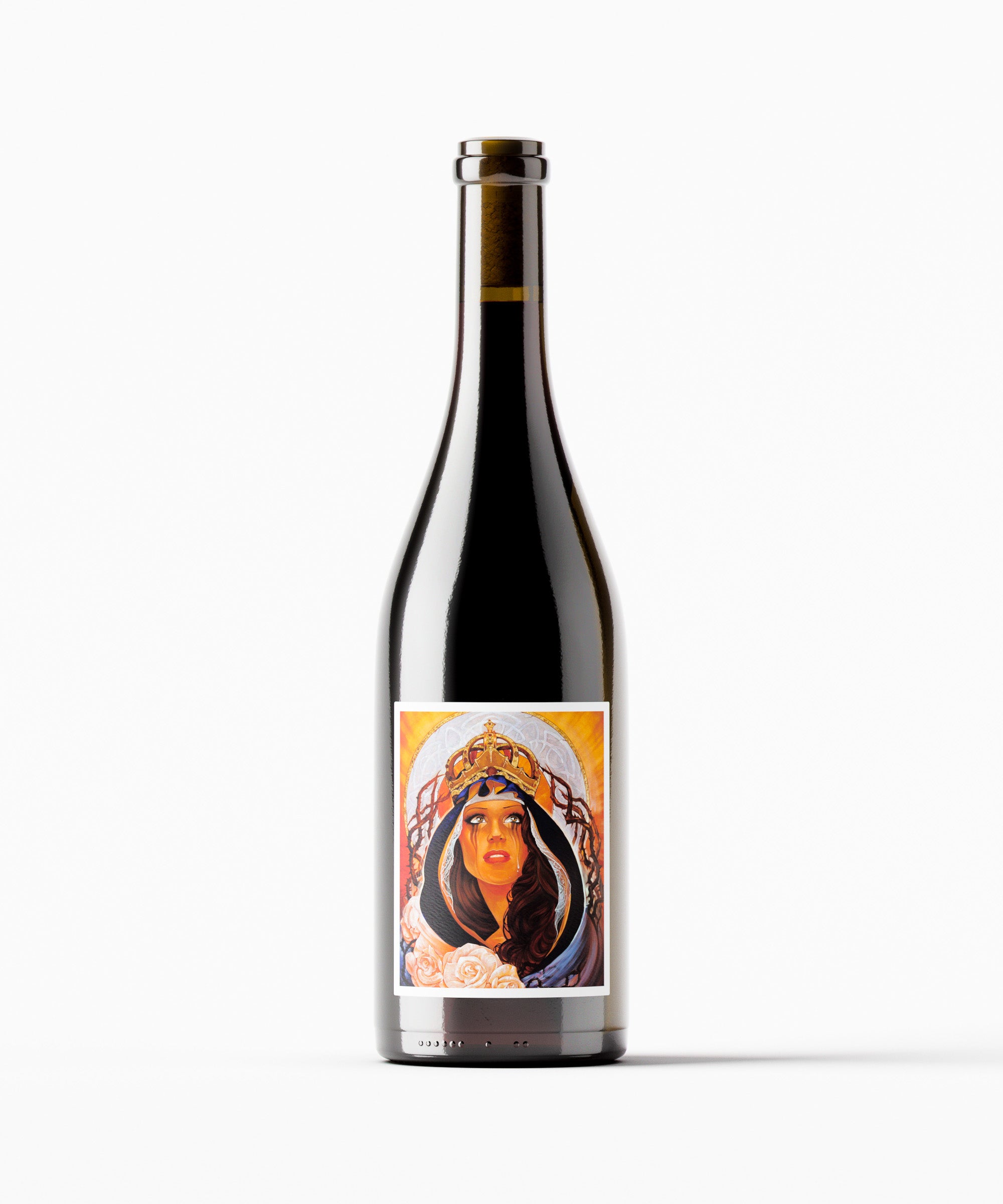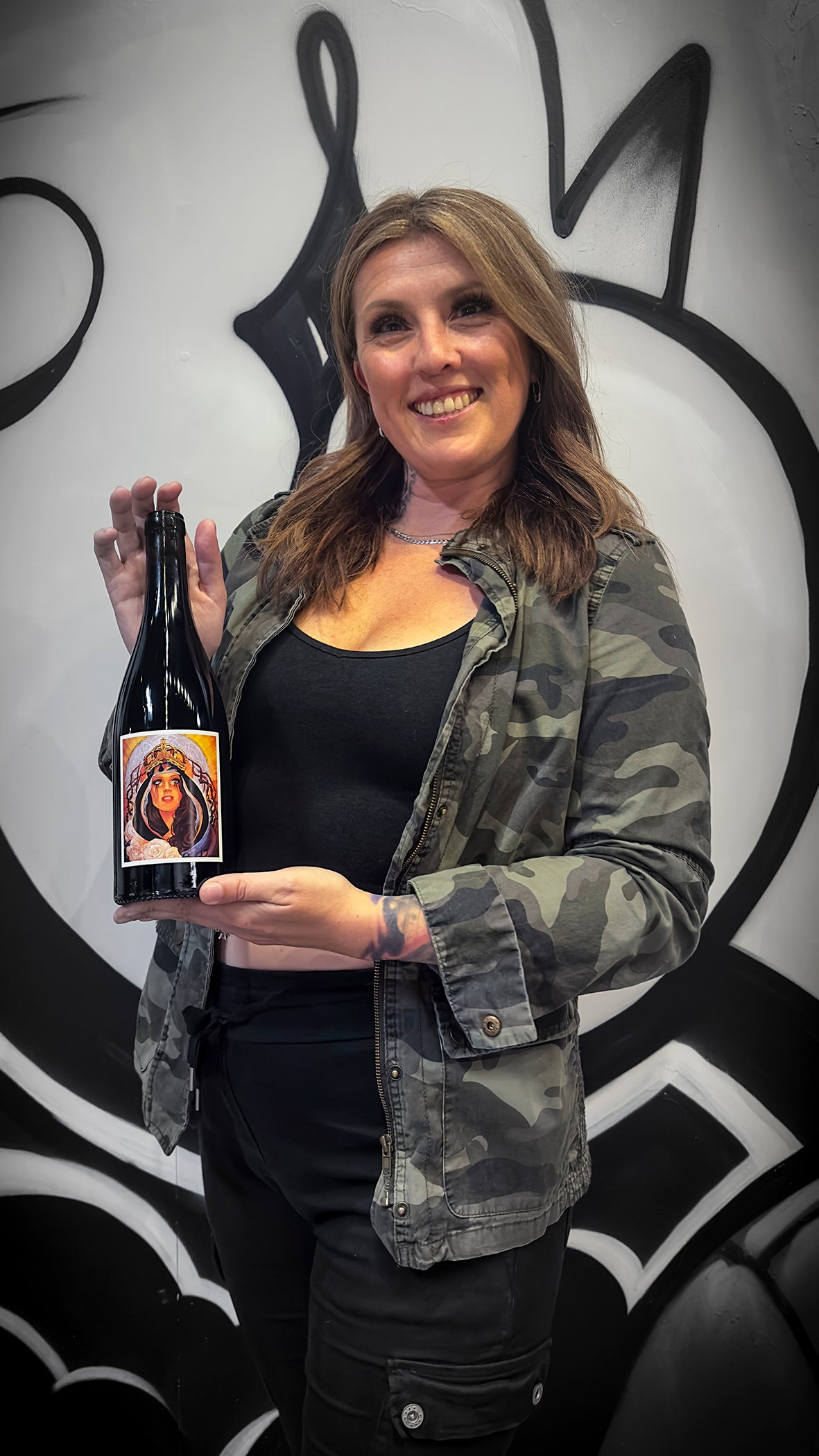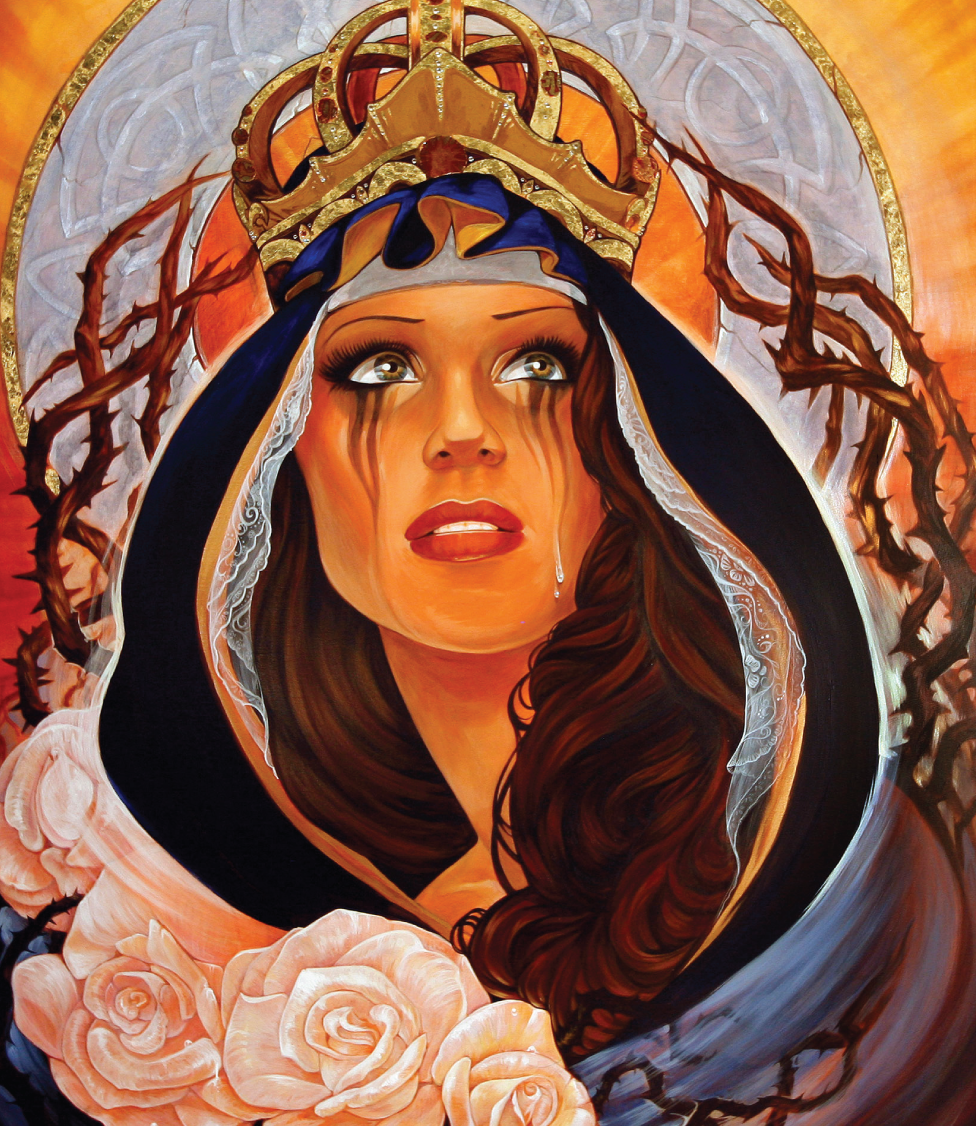 VS Collective: Latisha Wood Pinot Noir
The Vatican Studios Collective 
2019 Pinot Noir featuring original artwork by Latisha Wood

The Pinot Noir:
Blend: 100% Pinot Noir
Appellation: Willamette Valley, OR
Notes:  Red fruit, with hints of strawberry, cherry, and raspberry.
Palate: Bright and juicy, medium-bodied, balanced acidity.
Taste Like: An elegant and versatile wine with a silky texture and smooth tannins that provide a long and lingering finish.

About the wine: Oregon Pinot Noir is the best Pinot Noir in the world, and we can't be swayed otherwise! Pairs well with roasted chicken, mushroom risotto, or soft creamy cheeses! 
VS Collective: Latisha Wood Pinot Noir
VATICAN STUDIOS
LATISHA WOOD
I am from Southern California born and raised. I spent many years in art school and traveling the country prior to becoming a tattoo artist. I am a multi medium artist specializing in fine art, custom motorcycles, custom high heels and fine line tattooing. I have been tattooing for 14 years and I am well known for my fine line black and grey work however I do love working in vibrant colors! My greatest passion for tattooing is my Ink Ministry!  It is the golden thread that moves in every perspective of the art. "The Ink Ministry" is a platform where I create tattoos and all forms of art as a bridge to help lift and restore the spirit of the people who experience it. I am strongly influenced to encourage others to  succeed in life and most importantly find eternal peace. I love spending time outdoors and traveling with my amazing husband, our family and all of our friends! I absolutely love sharing life experiences with everyone I meet! 
"What shall we say about such wonderful things as these? 
If God is for us, who can ever be against us?" 
Romans 8:31 
@LATISHAWOOD ON INSTAGRAM
MORE FROM VATICAN STUDIOS
Send as a gift.
Gifting? We got you.
Gift your friends & family what they really want: Wine, Coffee & Nocking Point goodies with a custom gift message, wrapped in tissue paper.

Just click the "Add A Free Gift Message" button above & craft your custom note!