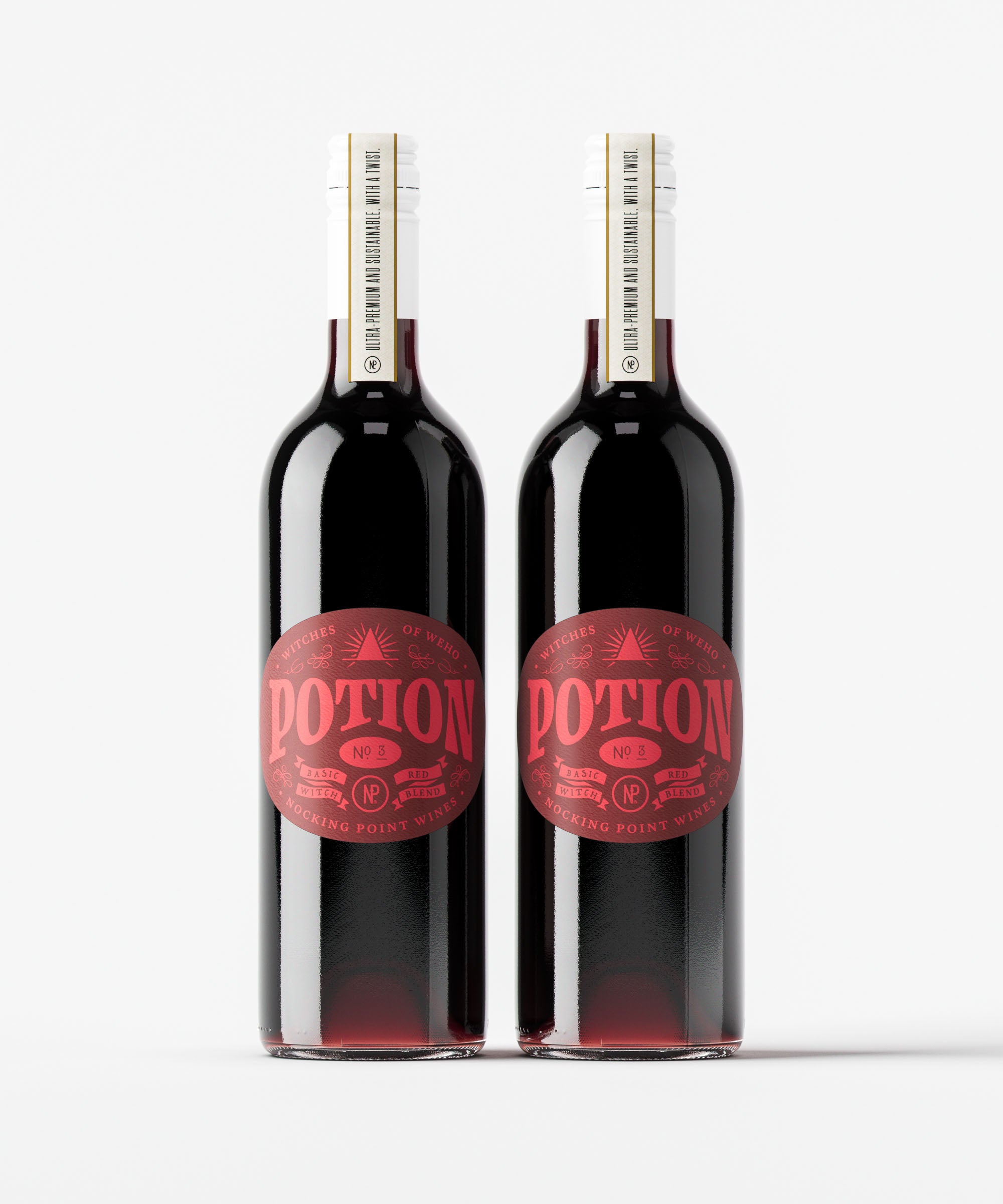 "Potion No. 3" Red Blend by Katie Maloney & Kristen Doute
Introducing Potion No. 3! The latest release from Katie Maloney & Kristen Doute! A summer red that can be enjoyed as is, chilled, and even as an ingredient in your favorite sangria! 
The Wine:
Blend: 67% Cabernet Sauvignon / 33% Syrah
Appellation: Walla Walla, WA
Notes: Enveloped within the depths of shadows lie the complexities of an elixir, an enigma woven with intrigue. Behold, a potion of dark allure, its aromatic tendrils caressing the senses with mystic whispers. A symphony of nocturnal flavors unfolds, with whispers of obsidian berries—blackberry, black currant, and the forbidden dark cherry—dancing upon the palate.
Palate: Within its enchanting depths, the essence of dark fruit reigns supreme—a dance of blackberry, plum, and the enigmatic black cherry. Yet, it is the bewitching embrace of spicy whispers, cloaked in black pepper and cloves, that adds a mystical enchantment to this tantalizing brew.
Pairs well with: Your besties, summer, and a toast to the shame of your enemies!
A portion of the proceeds of each bottle sold will be donated each month to a new cause.  This month we will be donating to: SOSA
"Potion No. 3" Red Blend by Katie Maloney & Kristen Doute
Hints of ripe red fruits and spice, a luscious blend to chill on ice.
MORE FROM THE WITCHES OF WEHO
Send as a gift.
Gifting? We got you.
Gift your friends & family what they really want: Wine, Coffee & Nocking Point goodies with a custom gift message, wrapped in tissue paper.

Just click the "Add A Free Gift Message" button above & craft your custom note!