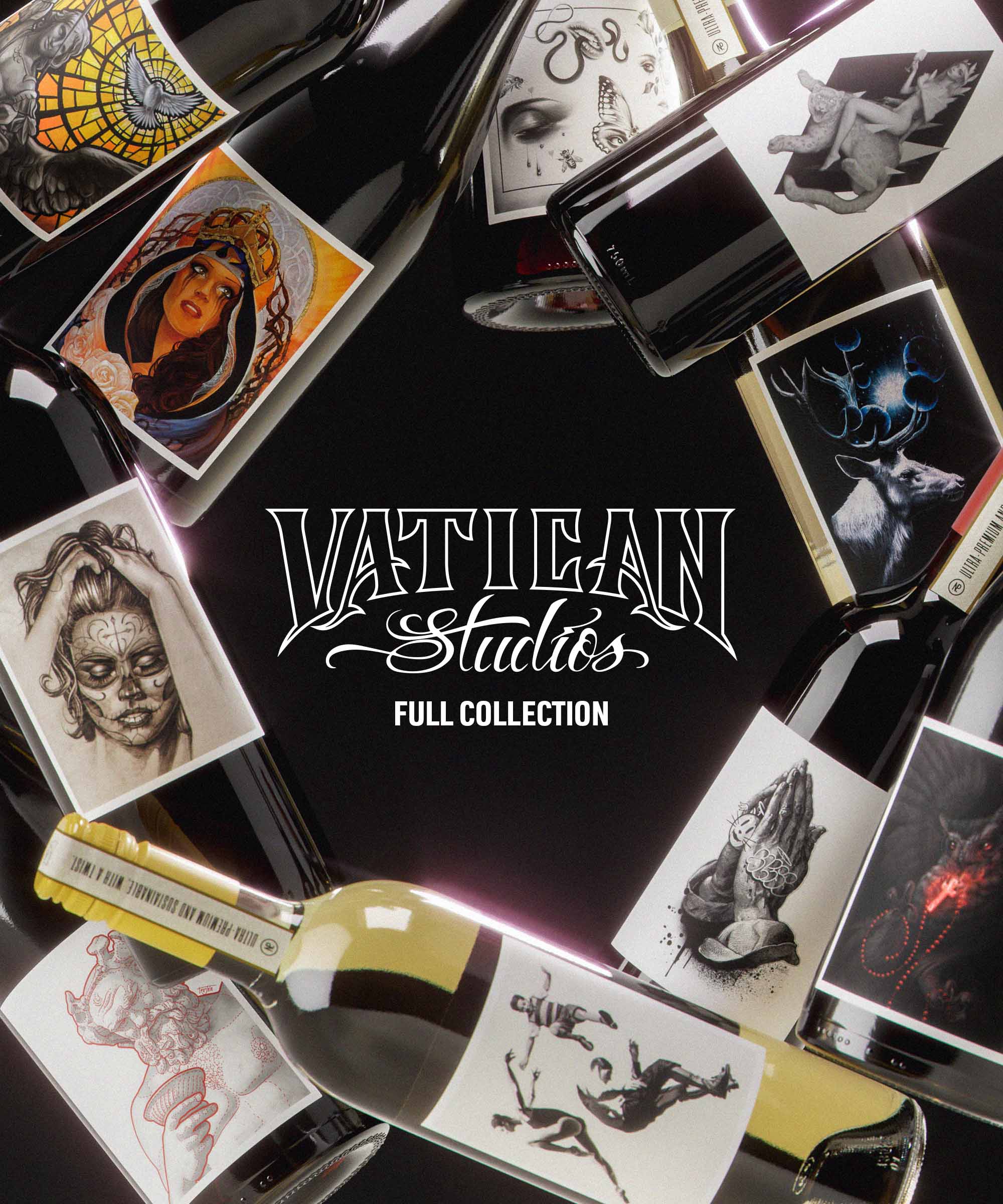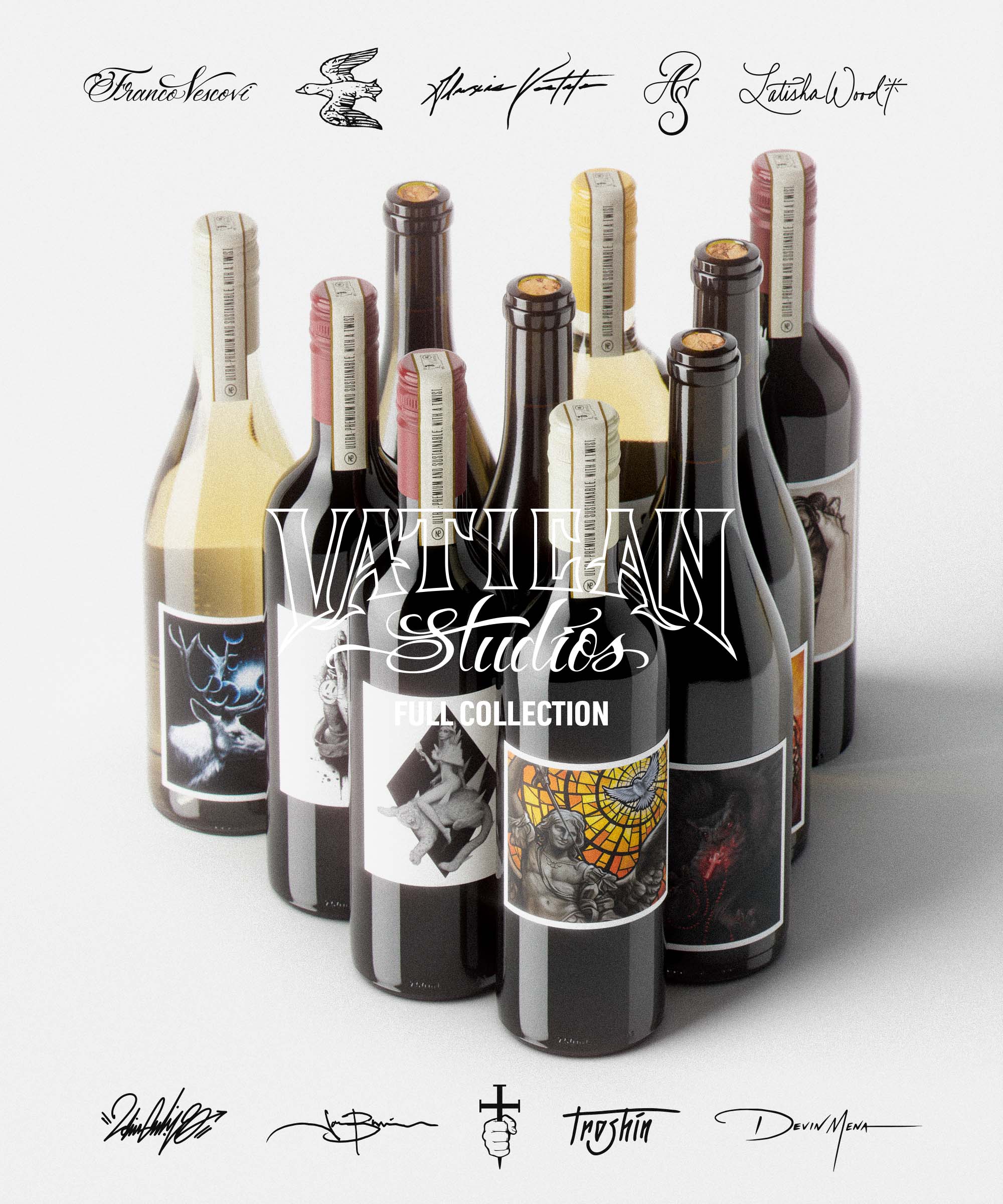 The Vatican Collection: Signed Edition (Limited to 50)
*Limited to 50 Available*
This is the ultimate collectors edition, each box will include 1 bottle of each wine from The Vatican Collection signed by the artist.  You'll receive 10 bottles of premium wine featuring artwork by Franco Vescovi, Alexis Vaatete, Latisha Wood, Dmitry Troshin, Armando Saldana, Denis Tidan, Devin Mena, Alex Sorsa, Zero, and Max Twenty Eight.  Only 50 of each label will be signed. 
*Please allow *4-6 weeks for signed bottles to be shipped. 
The Vatican Collection: Signed Edition (Limited to 50)
VATICAN STUDIOS
THE FULL COLLECTION
In at velit nec quam dapibus maximus ut vel sem. Vestibulum imperdiet accumsan placerat. Pellentesque faucibus velit at vestibulum vulputate. In tristique sagittis tortor vestibulum euismod. Fusce sagittis tincidunt quam tempor tincidunt. Morbi nec posuere urna. Sed placerat tincidunt arcu in efficitur. Nulla sed orci non ante congue egestas. Proin nec maximus urna. Nullam ac viverra neque. Mauris in fermentum metus. Duis finibus nec felis eget sagittis. Pellentesque habitant morbi tristique senectus et netus et malesuada fames ac turpis egestas. Suspendisse fermentum erat quis mi pharetra, id suscipit urna sollicitudin. Fusce ac ipsum leo.

MORE FROM VATICAN STUDIOS
Send as a gift.
Gifting? We got you.
Gift your friends & family what they really want: Wine, Coffee & Nocking Point goodies with a custom gift message, wrapped in tissue paper.

Just click the "Add A Free Gift Message" button above & craft your custom note!