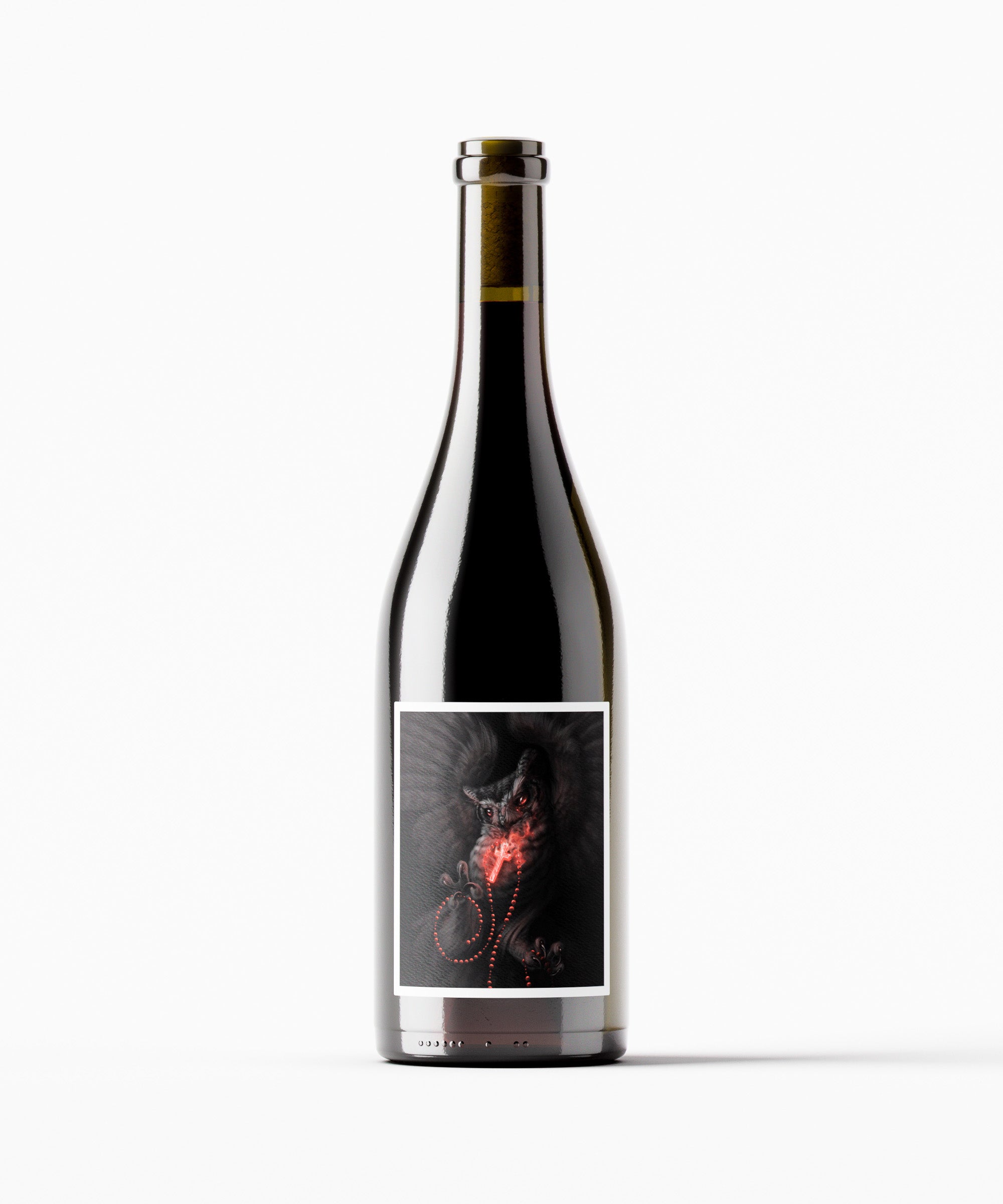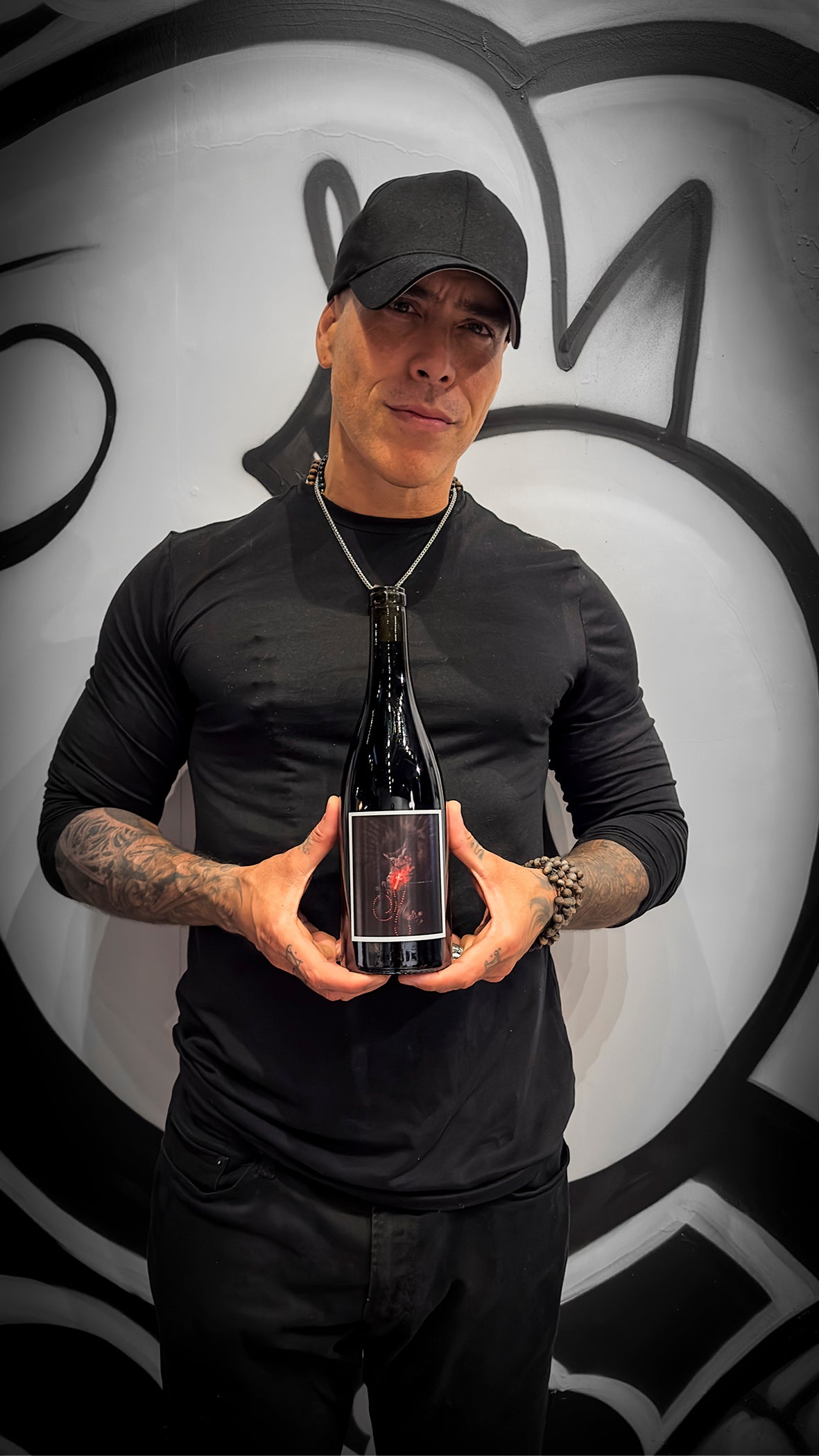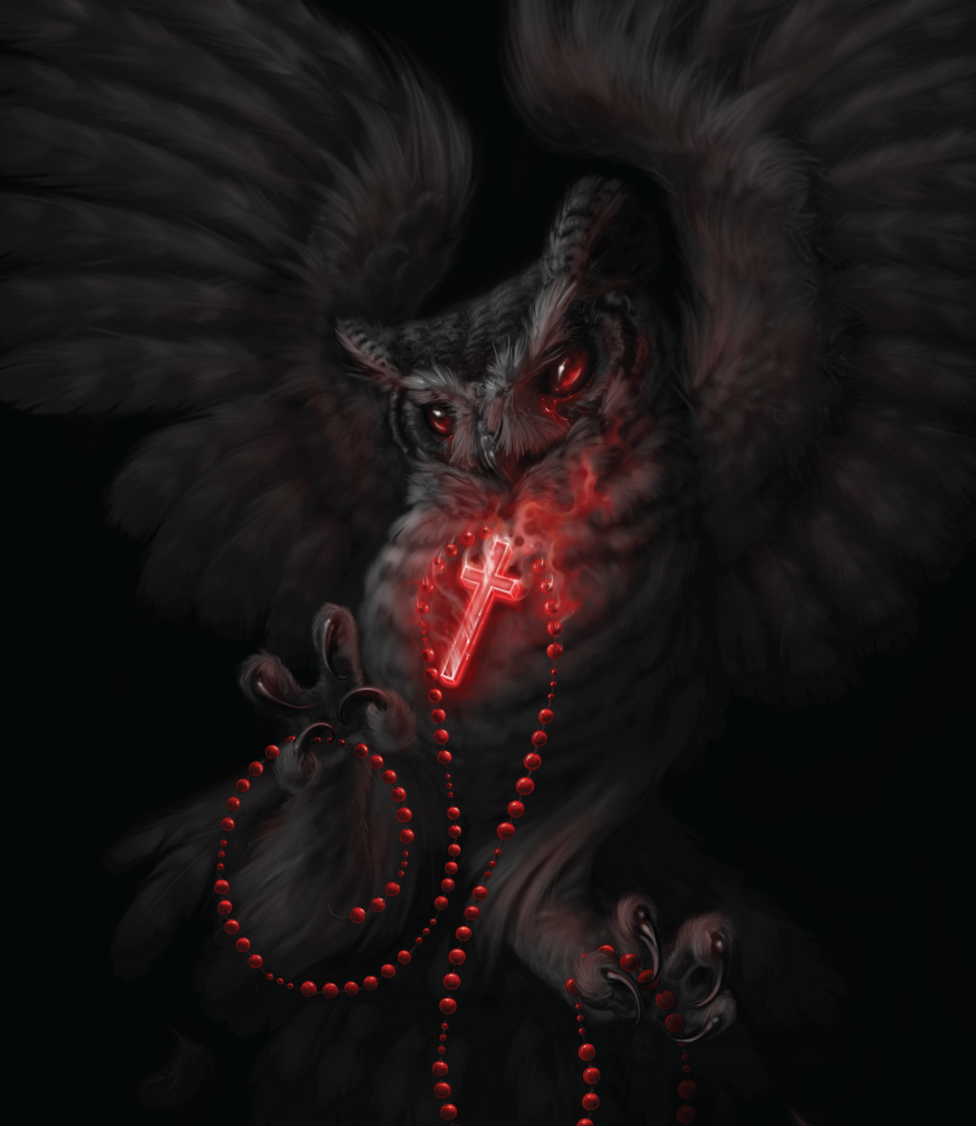 VS Collective: Alexis Vaatete Pinot Noir
The Vatican Studios Collective 
2019 Pinot Noir featuring original artwork by Alexis Vaatete

The Pinot Noir:
Blend: 100% Pinot Noir
Appellation: Willamette Valley, OR
Notes:  Red fruit, with hints of strawberry, cherry, and raspberry.
Palate: Bright and juicy, medium-bodied, balanced acidity.
Taste Like: An elegant and versatile wine with a silky texture and smooth tannins that provide a long and lingering finish. 

About the wine: Oregon Pinot Noir is the best Pinot Noir in the world, and we can't be swayed otherwise! Pairs well with roasted chicken, mushroom risotto, or soft creamy cheeses! 
VATICAN STUDIOS
ALEXIS VAATETE
I live in south Orange County, where I've been working at Vaticanstudios OC since 2012 and have been  tattooing for over 2 decades. 
I am a Marquesan American tattoo artist who focuses on black and grey realism/surrealism and fantasy freehand. My main focus currently is a dominant owl inspired series called OwlKing.  The OwlKing series is a powerful and imaginative body of work that allows me tell the stories of all my collectors in individual and unique ways. 
I love the connective ritual bonds that are created with each every collector I create with. There is no better canvas than the walking living gallery of the human body. Tattooing is truly in my opinion one of the most exciting and best art forms Ive come to know.  I have also painted my entire life, and seek to further the Owlking series not only on skin, but in the fine art world on canvas. 
Love, family, and art is the path of my life. 
@Alexisvaateteart ON INSTAGRAM
MORE FROM VATICAN STUDIOS
Send as a gift.
Gifting? We got you.
Gift your friends & family what they really want: Wine, Coffee & Nocking Point goodies with a custom gift message, wrapped in tissue paper.

Just click the "Add A Free Gift Message" button above & craft your custom note!