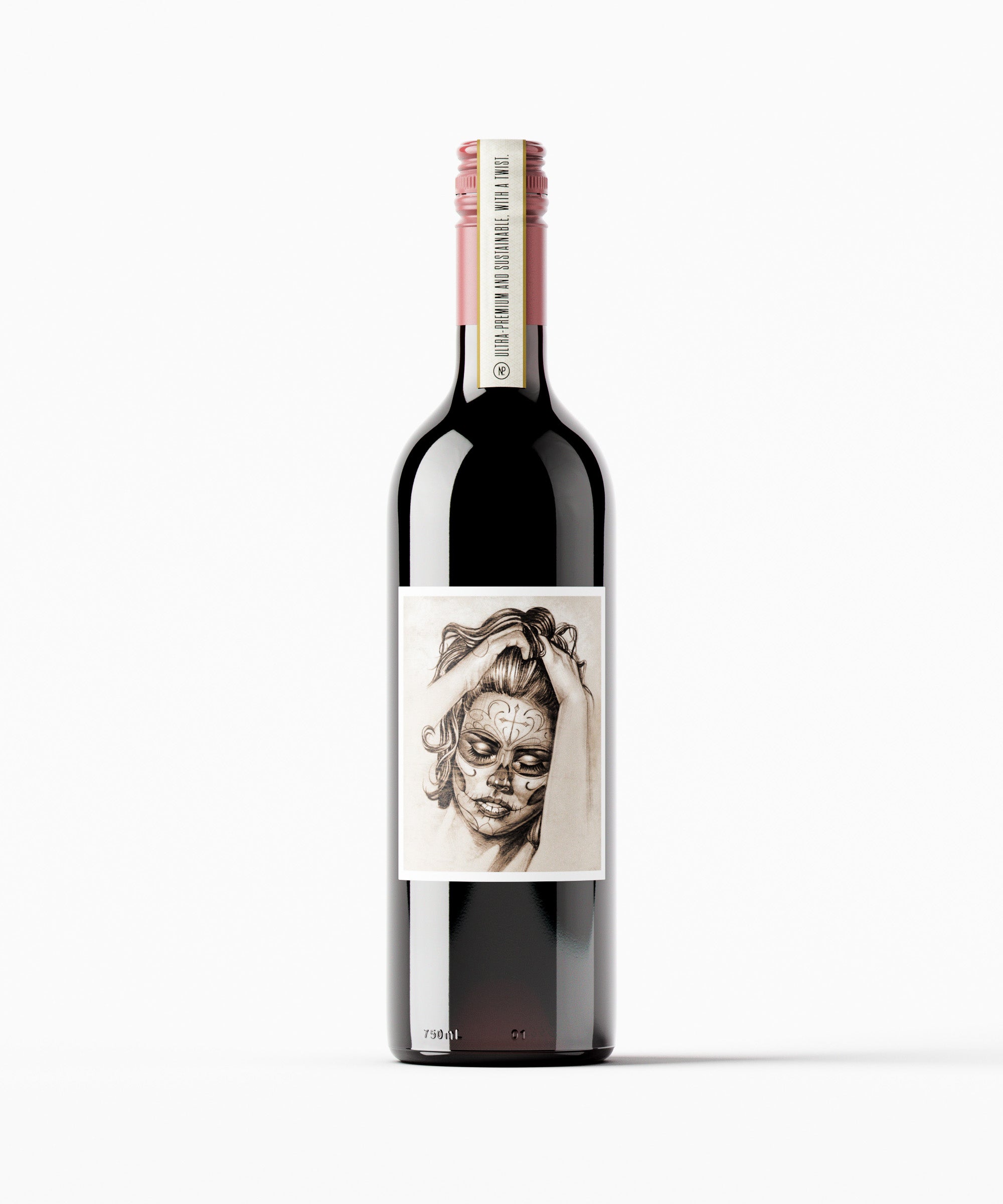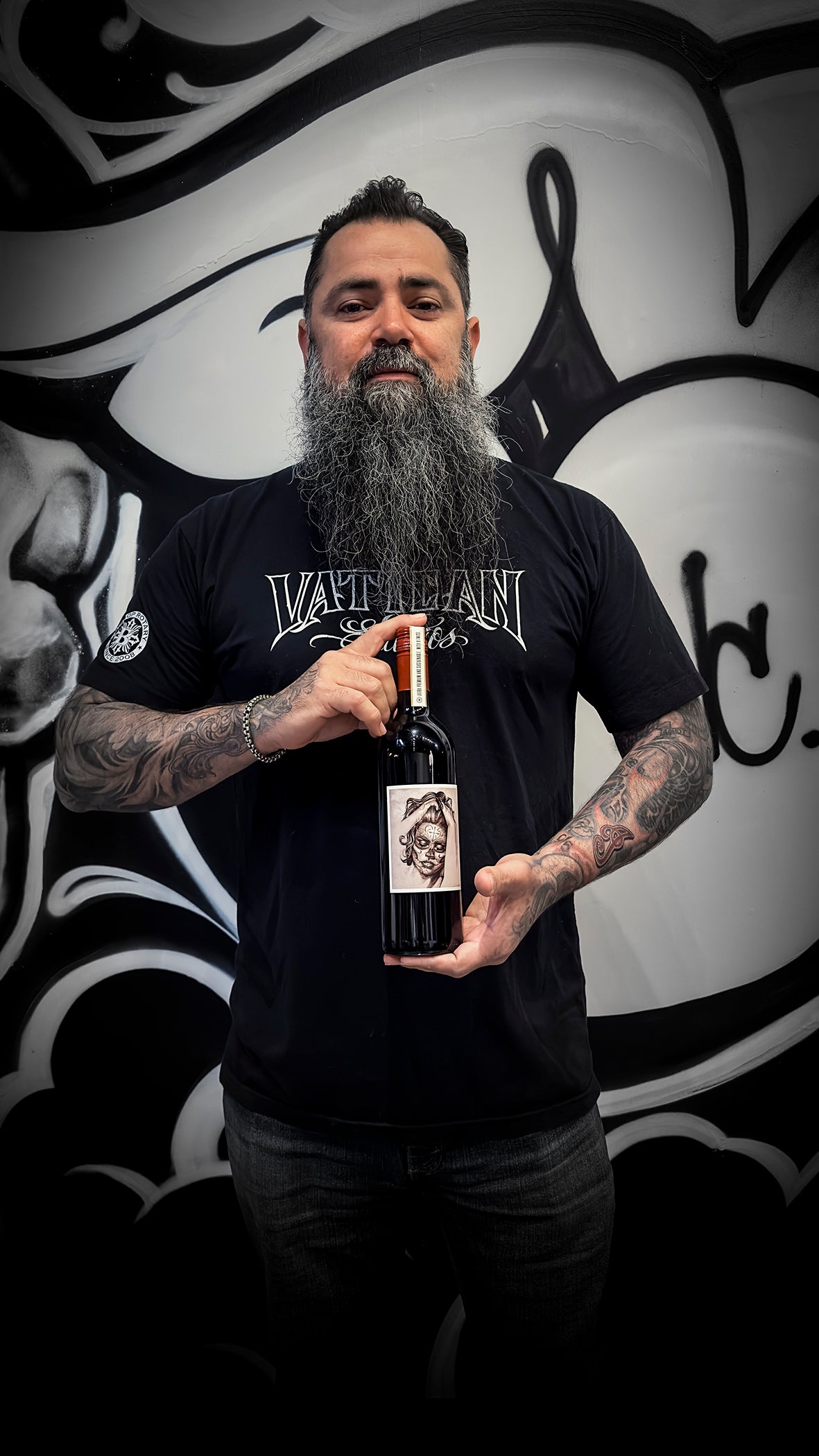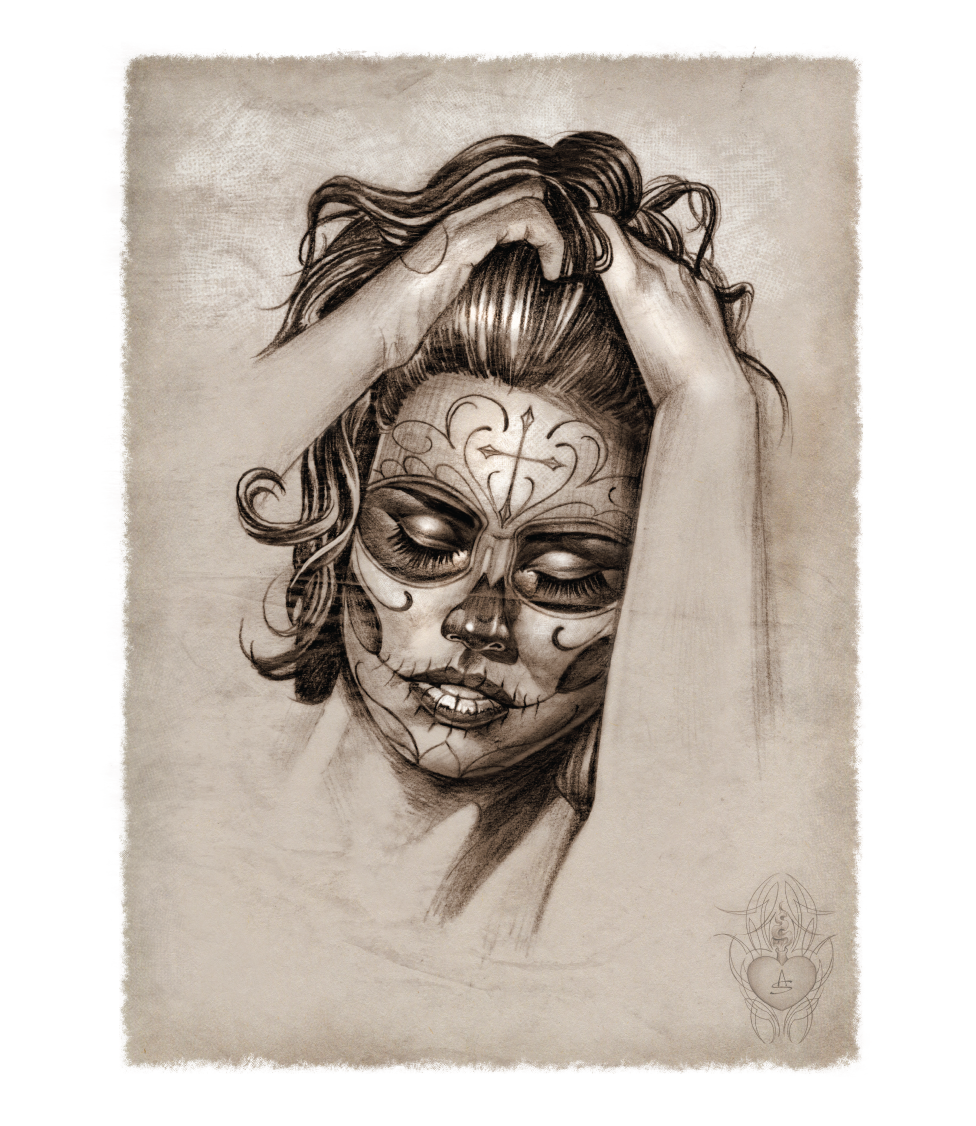 VS Collective: Armando Saldana Cabernet Sauvignon
The Vatican Studios Collective 
2018 Cabernet Sauvignon featuring original artwork by Armando Saldana

The Cabernet Sauvignon:
Blend: 100% Cabernet Sauvignon
Appellation: Columbia Valley, WA
Notes:  Dark fruits, such as blackberry and black currant, with hints of vanilla & cedar.
Palate: Bright acidity, velvety tannins, full finish.
Taste Like: A bold and complex wine with rich flavors and a full-bodied mouthfeel.

About the wine: Columbia Valley is known for their high quality Cab Sauv grape production and this wine backs up those claims! This one pairs well with red meat, strong cheeses, roasted vegetables, and dark chocolate! 
VS Collective: Armando Saldana Cabernet Sauvignon
VATICAN STUDIOS
ARMANDO SALDANA
California Native:
Born in East L.A., CA
Raised in San Gabriel Valley, CA 
Living and growing roots in Orange County, CA
Tattooing for 19 years and counting.
Styles: Classic West Coast Black 'n Grey and Animation Full Color
Specializes in Monochromatic pieces.
Influenced by the rich cultural diversity that makes Southern California so alluring and unique.
Inspired by the never ending growth and transformation of art in all forms; with a desire to learn from and share with everyone, everywhere, from all walks of life.
MORE FROM VATICAN STUDIOS
Send as a gift.
Gifting? We got you.
Gift your friends & family what they really want: Wine, Coffee & Nocking Point goodies with a custom gift message, wrapped in tissue paper.

Just click the "Add A Free Gift Message" button above & craft your custom note!