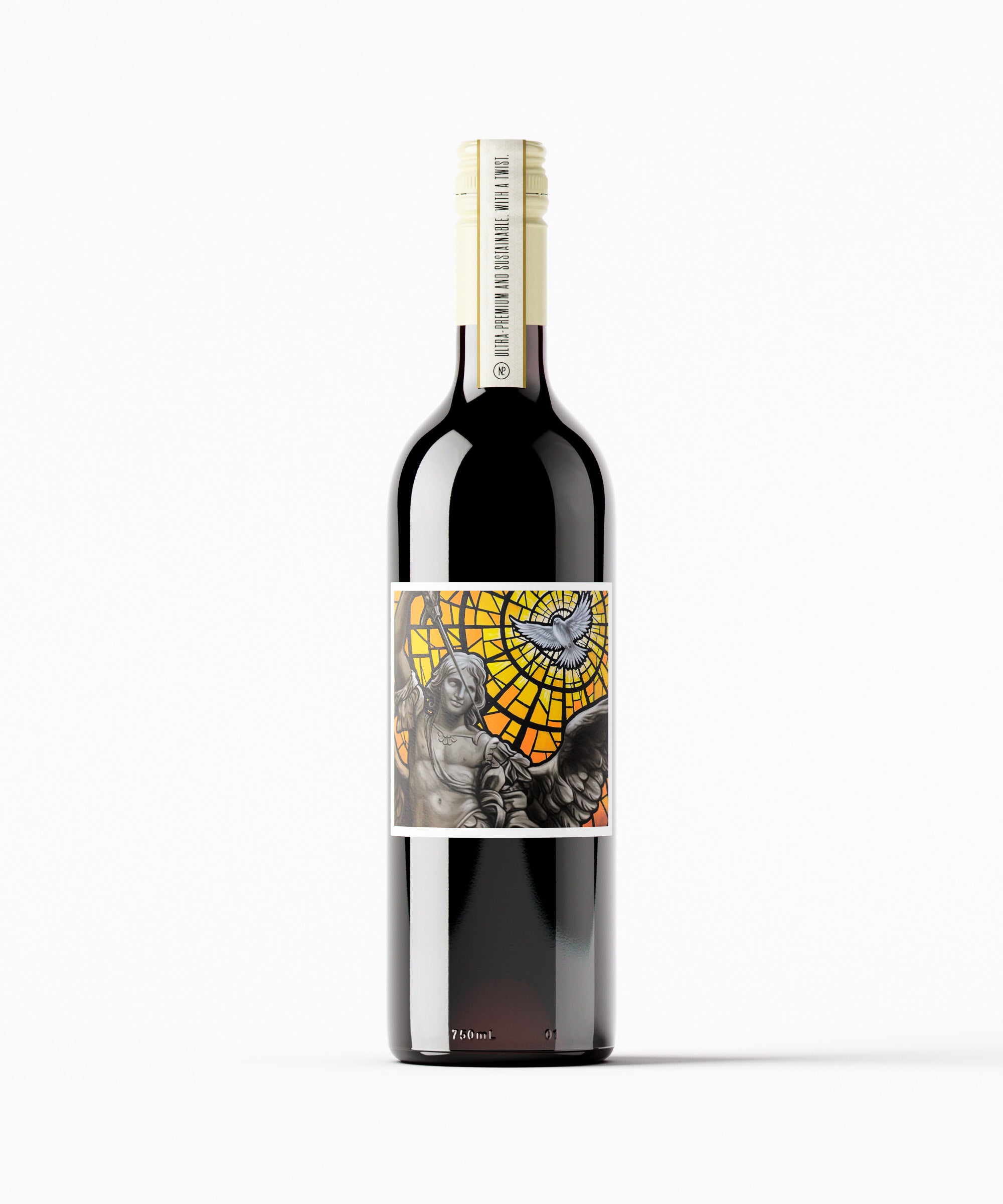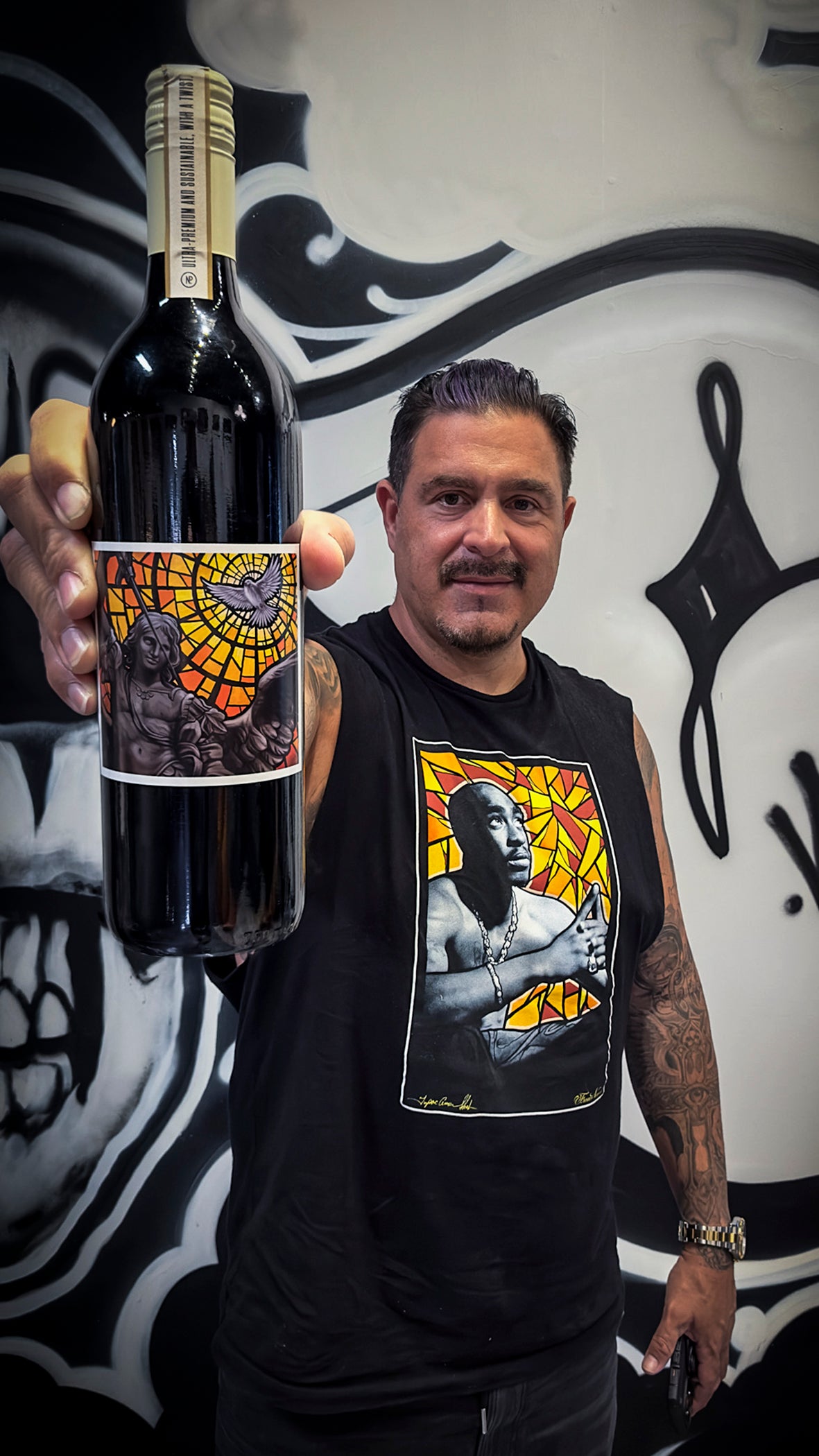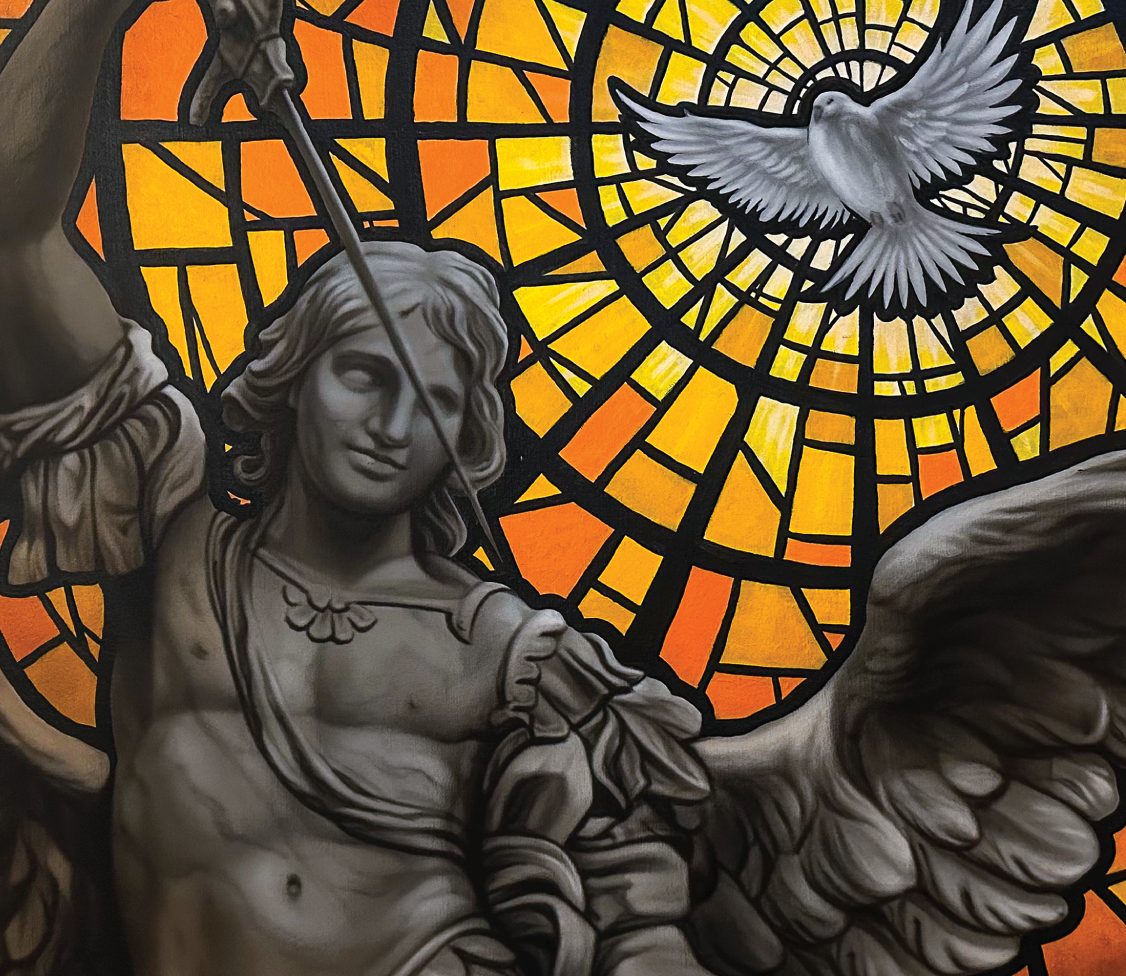 VS Collective: Franco Vescovi Red Blend
The Vatican Studios Collective 
2019 Red Blend featuring original artwork by Franco Vescovi

The Red Blend:
Blend: Merlot | Cab Franc | Malbec
Appellation: Washington State
Notes:  Blackberry, black cherry, plum, vanilla.
Palate: Medium-bodied, floral with fine tannins.
Taste Like: This one tastests fresh and lively with a long and smooth finished capped off with a hint of oak and spice. 

About the wine: You'll love the deep, rich color that is a blend of ruby and garnet. You'll want to pair this one with hearty meat dishes includeing  steak, lamb, and roasted vegetables. 
VS Collective: Franco Vescovi Red Blend
VATICAN STUDIOS
FRANCO VESCOVI
It was in 1993 that Franco Vescovi began his journey into the world of tattooing while still in high school. As a tattooer, his humble beginnings were established in the streets of Orange County and eventually brought him to Los Angeles where he pursued tattooing professionally. As one of the Original Black and Grey masters from the famed LA tattoo scene from the late 90's to early 00's, Franco Vescovi is considered an OG in his industry.Beyond his successful career as a tattooer, Franco Vescovi is also the founder and creator of Bishop Rotary, the most premier tattoo brand in the world. His contributions to the tattoo community have revolutionized the way people tattoo. He is a teacher, mentor, philanthropist, and believer in the one and true Yahweh.
@franco_vescovi ON INSTAGRAM
MORE FROM VATICAN STUDIOS
Send as a gift.
Gifting? We got you.
Gift your friends & family what they really want: Wine, Coffee & Nocking Point goodies with a custom gift message, wrapped in tissue paper.

Just click the "Add A Free Gift Message" button above & craft your custom note!